About:
Working in partnership, Madison Avenue Presbyterian Church (MAPC) and St. James' Episcopal Church operate a 12-bed shelter for homeless men, staffed entirely by volunteers. This is a ministry of hospitality acting out the biblical call to share Christ's love by offering shelter, food and welcome to all, particularly strangers in need. MAPC-SJ operates in conjunction with City's homeless emergency drop-in center. Homeless individuals who pass the alcohol/drug screening tests and don't show evidence of violent activity are eligible for entry.
Our Partnership
Mobilizing Volunteers
Volunteers welcome guests as they arrive and serve a light snack. Volunteers talk with the guests and build relationships with them throughout the evening. Overnight volunteers serve breakfast and oversee departure.
Creativity From Our Volunteers
Unlike a large, and often impersonal, city shelter, this shelter provides an opportunity for the "homed" and the "homeless" to build bridges and share life with each other.
Why We Love This Affiliate
This program is unique in that there's a family-style "dinner table" at the center of the homeless shelter and volunteers and guests are able to build relationships while "breaking bread" together.
My first night at the Shelter, I half-expected to be blown away by stories of poverty, as if these men were characters from a Dickens novel. Instead, I was amazed at how similar they were to me in their hopes and fears. Being at the Shelter has  forced me out of my comfort zone, and in so doing I've come to more fully understand how God's grace transcends human barriers.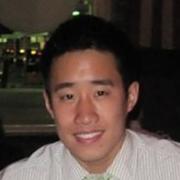 Eugene, Volunteer