The Hope for New York staff is structured in three teams: Programs, Mobilization, and Operations. Our current Leadership Team includes our Chief Executive Officer, Chief Operating Officer, and Chief Program Officer. A Board of Directors also governs our broad scope of work.
Image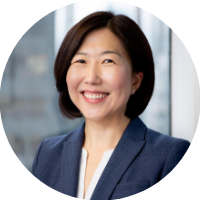 Elise Chong, Chief Executive Officer
Elise Chong joined Hope for New York in 2003. Under Elise's leadership, Hope for New York has expanded significantly distributing more than $26 million (to date) in grants to organizations in New York City and growing our affiliate partner network to 60 organizations. She has focused the organization's resources on providing overall capacity building support, which includes not only volunteer and financial capital, but technical assistance grants further strengthening organizations to do their work even better as they provide vital resources to their communities.

Growing up in a first-generation immigrant family, Elise became aware of the needs of the poor and marginalized at a very young age. Her passion for mercy and justice began at that time as she quickly understood the barriers and limitations of recent immigrants.

During college, she had the unique opportunity of spending the summer teaching NYS Regents Math to immigrant youth in Washington Heights. It was that experience that further solidified her understanding of how race, class and economic disparities tangibly affect the social fabric of entire communities, families and individuals. Elise has lived in New York City for over 30 years and has been dedicated to allocating resources to underserved and marginalized communities.

Prior to HFNY, Elise worked with other non-profits in New York City, including Covenant House and World Vision in the areas of giving, volunteer mobilization and disaster relief, working with vulnerable and homeless youth and serving individuals and families who had lost loved ones during September 11th.

Elise received a BA from Cornell University, a M.Div. from Princeton Theological Seminary, and was awarded a fellowship and received a MPA from New York University's Robert F. Wagner Graduate School of Public Service.
Abby Timmers, Executive Assistant
Image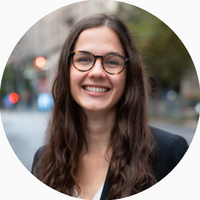 Abby Timmers spent several years of her childhood living in NYC and always knew she wanted to move back. At a young age, Abby saw both the profound beauty and deep brokenness in the city, which later led her to pursue a career in mercy and justice work. In high school and college, she served local refugees through after-school tutoring, ESL, childcare, food/clothing drives, and citizenship classes. These experiences further confirmed her desire to support and advocate for marginalized communities.
Prior to joining the HFNY team, Abby served as a data specialist and administrative assistant at Mission to the World. She graduated from the University of South Carolina with a B.A. in International Studies.
---
---
Program
Our Program team collaborates closely with our 60+ affiliates and oversees grant distribution, capacity building and leadership training, and collaborative network opportunities.
Image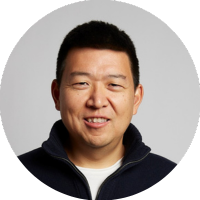 David Hung, Chief Program Officer
David Hung joins Hope for New York after a 20+ year career in business. He began his career as a management consultant in the Los Angeles office of McKinsey and Company. In 2005 he moved to New York to work for L Brands, where he was Vice President of Operations and Commercialization Services. He has spent the last 15 years working at various consumer tech startups including Quidsi, which was acquired by Amazon in 2011. Most recently he was the CEO and co-founder of Fyt, the nation's largest online marketplace to connect people who need help improving their health and fitness with certified personal trainers.

David first developed a heart for the poor and marginalized through volunteering with various HFNY affiliates, including The Father's Heart, World Vision, and City Relief. Serving as Board Chair of Restore NYC from 2010-2023 provided him the opportunity to leverage his experience in the business and startup world to a young and fast-growing nonprofit that has now become recognized as a leader in the anti-trafficking field.

As a long-time supporter of HFNY, David is excited to be joining the organization in his new role supporting affiliates and partners in serving the most vulnerable among us with love and compassion while growing a movement of mercy of justice in the city.

David received his B.A. in Economics from Dartmouth College and his J.D. from Yale Law School. He lives in Alphabet City with his wife, Justini, and their three sons, Dylan, Chase, and Hunter.
Image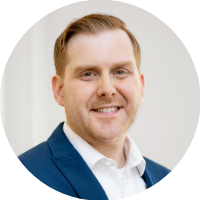 Freeman Field, Senior Director, Programs
Freeman Field first developed his passion for mercy and justice while growing up on the Lower East Side of Manhattan in the 80s and 90s. His parents led Graffiti Community Ministries, which served the homeless population in the community by showing Christ's love by meeting tangible needs. After receiving a BBA and MA in Economics, Freeman went on to consult for churches and non-profit organizations in the fields of technology, branding, and web development. In 2009, Freeman joined the staff of the For the City Network in Austin, TX as an intern, working to create more effective church partnerships with schools and non-profits working in the world of education.
In 2011, Freeman and his wife Candace moved back to NYC to serve as Volunteer Housing Coordinators at the Metropolitan New York Baptist Association, working with over 100 churches within a 75-mile radius of NYC. In 2013, Freeman started a six-year journey of serving at Apostles NYC in many different capacities, including mercy and justice partnerships, community life, family ministry, and leading volunteer teams.  
Freeman joined the staff of Hope For New York in 2019 and currently resides in Harlem with his wife and three children.  He has joined HFNY with a passion to help affiliates grow, thrive, and share Christ's love to those in need.
Image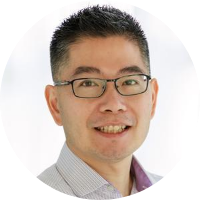 Tony Wong, Director, Program Partnerships
Tony Wong has been working in social services for the last 20 years. His passion for mercy and justice ministries was greatly influenced by his early exposure to economic disparities and the presence of gang activity in the Chinatown community. Most recently, he worked with Children's Aid on programs involving teen pregnancy prevention, chronic absenteeism in schools, and college/career advancement.
Tony received his MSW from the Hunter School of Social Work with a concentration in direct practice, and subsequently received his MA from City Seminary/Westminster Theological with a concentration in Urban Missions. He had the amazing opportunity to actually complete the degree with his wife.
In his role as Senior Manager of Affiliate Development, he is actively engaged in managing the grant making, capacity building activities, and affiliate engagement with about 20 of the HFNY affiliate organizations. He is involved in identifying and on-boarding new affiliates to be a part of HFNY's vision and expansion. In his spare time, Tony enjoys fatherhood and raising three lovely children with his wife Maria.
Image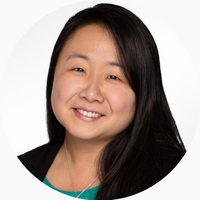 Judy Ha Kim, Director, Grants and Capacity Building Programs
Judy Ha Kim's passion to make a difference through education and social justice stems from her college years and as a teacher in the Philadelphia area, when she became more conscious of the brokenness and injustice in the world. She also grew in her heart for urban mercy ministries serving as part of the diaconate of Renewal Presbyterian Church. As she shifted to working in the nonprofit sector in 2008, her passion turned into a commitment and a calling to work towards justice for those who are most impacted.
In one of her earliest roles as Assistant Director for Asian Americans United, Judy gained nonprofit experience in youth leadership development, community engagement and organizing, fundraising/grant writing and event planning. Then, Judy worked as Project Director at Foundations, Inc. and Lead Training Specialist and Task Lead for the U.S. Department of Education's You for Youth (Y4Y) project where she equipped and supported adult staff and leaders of 21st Century Learning Centers nationwide. Recently, Judy was the Capacity Building and Operations Manager at the Geraldine R. Dodge Foundation, where she managed the capacity building grants and support for nonprofit organizations to work towards a more equitable and just New Jersey.
As part of the HFNY team, Judy is excited to lead efforts toward reaching HFNY's goals for justice and mercy through financial and capacity building support. Judy also holds a Master's degree in Multicultural Education from Eastern University and a Bachelor's degree in Political Science/Education from Swarthmore College. In her free time, she enjoys spending time with her family and friends, being outdoors, reading, traveling and playing board games. She is also an active member and children's ministry team leader at King's Covenant Church, a church plant started in 2022.
Image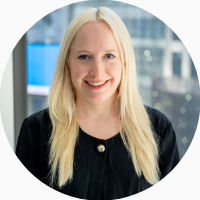 Laura Rogers, Senior Manager, Volunteer Programs
Laura Rogers first became passionate about mercy and justice while leading a Vacation Bible School for children of recent immigrants in Memphis, Tennessee. It was there that she saw how God's love creates connections across borders of language and culture.

Shortly after earning her B.A. in English from Vanderbilt University, Laura felt a call to move to New York City after listening to Tim Keller's messages on the importance of Christians living in cities. She worked in the fashion industry before joining Redeemer Presbyterian Church in 2014, where she further developed her passion for the gospel and community-building by working with Redeemer West Side. There, she partnered with Cru Inner City, HFNY, and West Side families at the annual Boxes of Love packing event where she experienced first-hand the power of volunteerism to bring greater flourishing to our city. Most recently, she worked as Communications and Programs Manager for Redeemer's Center for Faith & Work where she helped believers understand how their day to day work manifests God's love and glory.

When the pandemic hit New York City, Laura witnessed just how quickly the poor and marginalized were further disadvantaged while those with resources were further helped. Laura is grateful for the chance to join HFNY at this crucial time for our city, and looks forward to learning from affiliate staff and partnering with affiliates to strengthen and deepen volunteer programs. She can't wait to join HFNY staff, affiliates, and clients in sharing Christ's love with New York City.
 
---
Mobilization
Our Mobilization team cultivates relationships with our church partners, donors, and volunteers to mobilize them toward praying, serving, and giving, as an ongoing way to support our affiliate partners.
Image
Sherry Huang, Interim Mobilization Team Lead
Senior Director, Marketing and Communications
Sherry Huang joined Hope for New York in 2019 already impressed with the vision and mission of the mercy and justice organization. 
Having been raised in the Long Island suburbs, Sherry wasn't immediately exposed to deep issues of financial, physical, and emotional need until attending college in New York City. One of her earliest memories of engaging tangibly with a neighbor in need on a street corner was providing a turkey sandwich for him.
Her prior work experience includes managing communications for Redeemer Downtown, where she first began working alongside Hope for New York reps and understanding more about the incredible work they do. She also has experience in the online editorial industry, working for Parents and TV Guide magazines to create original website content. She also honed her project management and product ownership skills at a digital marketing agency that helped clients create mobile apps, redesign websites, and put together email campaigns. 
Sherry graduated from Barnard College with a B.A. in English literature.
Image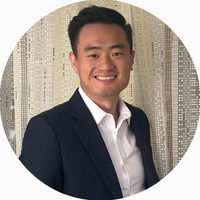 Brian Cho, Director, Generosity and Strategic Partnerships
Brian Cho first engaged with mercy and justice work as a kid growing up in the Bronx, actively serving in soup kitchens with his parents throughout the New York metro area. Coming from a first-generation immigrant family, Brian became aware at a young age of the challenges of cultural assimilation for those the bible would regard as the "foreigner" and "stranger." Since then, Brian has always inclined toward those on the margins needing advocacy.

Brian received his B.A. from the University of Wisconsin-Madison, his M.Div. and Th.M. from Gordon-Conwell Theological Seminary, and is the recipient of the Byington Scholarship from Gordon-Conwell Theological Seminary. Brian is an ordained minister in the Presbyterian Church in America (PCA). In his new role, he hopes to use his nearly 15 years in pastoral ministry to engage and mobilize people toward greater levels of sacrificial and joyful giving.

Brian is married to his best friend, Jeanne, and has two young daughters, Evelyn and Kaelyn. He enjoys fishing, golfing, and good coffee. His passion and prayer is to see the gospel reach all New Yorkers with visible expressions of Christ's love and hope.
Image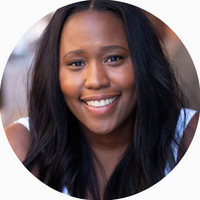 Sadiqa Smith-Ford, Senior Manager, Special Events
Sadiqa Smith-Ford has been an events and design professional for over ten years. Her passion for serving people developed during her studies at New Life Bible College, where she felt called to care for and bring visions to life at pivotal points in other people's lives. Whether it was a birthday, a wedding, or a birth, Sadiqa was eager to lend a helping and creative hand. No celebration is too small for Sadiqa.

Since graduation, she has taken on several leadership roles in events management. She served first as the Community Coordinator at New York City's Parks and Recreation, and then as the Special Programs Coordinator, where she worked closely with the Bronx Chief of Recreation and Bronx Borough Commissioner to oversee the city's well-known Movies Under The Stars. In addition to her time with the city, she has also led events and operations for Redeemer City to City and Redeemer Lincoln Square, which included a full year of planning galas and Christmas events.

Sadiqa's professional experience has also influenced her personal endeavors. She loves creative activities like bowling and game nights, and spending time with friends and family. Sadiqa is a New Yorker through and through. She was born and raised in Harlem, NY and looks forward to bringing her ability to connect and to serve at Hope for New York.
Image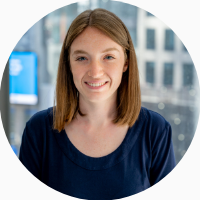 Mary Beth Nagengast, Senior Manager, Volunteer Mobilization
Mary Beth Nagengast moved to New York City with her husband in 2018 and started volunteering with Hope for New York. She quickly realized that volunteering locally helped her fall in love with NYC and made it feel more like home.
By serving as a HFNY Rep with her Community Group and a Team Leader for movie night at St. Paul's House, Mary Beth grew her passion for mercy and justice and wanted to get more involved at Hope for New York. She served as Volunteer Chair on the Young Supporters Community Leadership Council and enjoyed planning volunteer events and helping her peers find places to serve.

In March 2020, when nearly everything in NYC was shut down, Mary Beth found community and purpose in volunteering regularly at Recovery House of Worship Brooklyn (RHOW). Serving regularly there increased her connection to the local community, especially during such a challenging time. Serving at RHOW also helped Mary Beth grow in her faith, as she learned what it meant to tangibly be the hands and feet of Christ. Mary Beth is excited to join Hope for New York to mobilize volunteers so that others may experience the joy of serving NYC and, more importantly, continue loving, caring for, and serving New Yorkers in need.
Mary Beth earned her B.S. in Civil Engineering from the University at Buffalo.
---
Operations
Our Operations team handles all day-to-day tasks related to hiring new team members, managing our systems and databases, and overseeing internal administrative work.
Hannah Patridge, Senior Manager, Operations
Image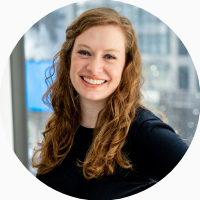 Hannah Patridge has ten years of experience in non-profit development, communications, and operations. Through her time working at HFNY affiliate Restore NYC, Hannah saw first-hand the incredible capacity-building resources HFNY provides to organizations serving the poor and marginalized in NYC. Hannah is passionate about building effective systems and fostering an encouraging, enjoyable work environment where employees can flourish in their roles.
Hannah holds a B.A. in Communication and English from Fairfield University. When she's not in the office, you can find Hannah volunteering with Minds Matter NYC, exploring the city's many stationary stores, or searching for the best cup of tea.
Jenni Reilly, Senior Manager, Systems and Impact
Image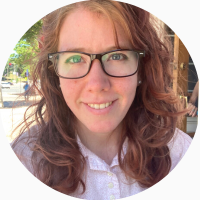 Jenni Reilly empowers mission-driven organizations to reach their full potential with exceptional internal infrastructure. She supports the mission with data: creating processes, systems infrastructure, and reports that empower fundraisers and maximize outcomes for those we serve.

Jenni moved to New York City from Hartford, Connecticut in 2016. During her time in Connecticut, Jenni volunteered as program associate/donor services to help start a church plant. Hartford City Church's mission to love, serve, and welcome people experiencing marginalization in the city inspired Jenni to seek full-time work in the nonprofit sector following her move to New York.

Before joining Hope for New York in April 2023, Jenni spent five years as Manager of Donor Services at The Bowery Mission, one of HFNY's affiliates. There she developed her database and technical skills while serving people experiencing homelessness in New York City.

Jenni earned both her B.A. in English and M.A. in Secondary Education from Brown University. When she is not at her desk, you can find her exploring the city's museums and coffee shops on a Citibike, reading near a farmers market, or planning her next international trip.
---
Most headshots taken by Albert Cheung Photography | Frame Photographics.