The Hope for New York staff is structured in three teams: Programs, Mobilization, and Operations. Our current Leadership Team includes our CEO, Director of Programs, Director of Mobilization, and Director of Operations. A Board of Directors also governs our broad scope of work.
Image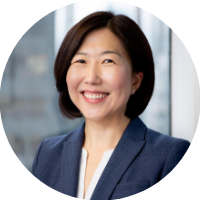 Elise Chong, Chief Executive Officer
Elise Chong joined Hope for New York in 2003. Under Elise's leadership, Hope for New York has expanded significantly distributing over $2.9 million in grants to organizations in New York City and growing our affiliate partner network to 60 organizations. She has focused the organization's resources on providing overall capacity building support, which includes not only volunteer and financial capital, but technical assistance grants further strengthening organizations to do their work even better as they provide vital resources to their communities.
Growing up in a first-generation immigrant family, Elise became aware of the needs of the poor and marginalized at a very young age. Her passion for mercy and justice began at that time as she quickly understood the barriers and limitations of recent immigrants. 
During college, she had the unique opportunity of spending the summer teaching NYS Regents Math to immigrant youth in Washington Heights. It was that experience that further solidified her understanding of how race, class and economic disparities tangibly affect the social fabric of entire communities, families and individuals. Elise has lived in New York City for over 25 years and has been dedicated to allocating resources to underserved and marginalized communities.
Prior to HFNY, Elise worked with other non-profits in New York City, including Covenant House and World Vision in the areas of giving, volunteer mobilization and disaster relief, working with vulnerable and homeless youth and serving individuals and families who had lost loved ones during September 11th. 
Elise received a BA from Cornell University, a M.Div. from Princeton Theological Seminary, and was awarded a fellowship and received a MPA from New York University's Robert F. Wagner Graduate School of Public Service.
---
---
Program
Our Program team collaborates closely with our 60 affiliates and oversees the annual grantmaking process.
Image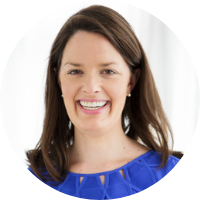 Esther Larson, Director of Programs
Esther Larson's first introduction to the nonprofit world was serving at a soup kitchen in downtown Phoenix, Arizona with her parents and 5 siblings. This experience – and many others like it – has led her to commit to engaging with community needs in her professional and personal life.

With a BA from Vanderbilt, MA from NYU, and MPA from Texas A&M, and a Certificate in Fundraising and Philanthropy from NYU and a Certificate of Business Excellence from Columbia Business School, the most pivotal experience in her career was interning at the White House, where she focused on strategies to mobilize Americans to commit to volunteering. This experience led to working in the anti-poverty field as the Director of Development with Hunger Free America and as Program Analysis Manager with the Met Council on Jewish Poverty, after which she joined the HFNY team in 2011.

At HFNY, Esther directs the organization's program team including HFNY's holistic partnership of providing grants, capacity building and volunteer resources, and fostering collaborative partnerships with HFNY's affiliate nonprofit partners.

In addition to working at Hope for New York, Esther also serves on the Board of the Micah Global Foundation, is involved in leadership with Redeemer Downtown, and is daughter to her parents, sister to 5 siblings, and Aunt to thirteen nieces and nephews.
Image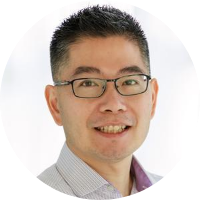 Tony Wong, Senior Manager of Program Partnerships
Tony Wong has been working in social services for the last 20 years. His passion for mercy and justice ministries was greatly influenced by his early exposure to economic disparities and the presence of gang activity in the Chinatown community. Most recently, he worked with Children's Aid on programs involving teen pregnancy prevention, chronic absenteeism in schools, and college/career advancement.
Tony received his MSW from the Hunter School of Social Work with a concentration in direct practice, and subsequently received his MA from City Seminary/Westminster Theological with a concentration in Urban Missions. He had the amazing opportunity to actually complete the degree with his wife.
In his role as Senior Manager of Affiliate Development, he is actively engaged in managing the grant making, capacity building activities, and affiliate engagement with about 20 of the HFNY affiliate organizations. He is involved in identifying and on-boarding new affiliates to be a part of HFNY's vision and expansion. In his spare time, Tony enjoys fatherhood and raising three lovely children with his wife Maria.
Image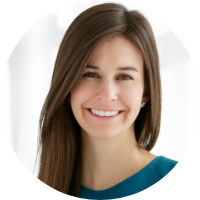 Lauren Jezequel, Manager of Network Initiatives
Lauren Jezequel began her passion for justice and mercy while working at a home for at-risk teen mothers in Lima, Peru. Here she learned firsthand the powerful and important impact a local nonprofit can have on a community.
Her continued passion for community and social change developed into a career while working for The Miami Foundation, a community foundation in her hometown of Miami, Florida; a city overflowing with rich culture and diversity, yet mixed with immense need for mercy and justice. Her work allowed her to invest in and support local nonprofits to carry out their missions to the best of their ability.
After moving to New York City in 2016, Lauren began working for The Tiffany & Co. Foundation, focusing on strategic environmental grantmaking, yet felt a deep call to the vision and mission of Hope for New York. Her favorite part of working at HFNY is the opportunity to work with passionate affiliate staff and being apart of God's greater story of bringing redemption and healing to New York City.
Lauren earned her BS in International Affairs from Florida State University and volunteered with Young Life throughout college.
Image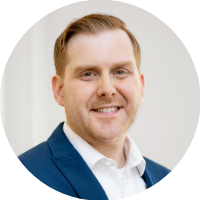 Freeman Field, Manager of Programs
Freeman Field first developed his passion for mercy and justice while growing up on the Lower East Side of Manhattan in the 80s and 90s. His parents led Graffiti Community Ministries, which served the homeless population in the community by showing Christ's love by meeting tangible needs. After receiving a BBA and MA in Economics, Freeman went on to consult for churches and non-profit organizations in the fields of technology, branding, and web development. In 2009, Freeman joined the staff of the For the City Network in Austin, TX as an intern, working to create more effective church partnerships with schools and non-profits working in the world of education.
In 2011, Freeman and his wife Candace moved back to NYC to serve as Volunteer Housing Coordinators at the Metropolitan New York Baptist Association, working with over 100 churches within a 75-mile radius of NYC. In 2013, Freeman started a six-year journey of serving at Apostles NYC in many different capacities, including mercy and justice partnerships, community life, family ministry, and leading volunteer teams.  
Freeman joined the staff of Hope For New York in 2019 and currently resides in Harlem with his wife and three children.  He has joined HFNY with a passion to help affiliates grow, thrive, and share Christ's love to those in need.
Image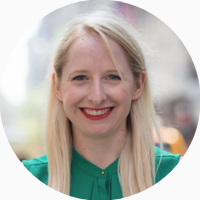 Laura Rogers, Manager of Volunteer Programs
Laura Rogers first became passionate about mercy and justice while leading a Vacation Bible School for children of recent immigrants in Memphis, Tennessee. It was there that she saw how God's love creates connections across borders of language and culture.

Shortly after earning her B.A. in English from Vanderbilt University in 2007, Laura felt a call to move to New York City after listening to Tim Keller's messages on the importance of Christians living in cities. She worked in the fashion industry before joining Redeemer Presbyterian Church in 2014, where she further developed her passion for the gospel and community-building by working with Redeemer West Side. There, she partnered with Cru Inner City, HFNY, and West Side families at the annual Boxes of Love packing event where she experienced first-hand the power of volunteerism to bring greater flourishing to our city. Most recently, she worked as Communications and Programs Manager for Redeemer's Center for Faith & Work where she helped believers understand how their day to day work manifests God's love and glory.

When the pandemic hit New York City, Laura witnessed just how quickly the poor and marginalized were further disadvantaged while those with resources were further helped. Laura is grateful for the chance to join HFNY at this crucial time for our city, and looks forward to learning from affiliate staff and partnering with affiliates to strengthen and deepen volunteer programs. She can't wait to join HFNY staff, affiliates, and clients in sharing Christ's love with New York City.
 
---
Mobilization
Our Mobilization team works closely with our church partners, donors, and volunteers and manages network communications.
Image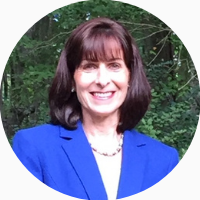 Eileen Spencer, Director of Mobilization and Generosity
Eileen Spencer began her not-for-profit career at Ronald McDonald House Charities in Savannah, Georgia where she served as the Executive Director for 20 years. Her experience in philanthropy, fundraising, board development, volunteer engagement, strategic planning and marketing is complimented by her passion for fighting against injustice and serving families in need. While living in Georgia, Eileen's volunteer work with Mission on the Move and Mission for Biblical Literacy afforded her the opportunity to travel to Mexico, Honduras, Russia and Armenia, igniting her desire to use her professional training to improve the lives of the most vulnerable. This desire led Eileen back to New York where she was born. She continued to focus on issues of global poverty through her work at World Vision. During the last couple of years, Eileen has had a burning in her heart to make a difference for those suffering injustice in New York.

At HFNY, Eileen manages the mobilization team which includes advancement, volunteer engagement, church partnerships and communications. One of Eileen's favorite aspects of working at HFNY is knowing that as an organization we are empowering and strengthening our affiliates to be better equipped to serve their communities.

Eileen lives in Westchester with her 17-year-old son, Miller, two dogs and two cats. As a family, they love to explore the outdoors together—hiking, fishing and boating, but most of all enjoy spending time at home with friends. Hobbies include writing and photography.
Image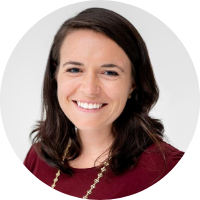 Tory Crowley, Manager of Mobilization
Tory Crowley joined Hope for New York in 2019 as the Manager of Mobilization. Tory is a native of Michigan, but has called New York City home for the past five years. 
She started her career in the non-profit sector working for various service organizations in Orlando, Florida, but began working in the tech industry upon moving to New York City. This shift caused her to strongly consider the role that all Christians have in serving others, and eventually led her to serve with HFNY affiliate St. Paul's House. It is her hope to encourage and equip Christians of all vocations to actively engage with the needs of the city.
Tory earned a BA in Sociology from the University of Michigan and an MA in Theological Studies from Liberty University.
Image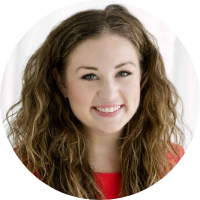 Rebecca Hampe, Manager of Mobilization and Generosity
Rebecca Hampe first became passionate about mercy and justice during a summer mission trip to inner city Boston through Youth With a Mission. It was there that she became convinced that spiritual and physical well being are both essential for holistic life transformation.
Shortly after earning her B.A. in Music from Grove City College in 2011, Rebecca moved to New York to pursue the variety of arts opportunities the city affords. However, she was immediately struck by the contrast in quality of life across the city and the vast needs of the poor and marginalized. Rebecca connected with Hope For New York by volunteering with affiliates like The Bowery Mission, NYC Rescue Mission, All Angels' and Young Lives. Through Hope for New York, she experienced firsthand the powerful impact the gospel has had in the lives of both New Yorkers in need and herself as a volunteer.
During this time, Rebecca worked as a Fundraising Associate in the Metropolitan Opera Development Office. There she focused primarily on mobilizing and growing the Met Young Associates Program. Most recently, Rebecca served as the Development Coordinator for the Yale School of Drama, where she planned their events and special projects, including the 50th Anniversary of the Yale Repertory Theater.
While she will always have a special place in her heart for the arts, Rebecca is most looking forward to coming alongside the church and exploring the ways in which we can live out the gospel, demonstrating Christ's love not only by being generous with our time, but also our resources.
Image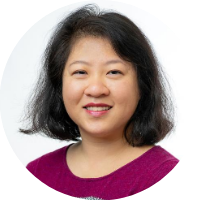 Sherry Huang, Manager of Communications
Sherry Huang joined Hope for New York in 2019 already impressed with the vision and mission of the mercy and justice organization. 
Having been raised in the Long Island suburbs, Sherry wasn't immediately exposed to deep issues of financial, physical, and emotional need until attending college in New York City. One of her earliest memories of engaging tangibly with a neighbor in need on a street corner was providing a turkey sandwich for him.
Her prior work experience includes managing communications for Redeemer Downtown, where she first began working alongside Hope for New York reps and understanding more about the incredible work they do. She also has experience in the online editorial industry, working for Parents and TV Guide magazines to create original website content. She also honed her project management and product ownership skills at a digital marketing agency that helped clients create mobile apps, redesign websites, and put together email campaigns. 
Sherry graduated from Barnard College with a B.A. in English literature.
Image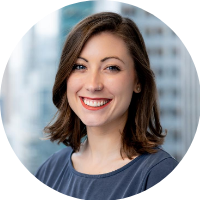 Maggie Branstetter, Mobilization Coordinator
Maggie Branstetter joined Hope for New York in 2019. Her passion for mercy and justice began in college, where she learned and grew in her calling to be a part of God's Kingdom work of bringing restoration to all things.

Throughout college, Maggie had the opportunity to engage and work in the foster care system. During her internships, she developed a heart for the poor and marginalized, and in how the church can support our neighbors in need.

Maggie received her BS in Family and Human Services from John Brown University. As an undergrad, she conducted research for a thesis titled Kinship Foster Care: A Dissertation on the Supports and Resources Allocated for Kinship Caregivers. Prior to joining Hope for New York, Maggie served as the Individual Visit Coordinator and Interim Director of Visits and Events at John Brown University. Maggie is looking forward to support HFNY's mobilization efforts and actively participate in God's renewal of New York City.
---
Operations
Our Operations team handles all day-to-day tasks related to our systems and databases and manages internal administrative work.
Image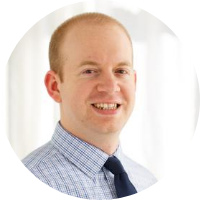 Scott McVittie, Director of Operations
Scott McVittie has spent his entire career working within the social sector and is passionate about seeing a restored New York City. He is particularly interested in how cities operate and enjoys the challenge and privilege of working to bring about meaningful social change within the urban context.
Scott joined Hope for New York in 2014. He oversees daily operations to enable us to successfully meet our growth objectives, including performance measurement and management, information systems, human resources, finance, and strategy.
Prior to working at Hope for New York, Scott was the Program Evaluation Specialist at Project Renewal, Inc. and an Education Data Analyst at United Way of New York City. Scott received his MSc in Regional & Urban Planning Studies from the London School of Economics and his BA in Economics & Business from Kalamazoo College.
Image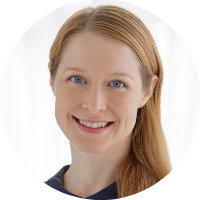 Megan Chu, Manager of Database & Systems
Megan Chu joined Hope for New York as Program Coordinator in 2017. Her passion for mercy and justice was cultivated through volunteering at outreaches like Don't Walk By and His Toy Store. Over five years of volunteering with HFNY affiliates, Megan was called to become a HFNY team leader at Restore NYC. 
Prior to joining Hope for New York, Megan had spent a decade focused on non-profit art audience services and cultivation. She received her BFA in Dance and Choreography from Virginia Commonwealth University. Since then she has served as the Director of Touring and Development for the Latin Ballet of Virginia and was on the teaching artist roster for the Tennessee Arts Commission. She moved to New York in 2010 where she worked for the arts organizations Dance Theatre Workshop, New York Live Arts and Miller Theatre at Columbia University. 
Megan hopes to support the Hope for New York Program Team by anticipating and serving the needs of affiliates, church partners, and volunteers. She is looking forward to seeing God's love and care of the city through the talents of ordinary people taking little steps toward their neighbors.
Image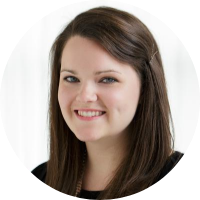 Kendall Seely, Executive Assistant and Operations Manager
Kendall Seely joined Hope for New York in 2015. Her passion for mercy and justice began during her time growing up overseas in Budapest, Hungary. The city provided a unique opportunity for her to serve the poor at a young age. Since then, Kendall has made an effort to seek work that helps people and glorifies God. Her hope is that by serving as Executive Assistant at HFNY, she will be able to support the staff in their endeavors to reach people in need in NYC.
Kendall moved to New York in 2011 to attend The King's College and study Politics, Philosophy, and Economics. One of the most influential experiences she has had was interning with Cru in South Africa. This internship made her aware of how important it is for local Christians to be involved in their communities.
Kendall's dream is for all people in NYC to have a heart for their neighbors in need. She is excited to see the people of New York take action against poverty through service. "Let us not love in word or talk but in deed and in truth" (1 John 3:18). She is excited to have the opportunity to witness the amazing work of Jesus through the affiliates and volunteers at HFNY.
---
Headshots generously provided by Frame Photographics