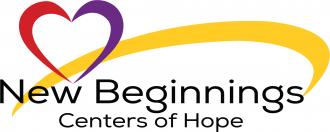 About:
New Beginnings Center of Hope desires to live in a world where every conceived child is a loved child growing up with a nurturing mother and an engaged, committed father raising him/her to be the amazing individual that God intended him or her to be when they were conceived.
Mission
New Beginnings Center of Hope's mission is to save life both inside and outside of the womb by equipping women experiencing unplanned pregnancy to make informed pregnancy decisions that lead to life affirming choices for themselves and their pre-born children.
Our Partnership
Creativity From Our Volunteers
New Beginnings Center of Hope actively partners with churches and lay leaders to engage their clients in supportive care.
Training And Consulting
Our accelerator labs have provided support in their early stage development where their CEO has been an active participant in two cohorts.
Why We Love This Affiliate
We love this affiliate because of their desire to transform high needs areas with a God centered community.