Come work with teams that are passionate about advancing mercy and justice in our city!
We are currently hiring one new position within our Program Teams. Learn more about our teams on our Staff page.
Program
Manager of Volunteer Programs | July 2020
The Manager of Volunteer Programs is a new role on HFNY's Program Team. The role engages with HFNY's 60+ affiliate network to support the affiliates in their design and development of robust, meaningful, well-structured volunteer programs. The Manager of Volunteer Programs will also work closely with the rest of the Program Team to strengthen the work of our affiliates through capacity building, direct grants, and volunteer support. Read the full job description and how to apply.
Image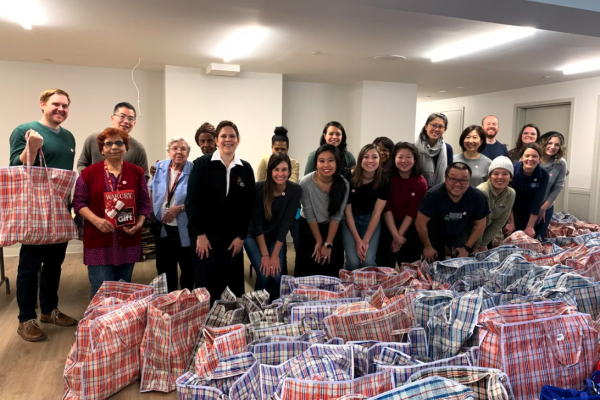 Image