Come work with teams that are passionate about advancing mercy and justice in our city!
We are currently hiring two new positions within our Mobilization and Program Teams. Learn more about our teams on our Staff page.
Mobilization
Director of Mobilization | July 2020
The Mobilization Team at HFNY is committed to mobilizing volunteers, donors and churches to give and serve generously towards our HFNY affiliates in order to further strengthen their work in our city. The Director of Mobilization will 1) spearhead all generosity activities, setting HFNY's strategy to increase annual revenue and stakeholder engagement by 50% over the next 2 years through a comprehensive major gifts strategy; 2) develop and strengthen relationships with institutional partners (church partners, foundations, and corporations); 3) develop volunteer mobilization strategies and campaigns; and 4) provide leadership to the rest of the staff and board with the vision and resources needed to achieve goals. The Director is part of the HFNY Leadership Team and will help inform the overall strategic direction of the organization. Read the full job description and how to apply.
Image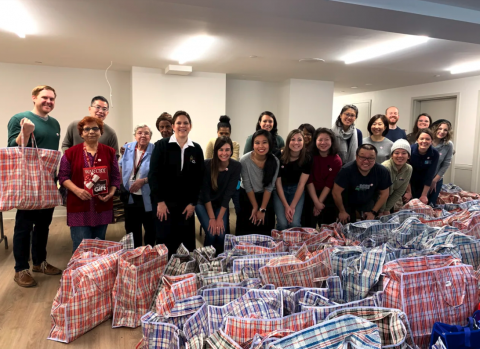 Programs
Manager of Volunteer Programs | July 2020
The Manager of Volunteer Programs is a new role on HFNY's Program Team. The role engages with HFNY's 60+ affiliate network to support the affiliates in their design and development of robust, meaningful, well-structured volunteer programs. The Manager of Volunteer Programs will also work closely with the rest of the Program Team to strengthen the work of our affiliates through capacity building, direct grants, and volunteer support. Read the full job description and how to apply.
Image