About:
For over 40 years, Graffiti has been ministering to the Alphabet City Community in the East Village of Manhattan. Graffiti is a Christ-centered community center that offers programs and services such as food and clothing distribution, tutoring and after school activities.
Mission
To serve the underserved, to express Christ's love in tangible ways based on Luke 14:13 "when you have a party, invite the poor, the maimed, the lame, and the blind, and you will be blessed because they cannot pay you back."
Our Partnership
Mobilizing Volunteers
Our volunteers assist with weekly youth programming to encourage spiritual and personal growth, and serve weekly community meals for low-income and homeless individuals expressing God's love by meeting a tangible need.
Making Grants To Fund Programs
Our grants provide funding to support the weekly meals program as well as cultural enrichment outings for youth.
Why We Love This Affiliate
We love that Graffiti holistically serves community needs in the name of Christ. From meal outreach, to youth programming, to ESL programs, Graffiti serves a wide range of community needs.
Volunteer Opportunities
Next Available Opportunity
Wed 9/27/2023 |
5:30 PM - 7:00 PM
Learn More
Whenever we have a new volunteer, they are always amazed at how welcoming and warm the kids are towards them. I am inspired by their hope and desire for more. Many have families with significant hardships. They are resilient, though, and they still make themselves vulnerable. After being hurt, people often become hardened. I love that our kids are still willing to take risks in that way.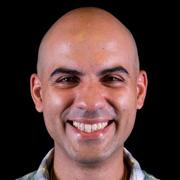 Chris, Volunteer