About:
Isaiah 58 is a volunteer-led ministry of mercy outreach to people living with HIV/AIDS.
Mission
To bring help and encouragement to people living with AIDS, their families, friends and caregivers within the New York City area; and to establish deep friendships and sense of trust with individuals we come in contact with as we minister to their needs.
Our Partnership
Mobilizing Volunteers
Our volunteers lead worship services for residents of the Bailey-Holt House, which provides independent supportive housing for individuals living with HIV/AIDS. Some residents have even joined the band!
Creativity From Our Volunteers
Our volunteers started an ice-cream social to get to know residents better outside of the weekend worship services, and have built long-lasting relationships with residents.
Why We Love This Affiliate
Isaiah 58 was one of the first three volunteer programs of Hope for New York, volunteers have been building relationships with residents of the Bailey Holt House for over 20 years!
Volunteer Opportunities
Next Available Opportunity
Sun 1/26/2020 |
1:30 PM - 3:30 PM
Learn More
On top of the worship service, the whole volunteer crew has become more active with recreational events, which has brought more love and spirit into our house!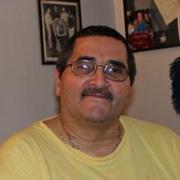 Mambo, Resident