The Migrant Crisis in NYC: One Year Later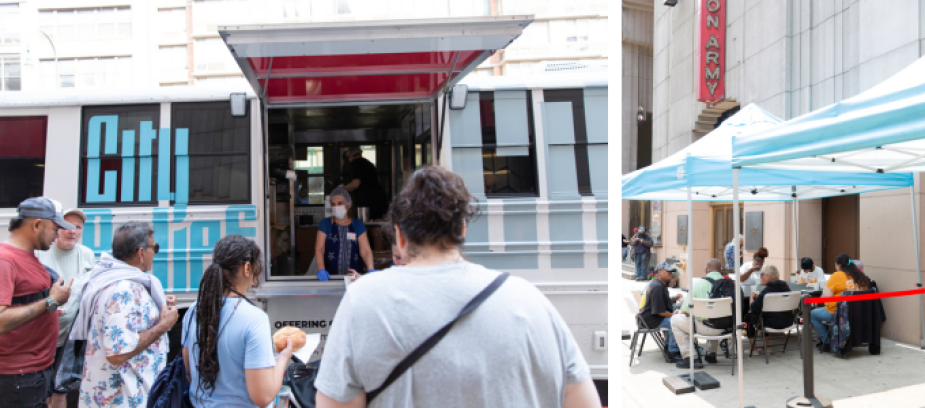 In just one year, more than 130,000 migrants have arrived in New York City to seek asylum. Many have traveled for miles and for months from South America, specifically Venezuela, to the United States.
 
The Migrant Crisis Since 2022
Our city has pivoted from the pandemic to address the needs of migrants, who are mostly undocumented and include families with children, the elderly, and people with disabilities. Many asylum seekers continue arriving by bus to Port Authority before making their way to The Roosevelt Hotel as a temporary shelter. Our city has responded by opening more than 190 shelters (which include hotels, office buildings, and schools) and distributed $1 billion in funds for additional resources that include caseworkers for enrolling children in school (so far, about 20,000 are enrolled) and finding immigration lawyers.

Many migrant families are still dependent on the city's changing rules and regulations, all while waiting for stable, consistent housing and steady employment.
 
How HFNY Affiliates Are Still Responding
The migrant crisis is still top of mind for many New Yorkers. We recently hosted a Network Talks event that focused on educating our community of supporters on homelessness and the migrant crisis.

Many of our affiliates have changed their approach in how they provide care, resources, and translation services, but the need is exponentially great. While the migrant crisis is still an ongoing concern, here are some ways that four affiliates are providing support:
 
City Relief and The Salvation Army (TSA)
Leadership from both organizations have come together to share resources and identify ongoing needs. Hope for New York provided a $50,000 collaboration grant for these two organizations to increase their capacity for direct services that provide clothing, food, MetroCards, ride shares, hotel stays, and more comprehensive social services and translation services.

City Relief and TSA have been partnering with New York Legal Assistance Group (NYLAG) to provide comprehensive legal services. Through this support 139 clients have received support with 82% of cases solved, 46 unhoused neighbors now have access to shelter, 12 people have received advocacy services related to disabilities, and 5 people have been given public assistance benefits. Approximately 9353 unhoused neighbors (including migrants) have also been served by City Relief and The Salvation Army through this collaboration grant.
The Bowery Mission
Support has primarily focused on food and shelter, plus efforts to have more Spanish-speaking volunteers. To do so, The Bowery Mission has partnered work with local Spanish-speaking churches in offering vocational services focused on resume building and interview preparation. The Bowery Mission's Children's Program, Mont Lawn City Camp also hopes to pilot an ESL class for Spanish-speaking parents in the new year.
Beacon Christian Community Health Center
Two medical clinics have been set up in close proximity to hotels providing shelter for more than 300 families. The majority of migrants without medical records have gone through initial screening and received more comprehensive care that includes vaccinations and immunizations for children so they can enroll in schools, and mental health support to address trauma, depression, grief, and pregnancy care.
More Affiliate Support
Gifted Hands: Has partnered with All Nations Church to invite people to their programs at their facility
St Paul's House, Graffiti, New Life CDC, Next Step Community Church: Distributes food and pantry items
The Open Door: Offers free ESL training
Open Hands Legal Services: Provides basic legal support
How You Can Still Help
The best way to support our affiliate partners, especially the ones mentioned above, is to pray, serve, and give:
Serve
Give
Pray
Photos provided by City Relief