The Migrant Crisis in NYC and How You Can Help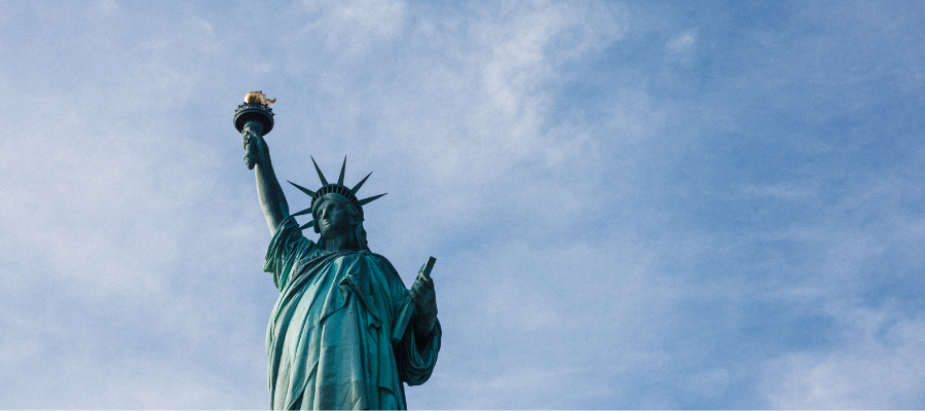 No doubt you have heard about the ongoing Migrant Crisis in our city. With many migrants from Latin American countries and, specifically from Venezuela arriving in NYC from Texas, our affiliate partners have gone into emergency mode to provide resources for these displaced men, women, and children.
Supporters in our network have also reached out to ask how they can help. Here is a guide with context about the Migrant Crisis, along with a list of ways you can help today.
---
About the Migrant Crisis
What is the Migrant Crisis?
Migrants are people who move to other places in search of work or better living conditions (vs. refugees, who are people forced from their homes because of war, conflict, violence). Many migrants are Venezuelan families leaving their country because of economic collapse, who are looking for safety, security, and access to food, medicine, shelter, and other daily essentials.
As of September 2022, seven million migrants and refugees have left Venezuela, a country of 29 million. Many who travel to countries neighboring Venezuela are pregnant women, families with children, the elderly, and people with disabilities. Since April 2002, an estimated 20,000 migrants (and counting) have arrived regularly at Port Authority Bus Terminal. Families with children who arrive at the Mexico-US border (after walking a month from Venezuela) are usually put on buses from Texas to NYC.
With the increasing and ongoing arrival of migrants to NYC, our city has declared a state of emergency. In early October, over 1800 migrants arrived in NYC over just one weekend.
How is New York City responding to the Migrant Crisis?
NYC has a right to shelter law that provides shelter to anyone who asks, but shelters are becoming overcrowded and beds are becoming scarce. Currently, over 14,000 migrants are living in shelters and hotels, and this number is still increasing daily. Our city government is in the process of building tent shelters on Randall's Island and Orchard Beach (Bronx). Cruise ships are also being discussed.
In addition to shelter, organizations in our city are providing medical care, case workers are helping newly arrived migrants, legal aid is assisting migrants in applying for temporary work documents, and other states are being asked to provide support.
---
Providing Support and Resources
Which Hope for New York affiliates are providing direct support?
We've heard from many of our affiliate partners, including:
Beacon Christian Community Health Center (Staten Island) - increased medical and mental health support
The Bowery Mission - increased food distribution, shelter and residential programming
City Relief - increased food, clothing, shelter, and legal support; also began providing baby formula and diapers
The Open Door - increased wait list for ESL classes
New Life CDC - increased need for intake support to provide resources 
Next Step Community Church - increased need to provide breakfast and pantry items to asylum seekers
The Salvation Army - increased clothing distribution; identified by the city as a vendor
World Vision - increased distribution of basic needs; working with city agency advocates
How can you support HFNY affiliates?
We are communicating regularly with our affiliate partners to determine the needs, so we expect to add to the list below. Many of our affiliate partners also expressed a need for bilingual English-Spanish speakers who can serve as translators.
Beacon Christian Community Health Center - For individuals seeking medical appointments, call (718) 815-6560 to set up an appointment. Please mention "Referred by HFNY."
The Bowery Mission - Providing meals, shelter, and residential programming towards employment, housing and a secure future. Sign up for Tribeca | Sign up for lower Manhattan
City Relief - Continuing outreaches in five locations, with life care visits and resource referrals. Sign up here to serve at an outreach location. If you can't find one, search City Relief's site. Spanish speakers are also needed.
Open Hands Legal Services - General legal counsel is needed. Call 917-379-0705. See Immigration Law Referrals: Spanish | English
The Open Door - Teach ESL in person at an East Harlem location. Sign up here. Also, contact ask@theopendoornjny.org or visit The Open Door's website.
Next Step Community Church - Serve at the Social Services Desk. Sign up here. Also, serve at the Weekday Community Breakfast. Sign up here. Spanish speaking volunteers needed for both volunteer opportunities. In-kind donations of men's clothing (coats, hats, gloves and sweat/track pants) also needed. Email Pastor Zac (pastorzac@nextstepcc.org) and provide your phone number so he can follow up.
World Vision - Help pack emergency and relief supplies in the Bronx. Sign up here.
What other organizations are providing resources?
Some of our affiliate partners have recommended these organizations. Feel free to reach out to these orgs directly: