Our FY20 Annual Report: The Year of Collaboration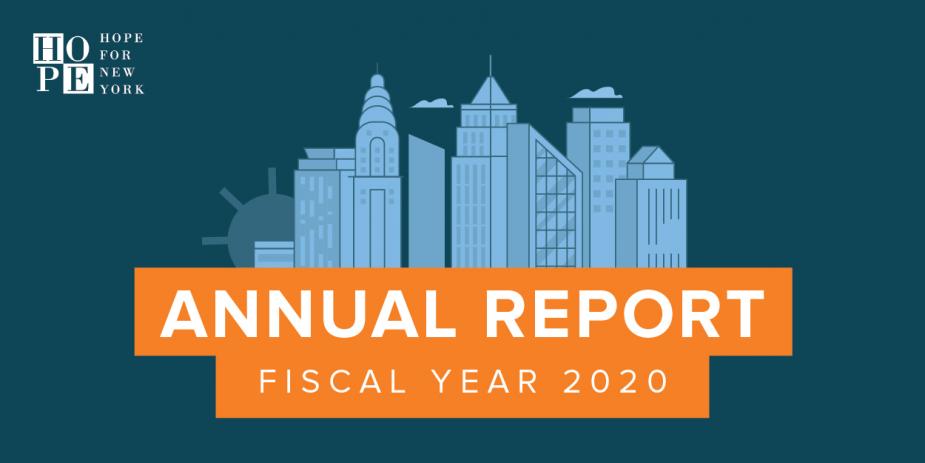 This fiscal year*, especially during the COVID-19 months, we saw the power of our network in action like never before in our city.
Our network collaborated in astounding ways. Even when 100% of our affiliates were affected by the pandemic in March, they continued to help their communities through modified programs. More than 4,000 volunteers (1,000 during COVID months) served our city in person or virtually. Our team offered online training programs for affiliates, more than 150 total affiliate staff members attended these trainings on how to overcome this crisis together. 
Our church partners and donors also gave toward Relief Fund grants. These Relief Fund grants, along with our Direct grants, made the biggest difference in allowing our affiliates to sustain programs for New Yorkers in need. In total, we gave $2.9 million in both grants, our biggest giving milestone yet!
We also broadened our network by partnering with three new affiliates and one new church. By partnering with new affiliates, we can extend our reach to serve more vulnerable and marginalized communities in Staten Island, Queens and Brooklyn. And by partnering with a new church, Exilic, we can mobilize more Christians to volunteer and serve our city. (Exilic was also one of many church partners to give toward our Relief Fund earlier this year!)

As our affiliates continue their recovery and rebuilding efforts, we're committed to strengthening their efforts. Click the button below to read our FY20 Annual Report and see how Hope for New York has broadened our impact on NYC!
---
Giving the Gift of Hope
Will you join us in the ongoing restoration and rebuilding efforts of our 60 affiliates? Give today, and generous anonymous donors will match all gifts 2:1 up to $200,000 through December 31. (So if you give $100, the match will provide an additional $200.)
Give online at hfny.org/donate
You can also give via check, ACH payment, securities, corporate match, and more.
Make sure to dedicate your giving to a loved one and send an eCard!
Consider becoming a monthly Hope Exchange supporter at hfny.org/hopeexchange
---
* Hope for New York's 2020 fiscal year was from July 1, 2019 to June 30, 2020.