About Network Talks
Image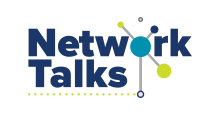 Network Talks is a series of conversations with the wider Hope for New York community about topics that New Yorkers care about.
This season, join us for an evening that will educate our network on the effects of the migrant crisis on homelessness in New York City, how it has impacted the work of our affiliates, and how our wider network can take steps to help.
Our hope for this event is to give attendees a better understanding on the complexity of the migrant crisis, in order to deepen their compassion and motivation for serving. We hope that this will be an opportunity for our network to consider and commit to praying, serving, and giving to neighbors in need.
Thursday, October 26
7:00 - 8:30 PM
W83 Ministry Center (150 West 83rd Street) 
---
Resources
Main Program - Watch our main program, featuring a conversation with City Relief
Breakout Sessions - Watch or listen to audio clips of our sessions
---
Ask Us Questions
Have questions about homelessness and/or the migrant crisis? Submit your question(s) here and we'll aim to address and answer them at our event!
---
Our Program
6:30 PM | Doors open (light snacks offered)
7:00 PM | Overview: Homelessness and the Migrant Crisis in NYC
7:35 PM | Breakout Group #1 (approx. 20 minutes)
8:00 PM | Breakout Group #2 (approx. 20 minutes)
8:30 PM | Closing remarks (light snacks offered)
---
Our Speakers
Host: Rev. David Lee, Assistant Pastor, Redeemer Downtown
Keynote Speaker: Josiah Haken | Chief Executive Officer, City Relief
Breakout Sessions
Each attendee chooses (2) to attend
How The Bowery Mission helps homeless neighbors
Speaker: Karl Chan, Director of Partnerships, The Bowery Mission
How The Salvation Army helps homeless neighbors
Speaker: Zack Hodgson, Emergency Services Director, The Salvation Army
Health concerns and the Migrant Crisis (panel)
Speakers: Dr. David Kim, Abigail Morales, James Leonard, Beacon Christian Community Health Center
Building community with unhoused neighbors (panel)
Moderator: Freeman Field, Senior Director, Programs, Hope for New York
Speakers: Kareem Goubran, Graffiti | Jasmine Francis, Safe Families for Children