COVID-19 Stories of Hope: Seeing the Incarcerated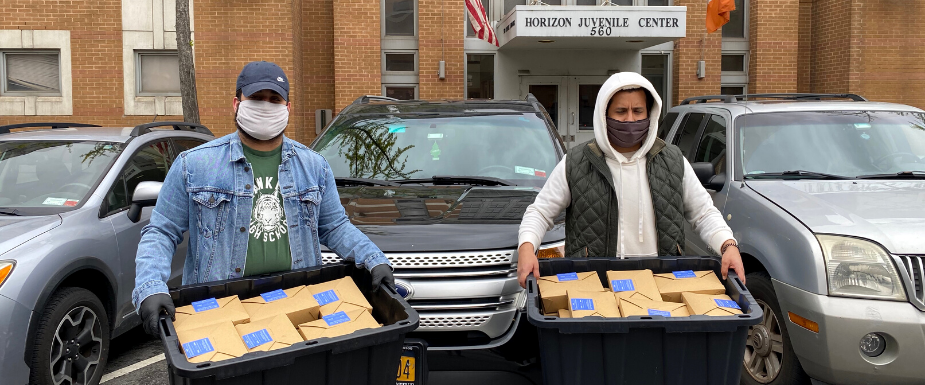 During the month of May, our Prayer Guide focuses on the currently and formerly incarcerated incarcerated, including adults and youth. As COVID-19 concerns has increased, the prison and juvenile detention systems in the U.S. have been faced with the overwhelming challenge of trying to isolate inmates and youth from each other, not just outside visitors.
For this Stories of Hope during COVID-19, we want to focus on this community and some of the affiliates who serve them, which include Back on My Feet, Community Connections for Youth, Defy Ventures, Exodus Transitional Community, Prison Fellowship, and Youth for Christ.
Here is how some of our affiliates have been providing for their communities since March.
---
Back on My Feet
Back on My Feet has maintained their goal to help restore confidence, independence, and self-esteem to individuals through a practical running and training program. During COVID-19, members and supporters have continued exercising outdoors (while still practicing safe social distancing), going virtual with at-home exercises to connect their network of staff and members, and showcasing alums who are essential workers that serve on the frontlines.
---
Prison Fellowship
Prison Fellowship still advocates for criminal justice reform for former and current prisoners and their families. In New York City, as visitations have stopped at Rikers, Prison Fellowship has been finding alternative ways to communicate virtually (through tablets), sharing prayer requests, and continuing their virtual small group studies via Zoom. Each week, Prison Fellowship also provides an update on their site. Hear more from James Ackerman, President and CEO:
---
Youth for Christ
Youth for Christ continues finding ways to connect with youth in Brooklyn and Bronx juvenile detention centers that no longer allow visitors. They have been sharing a weekly #MentoringMondays videos and hosting regular See the Story series, plus Instagram Live sessions, with guest speakers. Back in March, Youth for Christ dropped off a prayer box at Crossroads Juvenile Center, and they recently delivered a TV there for movie and game nights! Other organizations have also provided and delivered free meals to Horizon Juvenile Center.
---
Prayer for the Incarcerated Community
Join us in following this prayer for the incarcerated community.
Photo provided by Youth for Christ