Virtual Volunteering: Sending Letters and Art to Isolated Residents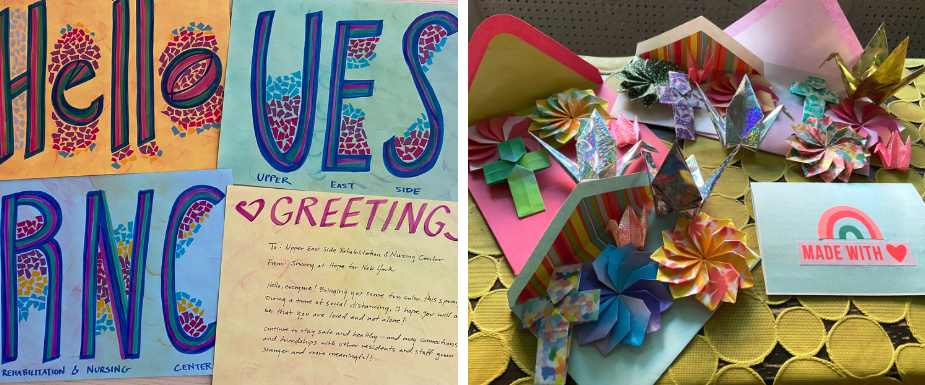 While New York City was "on pause," some of our volunteers have made connections by reaching out to isolated and immunocompromised residents at two HFNY affiliates. Volunteers of all ages got creative when writing letters and making art to send to Upper East Side Rehabilitation Nursing Center and Isaiah 58.
To protect their elderly residents, the UESRNC suspended their monthly worship service program, where volunteers helped lead church worship three times a month. Isaiah 58, a ministry for residents with HIV/AIDS at Bailey Holt-House, also suspended their monthly worship programs and ice cream socials.
Back in April, we shared some initial volunteer photos of mail art. Here are some additional photos and stories!
Upper East Side Rehabilitation Nursing Center
"[Here's] a photo of all the letters I dropped off (I wasn't able to get one of the process, since everyone was so scattered), but there's about 60 from people all over the city!" — Emalyn Cork
Image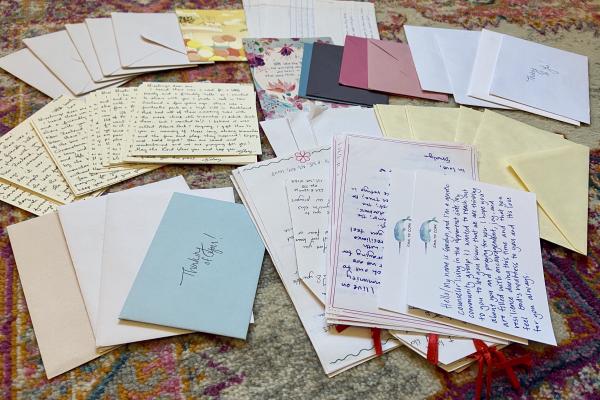 "I am inspired by other HFNY volunteers and hope that this letter will make the UES residents smile!" — Clarissa Hamlin
Image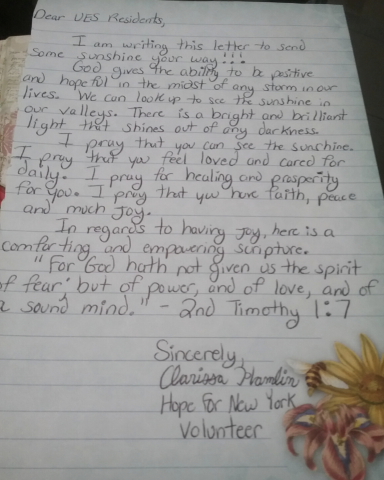 Lacey Henderson told her friends about this virtual volunteer opportunity and have gathered a ton of letters to send to UESRNC!
Image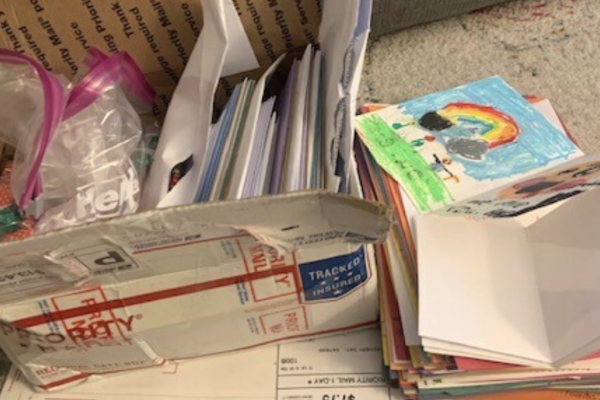 "Between March and May, I was a part of HFNY's Neighborhood Advocate Cohort program, which is offered to HFNY's staff and church partners. For 12 weeks, we learned how to love our neighborhoods and communities through a biblical lens. As part of the course, we also learned how to care for our neighbors through volunteer programs with HFNY affiliates. I loved the idea of sending correspondence to connect with residents at UESRNC and Isaiah 58." — Sherry Huang, HFNY Communications Manager
Image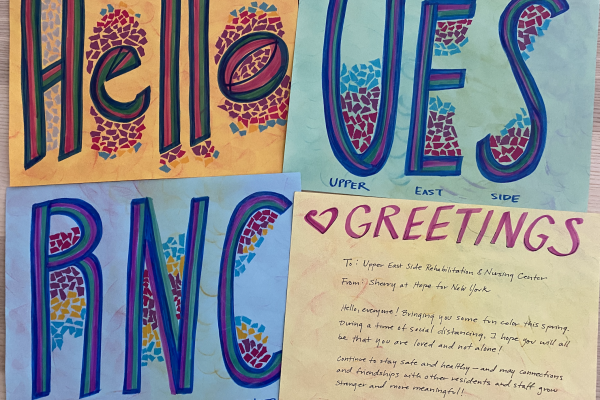 Here is a beautiful and hopeful card crafted by Janice Jang!
Image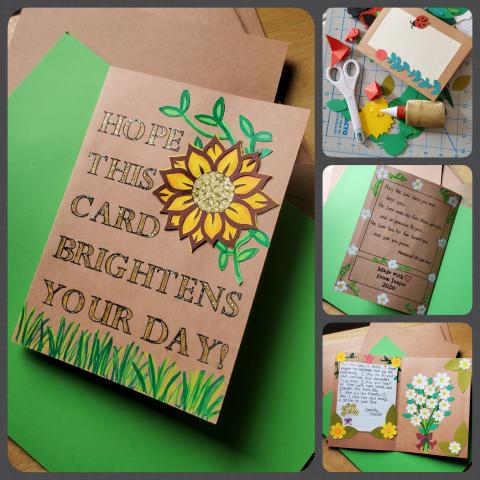 See more photos of letters and artwork sent to residents of UESRNC on the "tagged" section of our Instagram. Mimi Otani, Volunteer Team Leader at UESRNC, has been coordinating all the mail sent to residents, sharing photos on her own Instagram account, and tagging us!
---
Isaiah 58
"I am part of the HFNY community by way of Redeemer Church, and I recently did the virtual volunteer project for notes to Bailey-Holt House residents. I enjoyed having the opportunity to, hopefully, bring a little cheer and moral support to their day. With each letter, I made the four residents some origami, the Japanese paper-folding art that uses one sheet of paper with no glue or scissor cuts. In particular, the crane symbolizes longevity and good fortune, so I made sure they knew they had some extra luck! (But they have something better than luck—God's love and grace!) Making origami has been a calming/coping activity for myself during this pandemic, so it felt special that it might have a ripple effect to comfort others truly in need during these times." — Alicia Root
Image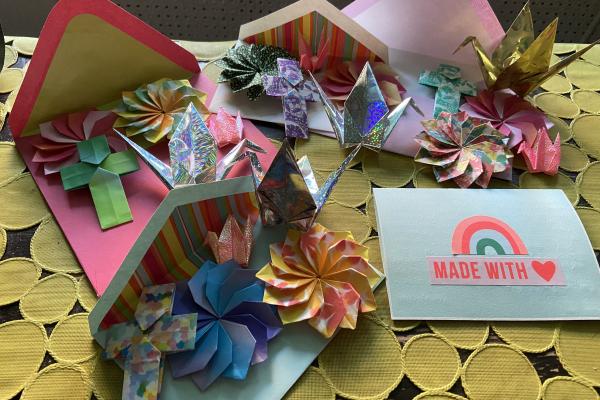 Image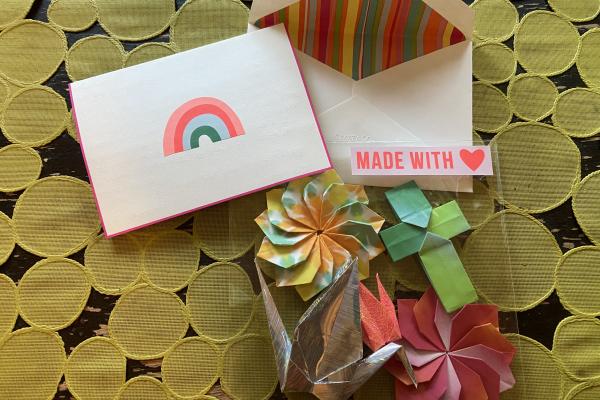 "I sent two batches of letter art to Isaiah 58, an initial hello and another to welcome summer." — Sherry Huang, HFNY Communications Manage
Image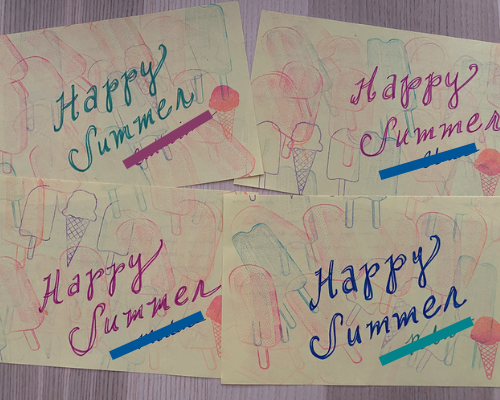 Here are cards written and sent by Elisa Djuhar:
Image
Dizzy night, looking at the clock / Soon it will be midnight / Will something be different? / It won't be something like that / But this day will be over / When the minute and second hands overlap / The world holds its breath for a little while Zero o'clock / And you're going to be happy — BTS, "Zero O'Clock"
"This song reminds listeners that bad situations don't change overnight, but the fact that the world is still turning, the clock is still ticking, and that tomorrow is sure to come, is a blessing. I hope everyone remembers that tomorrow will never be the same as yesterday, and that the cold and lonely Winter that is this pandemic will make way for a bright and happy Spring. You'll be ok." — Nakaya Ramong 
Image
Image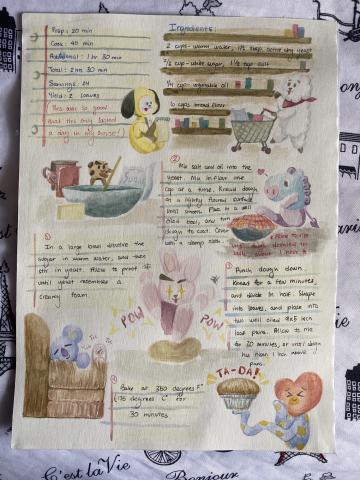 Image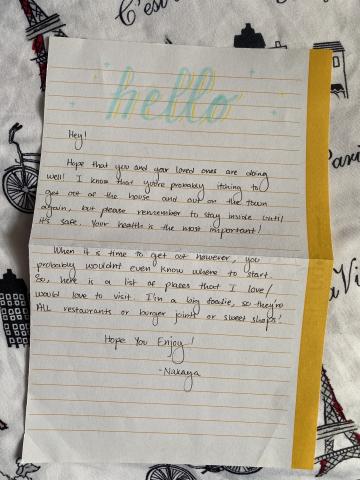 Image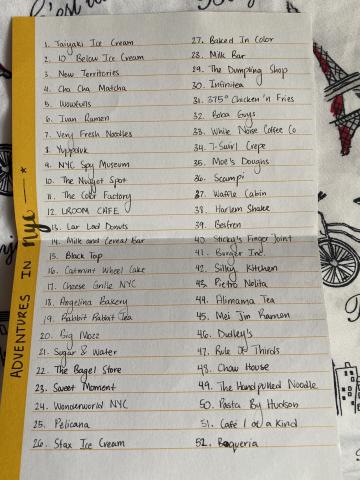 Thank you to all our incredible virtual volunteers for sharing their photos! You can find more Virtual Volunteer opportunities here!