Our Affiliates Share More Christmas Stories of Hope
In addition to Stories of Hope from His Toy Store Reimagined events, here are more stories from our affiliates about how Christmas cheer is being shared in their communities!
Do For One
The Do For One community recently had their fifth annual "Tapestry of Light" celebration! Both members of their community and volunteer mentors shared stories of their connection to each other. Many members and mentors also shared their talents through performing duets, singing an original song, folding origami, and reciting an original poem. "It was beautiful to see the way everyone in our community came together to support each other in love. Very proud and inspired by that!," said Andrew Oliver, Executive Director.
Watch some videos that Do For One shared during their event:
---
Gifted Hands
Knitting (and crafting) is at the heart of the Gifted Hands volunteer community! This season, their Knit Together program has been busy creating colorful hats and scarves for over 200 residents at St. Francis, which offers housing to adults with mental disabilities. The Executive Director of St. Francis shared, "The residents never get anything new. They only get hand me downs. Your handmade, artistic and colorful hats and scarves are so beautiful and came at just the right time for the season.
Thank you HFNY for connecting us with Knit Together. It's a beautiful partnership."
Image
Gifted Hands volunteers also had a Christmas outreach to the women and children of the Ichan family shelter, and they were provided a variety of gifts, including spiritual formation books donated by a volunteer who has served with Gifted Hands for 20 years and who wrote the book, cards and knit items, jewelry, and more.
Image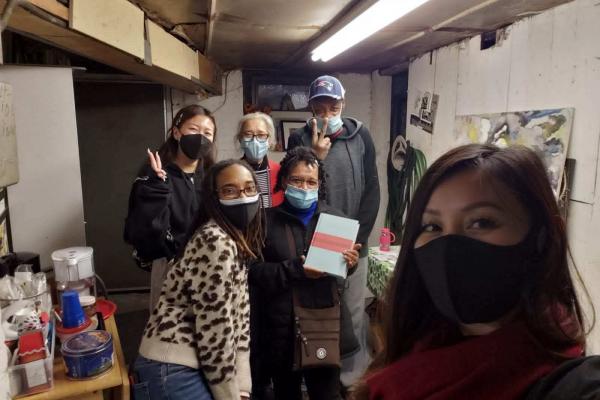 Image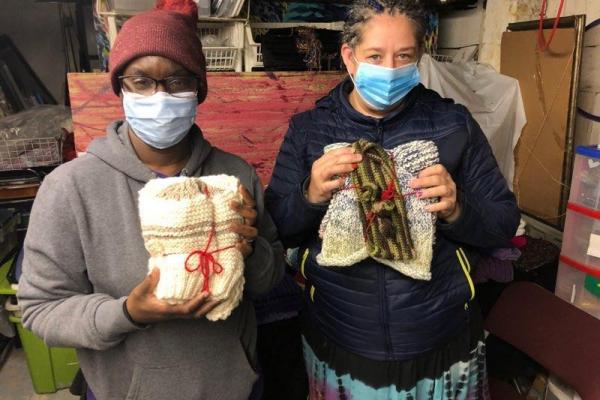 Last but not least, here are Knit Together volunteers in action, including a blind volunteer who loves knitting for residents in shelter and overnight bed programs!
Image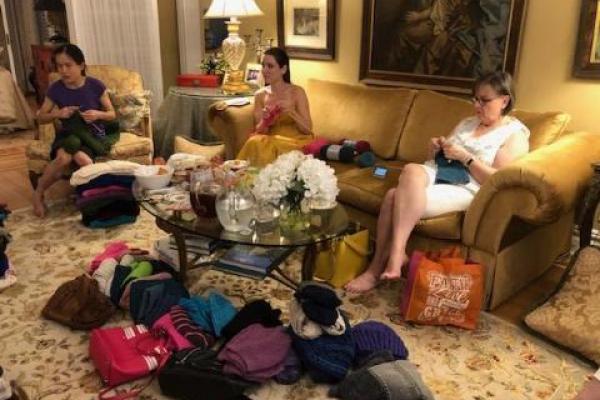 Image
---
New Beginnings Center of Hope
This season, one of our newest affiliates also shared a beautiful message with us about what Hope For New York means to their organization:
"HFNY your generosity makes great things possible There were many great organizational blessings that we received over the past 12 months, but one of the greatest is our relationship with all of you at Hope for New York. From the Learning Labs you so generously provided to many of the non-profit leaders throughout our city to the affiliate application process and the weekly affiliation prayers, you have proven to be so much more than a grantor. You are a true partner in our work of saving lives and souls. We at New Beginnings have a special designation for co-laborers like you called "Hope MVP," and truly everyone in your organization is a Most Valuable Player in not only our organization but in many affiliate organizations throughout the city. It is our prayer at New Beginnings that we will see more lives and souls saved in 2021 as we continue to work together to offer Hope, Help, and Healing to individuals making pregnancy decisions."
— Alecia Jones, CEO