#TeamHFNY Crushed the 2022 TCS NYC Marathon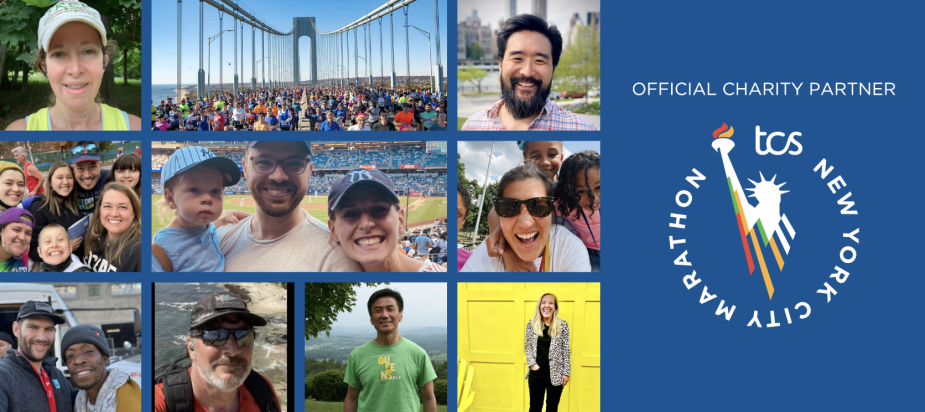 Update (Dec. 2022): Team HFNY has now raised over $66,000! Each runner exceeded their individual goal of $5,000!
Our 11 runners completed 26.2 miles of the 2022 TCS NYC Marathon on Sunday, November 6!
To date, they have raised over $64,000 (and counting) together—exceeding our original giving goal of $60,000! All funding which will support the work of HFNY and our affiliate partners this year and beyond. We are so proud of our runners for crushing the race, especially on warm and humid fall day, and getting to the finish line!
The day before the Marathon, we also hosted a celebratory breakfast for our runners and their families at the HFNY office. All the runners who came had fun sharing past Marathon stories and giving each other advice on ways to pace themselves. They also took time to take a silly photo!
Image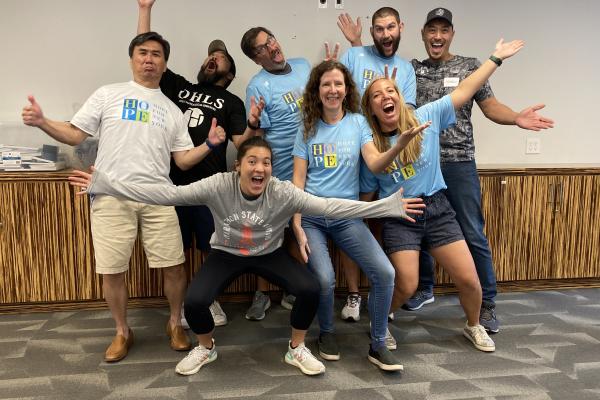 On the morning of the race, HFNY staff also designated a cheer section on the Upper East Side, catching every runner in action as they sped by!
Image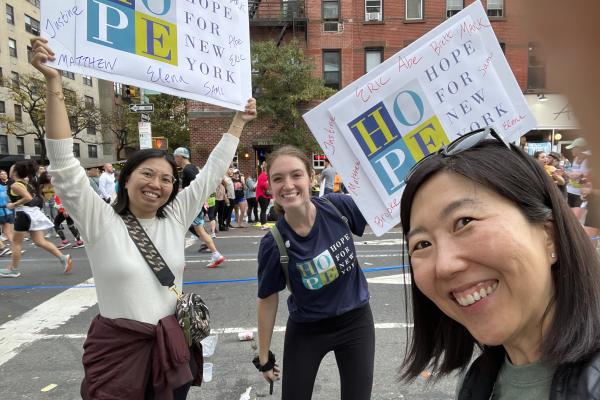 We want to give a special shout out to each runner:
Sami for finishing her #TeamHFNY run first and serving at A House on Bekman
Elena for leading and motivating #TeamHFNY through the year and repping Redeemer Downtown
Brooke for being a dedicated HFNY advocate and running for #TeamHFNY a second time (even traveling from a nearby state)
Matthew for also running with #TeamHFNY a second year and serving with ministry partner Redeemer City to City
Brett for serving our affiliate partner City Relief so well as staff and who ran alongside his dad, Mark
Mark for running alongside his son, Brett, and traveling from Colorado to run
Abe for being a long-time HFNY supporter through church partners and beyond
Eric for serving with Open Hands Legal Services and running alongside Abe
Corbin and Sheila for being our first running couple and repping Apostles Uptown
Justine for traveling out-of-state to run on our behalf and fundraising so fast
Get to know each of our runners more! And, if you're inspired to support them through giving, visit: hfny.org/marathon
Image