Providing Our Final Round of Relief Fund Grants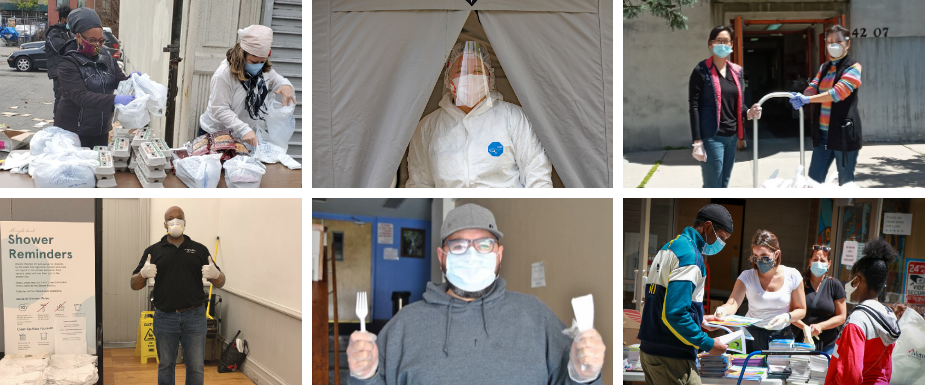 At Hope for New York, we are constantly humbled by the outpouring of generosity, love and care of our network.
When we launched the HFNY Relief Fund in March, our primary goal was to provide critical relief grants to affiliates with immediate financial needs. Through our church partners and our individual donors, we were able to disburse grants within weeks of launching the fund. In April, the first round saw 27 affiliates receive $375,000; in May, the second round saw 11 more affiliates receive $133,000.
But the generosity did not stop there. Donors continued to contribute and in June, we disbursed $242,000 during a third and fourth round of grants. In total, we have now provided over $750,000(!) in total Relief Fund grants to 39 affiliates.
How do these grants help our affiliates? 
The grants cover urgent costs for food (such as meal, pantry, and grocery programs); Personal Protective Equipment (such as masks, gloves, and thermometers); hygiene care (such as hand sanitizers, mobile washing stations, and even mobile showers), school materials for virtual learning, emergency assistance with rent, and even staffing.
While our team continued supporting our affiliates in various ways, we know that the support YOU gave to our Relief Fund made the biggest difference to many of our affiliates.
This, truly, is the power of the Hope for New York network.
Watch a special Thank You message from Elise Chong, our CEO, and several affiliates:

Photos provided by our various affiliates.