Prayers for the Elderly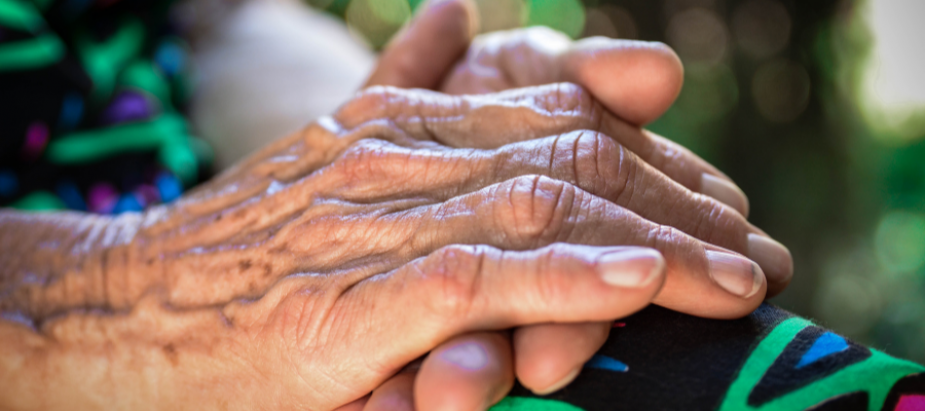 Even to your old age I am he,
and to gray hairs I will carry you.
I have made, and I will bear;
I will carry and will save.
Isaiah 46:4
Approximately 998,000 New York City residents are 65 and older, and that number is expected to increase by 35 percent in the next two decades, to 1.3 million in 2030. The poverty rate among older adults in the city has continued to increase (now 19.1 percent), even as the national poverty rates for seniors has declined (now 9.5 percent).
Seniors in New York face a number of issues. Nearly 120,000 people age 60+ have experienced elder abuse, with many of those suffering from financial abuse. Some 31 percent of seniors living in NYC are living alone, and 15 percent of New York senior households have an annual income of less than $10,000 and 36 percent less than $20,000.
So let us offer up prayers to a God who promises to carry and save us, even to our old age. Let us not neglect to petition God on the behalf of our elderly neighbors who may themselves be growing weary, for every new morning is filled with God's sufficient mercy. Join us as we pray...
for our elderly neighbors who are living by themselves, without family close by, and experiencing the difficulties of aging in a big city.

Lord, we ask that you would be a source of comfort our elderly neighbors who find themselves living alone in a big city. Would you grant them an intimate awareness of Your presence, the knowledge that You go before them wherever they go, and so they are never truly alone.
 
that the elderly would find community whether interacting together at a center or in a local church amongst all ages.

God, we pray that Your Church would be hospitable to all of Your people—particularly the elderly. Would Your people see the beauty and benefit of being in relationship and sharing life with our elderly neighbors who have much to teach us. We pray for enduring, mutually beneficial relationships for our elderly neighbors.
 
that we would not forget the many elderly who can't do for themselves—that we would come alongside them to care for and support their needs.

Father, we pray that You would soften our hearts to our elderly neighbors—that you would stir us to love them in both word and deed. Spirit, move us toward action, help us to slow down, to take the time to offer care and assistance to our elderly neighbors for whom daily life has become a struggle.
 
that loneliness, bad health, and unsafe living conditions for seniors would be addressed and improved for the flourishing of these individuals.

Jesus, we know that You are a great healer, and we pray that You would grant our elderly neighbors improved health, safe living conditions, and supportive community to come around them. We want to see our elderly neighbors thrive, and we pray that we would answer Your call to be agents of change for Your glory and our neighbors' good.
 
for local centers like Upper East Side Rehabilitation and Nursing Center, Project FIND, Gifted Hands, and Citymeals-on-Wheels, that they would be resourced to provide meals, shelter, and community to our elderly neighbors.

Lord, we pray that You would provide tangibly for the organizations in this city that have taken up the call to care for some of the most forgotten and cast aside members of our society. We praise Your name for putting it on the hearts of the individuals involved to care for our aging neighbors and pray they would be resourced to continue in their work.