Don't Walk By: Two Reasons You Should Serve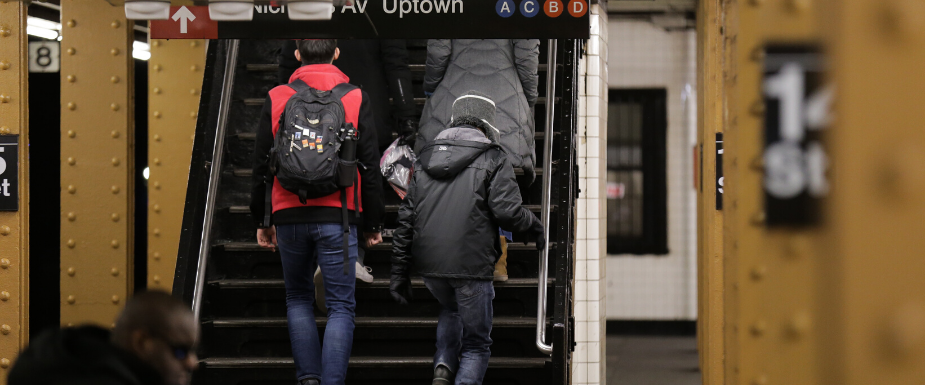 If you're reading this post, you're already familiar with Hope for New York's long-time partnership with Rescue Alliance on the Don't Walk By outreach. For those who are not, the year-long initiative to serve our neighbors on the streets happens during four weekends in February where hundreds of guests are provided with access to different services as well as a hot meal. 

While I could tell you all about the logistics of the day or the amazing stories of changed lives to tug on the heartstrings, I'm going to share two reasons why you should sign up to serve again or even for the first time.

Reason #1: Volunteering is an act of obedience

Matthew 25:40 says, "Truly, I tell you, whatever you did for the least of these brothers and sisters of mine, you did for me." I know for me, when I'm on the subway or walking down the street, I struggle with how to engage with our friends who have fallen on hard times. Jesus says to care for the poor and marginalized, and while I feel like I don't do that well on a regular basis, Don't Walk By is one of the tangible ways we can do that in New York City. My wife asked me the other day why I keep volunteering year after year.  As I thought about it more, I realized I volunteer not because of the impact that I have on the day, but because I want to be diligent and commit to making sure every neighborhood street has been canvassed, in order to connect with our homeless neighbors. Regardless of the outcome, volunteering is an act of obedience to God's call.

Reason #2: Volunteering is a chance to stand together as one body

Last year I was supposed to volunteer at Don't Walk By with a couple of friends, but when the day came, none of them were able to make it. I ended up on the subway team with a group of people I had never met. By the end of the day, we were praying together as we walked, laughing like old friends and we even took a picture together afterwards to remember the day. As I look back, the day was a vivid reminder that only by the Holy Spirit can complete strangers come together to serve. This is the power of Christ, bringing people together and showing us just a small glimpse of what, I hope, it will be like in the new heaven and earth when all tribes meet to serve, sing, and praise His name.

So with this said, my hope is that I've encouraged those of you who are on the fence to answer the call to stand together as one body of Christ and help those in need in our city.

 
Chris K. Tanabe is a member of Redeemer Lincoln Square.