Young Supporters Community: New Name, Same Passion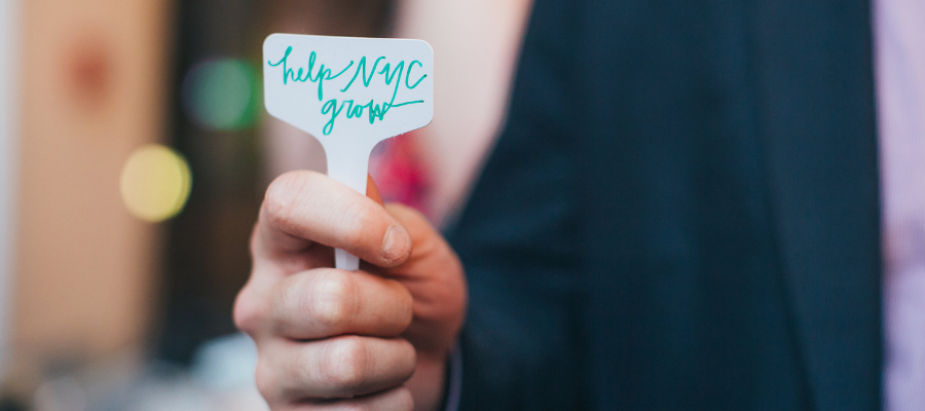 Earlier this month, we reintroduced our Young Supporters Community (formerly Young Supporters Committee), an expanded network of young professionals who are passionate about mercy and justice in NYC.
As the YSC has grown over the past decade, our city has also changed, so we felt it was time to broaden our scope (and change our name!) to nurture an even wider network that can advocate better for our city's communities.
What's New
1. An established Leadership Council. Our YSC has always been managed by a group of like-minded peers, but we established a team with official key roles and responsibilities. Currently, there are 11 Leadership Council members, and they oversee events, volunteering, marketing, members, prayers, and more. Start by "meeting" our YSC Leadership Council!

2. A new YSC page and Instagram account. A new page now goes more in-depth into the YSC, including a FAQs section. Also, a new and separate social media presence allows the YSC to promote their events, programs, interests, and passion for volunteering. Anyone can follow YSC @hfnyysc!
3. A formalized YSC membership. To encourage young professionals to support the work of mercy and justice, there are now formalized "membership dues." To become an official YSC member, join HFNY's monthly giving program, The Hope Exchange. By becoming a monthly donor ($25+ monthly or $300+ annually), members are also part of a community that sustains affiliate programs for New Yorkers in need. For anyone who's already part of The Hope Exchange but identifies as a young professional, they can opt into YSC by filling out a form.
 
What Stays the Same
1. More YSC-specific Events. The YSC Leadership Council will continue working closely with Hope for New York staff on the annual Spring Benefit. In addition, expect more planned events this year, including Spring Benefit Watch Parties, volunteer-focused events, athletic get-togethers, and more. To start, the YSC is hosting Helping Without Hurting: A Conversation on Volunteerism on Thursday, April 29, which will feature Pastor Zac from Recovery House of Worship.
2. More opportunities to meet with (new and old) friends. The more YSC members participate in volunteer opportunities and attend more YSC-hosted events, the more they'll continue meeting like-minded professionals across different industries who love growing a movement of mercy and justice in our city.​​​​​​
3. More connection with an organization that cares about mercy and justice. YSC members will be more deeply connected to the impact that giving, serving, and praying has on Hope for New York's 60 affiliates. Members will receive updates on how HFNY is stabilizing and supporting affiliates that serve neighbors in need across five boroughs, and they will have access to mercy and justice resources to reinforce their own connection.