The HFNY Young Supporters Community (YSC) is a membership-based group of young professionals (20s-30s) who are passionate about engaging their personal peer networks in support of Hope For New York and our 60 affiliates.
To join YSC, be a part of our monthly giving program, The Hope Exchange. 
Already a Hope Exchange member but want to join the YSC? You can opt in here.
---
---
Why Be Part of the Young Supporters Community?
Hope for New York's vision is that every New Yorker experience social, spiritual and economic flourishing. To realize this vision, we partner with both affiliates and churches, but we also need the support of young professionals who love our city and who are passionate about advocating for neighbors in need. In 2022, we are expanding and building the YSC through a monthly membership program. Our hope is that, with a stronger YSC, we will grow a movement of mercy and justice!
Join us if you're a young professional who is:
Passionate about growing the footprint of mercy and justice in NYC though Hope for New York's collaborative model
Active in mobilizing peers, to cultivate a community of like-minded professionals across industries to engage in giving to and serving with HFNY
Servant hearted and loves to give generously with time, effort and resources

YSC membership includes:
Free admission to YSC specific events: Includes virtual and in-person YSC events throughout the year
Discounted tickets to select HFNY-wide events: May include tickets to broader network events, such as Spring Benefit, Fall Benefit, Summits, etc.
Connection with a like-minded community: Includes a network of young NYC professionals and peers across various industries
Resources toward mercy and justice work: Includes tools and volunteer opportunities to develop a deeper understanding of advocating for mercy and justice among your peers 
Image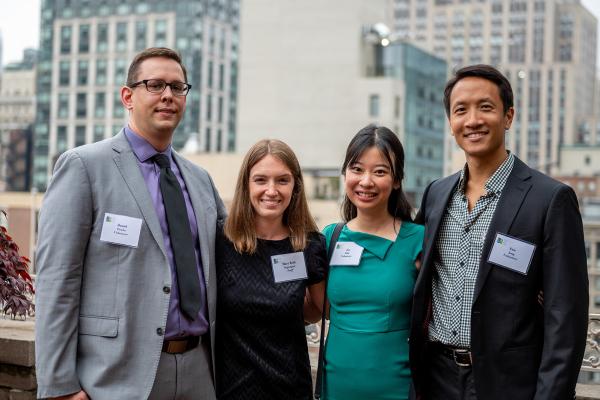 Image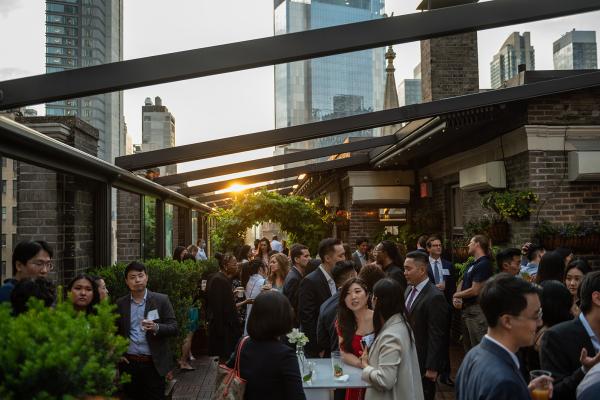 ---
How to Join the YSC
Become a monthly donor with a minimum donation of $25 a month or annual donation of $300. Start by joining our monthly giving program, The Hope Exchange.
When you join, you'll be added to our YSC News & Events email list to receive updates. Also, make sure to follow us on Instagram!
Already a Hope Exchange member but want to join the YSC? You can opt in here.
---
FAQs
Why has YSC changed from "Committee" to "Community"?
The YSC was established over 10 year ago and originated as a Young Supporters Committee with a small group of leaders who supported HFNY in planning annual Spring Benefits and mobilizing for other fundraising and volunteering events. As the YSC has grown and our city has changed, we've broadened our scope (and changed our name!) to nurture a wider network of young professionals to better advocate for mercy and justice in our city.
Is the Young Supporters Community still part of HFNY?
Yes! YSC started as a small group of leaders who supported HFNY in planning the annual Spring Benefit and other fundraising events. Our hope is that, with a stronger YSC, we will grow HFNY's impact and the broader movement of mercy and justice! (Read what's new and what's stayed the same)
What will the first year in the Community look like? Why should I join?
Community events include social, volunteering and educational opportunities throughout the year. We'll also have fun ways to connect digitally throughout the year, so follow our new YSC Instagram to stay up-to-date on YSC happenings, to meet the Leadership Council, and to be informed of urgent volunteer needs.
Can I join the Leadership Council?
Yes! Please reach out to youngsupporters@hfny.org if you are interested in joining the Leadership Council.
What's the commitment expected of me (time, finances, events, etc.) if I opt in to the Community?
Opting into the YSC means you're committing to a minimum monthly donation of $25/month (annual minimum donation of $300) through HFNY's Hope Exchange program. Being part of YSC also means you're spending time and energy, as much or as little your schedule allows.
I'm already a Hope Exchange monthly donor, or I already give regularly to HFNY. Is this a new commitment on top of that?
If you're already a Hope Exchange member donating $25+ per month, all you have to do is "opt in" to the Young Supporters Community! Your monthly donations will continue without interruption. If you'd prefer to give a one-time donation or a few donations throughout the year, you can "opt in" to the YSC by committing to a total donation of $300+ per year.
I'm not sure if I'm part of the Hope Exchange or how much I give per month. How do I see what I'm currently giving?
You can log into your Classy donor portal and confirm (or update) giving details at any time. Or, email: youngsupporters@hfny.org.
I'm not sure if I'm ready to opt in. Can I talk to someone about it first?
Definitely! We'd love to chat. Feel free to reach out to our Leadership Council by sending us an email: youngsupporters@hfny.org.
---
YSC Events 2022
Want to learn more about upcoming events? Sign up to receive YSC News & Events emails!
Past YSC Events
---
YSC Leadership Council
The YSC Leadership Council is a team that oversees and manages the Young Supporters Community. The Leadership Council's goal is to broaden and deepen HFNY's mission in our city, by developing a strong YSC network, organizing events initiatives that mobilize peers toward giving and volunteering, and cultivating HFNY advocates who are passionate about our work. 
Leadership Council roles are filled once a year and the team is committed for one year until the next application cycle.
Image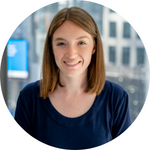 Mary Beth Nagengast, Staff
HFNY | Redeemer Downtown
Serving with HFNY affiliates has been one of the most important things in Mary Beth's life since she moved to New York City. Together, HFNY and YSC build community with each other and allow us to serve our neighbors. Mary Beth loves the work of HFNY and can't wait to continue sharing about HFNY to more New Yorkers, to encourage them to volunteer and join HFNY!
Image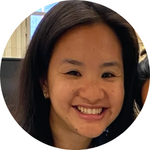 Elizabeth (Liz) Eng, Secretary
NYC Department of Education | Redeemer West Side
Liz is excited to be on the Leadership Council this year because of HFNY's mission and its strong connection to NYC, their affiliates and to churches. She is looking forward to growing a community with similar passions and mindsets, like advocating for our neighbors in need around the city!
Image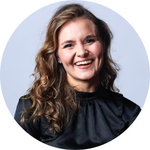 Rachel Cline, Events Chair
Avail | City Chapel NYC
Rachel is a New Yorker with a passion to see Jesus' beauty. She believes we connect with His heart and see the Imago Dei more profoundly as we get to know, love, and serve each of our neighbors. The HFNY community is amazing! She's delighted to get to know everyone, connect together through volunteering and events, and catch an expanded vision of what God is up to in NYC through the work of HFNY and its affiliates!
Image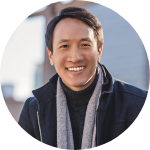 Eric Jeng, Prayer Coordinator
Blue Apron | Church of the City
Eric loves New York City, HFNY and prayer—especially when all three come together!
Image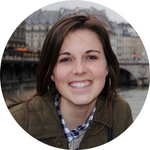 Meredith Ellis, Volunteer Co-Chair
Goldman Sachs | Church of the City
Meredith is passionate about helping the homeless in New York City, and she looks forward to highlighting opportunities that YSC and HFNY can partner together to serve.
Image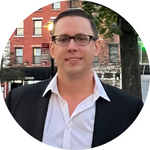 Daniel (Dan) Fowler, Volunteer Co-Chair
Major League Baseball | St. Thomas Church Fifth Avenue
Serving others is a passion for Dan, whether it is with HFNY or as a lay minister at church. As a born and raised New Yorker, he knows this city thrives when God's love is made manifest through our helping hands and hearts!
Interested in becoming a Young Supporters Council leader?
Email youngsupporters@hfny.org if you want to be considered for a Council role in the future. You can also fill out this application form for future consideration.