Volunteering at Graffiti: God 'Provided in Abundance'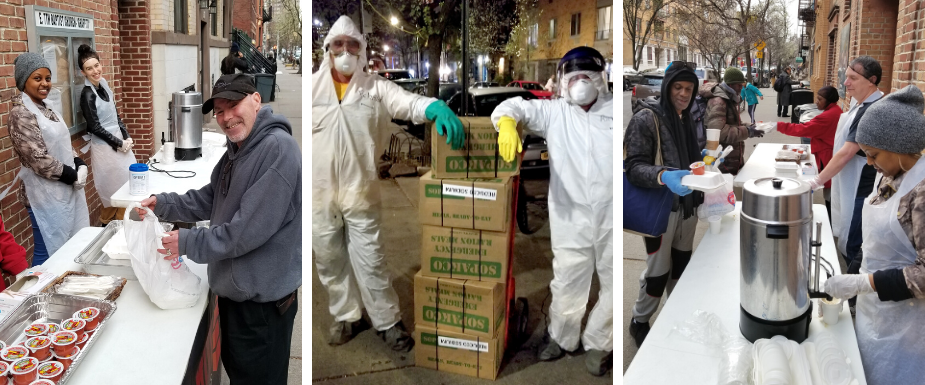 Note: Chris Mumau is a Volunteer Team Leader for Graffiti Community Ministries. During the pandemic, he continued to serve on the ground and provide for Graffiti's community. He recently wrote about his experience for the Graffiti newsletter, which we are reprinting here. Watch a video message below that also gives a special shout out to Chris.
I have been involved with Graffiti for the past five years. I live out in New Jersey where I was born and raised. Pastor Taylor asked if I would be willing to take the lead for the Wednesday evening meals during the pandemic. I didn't hesitate.

When the coronavirus hit, we were concerned that we would have to shut down our Wednesday Night Meal program. Fortunately, organizations, partner churches and local restaurants we connected with generously provided an abundance of hot meals, drinks, meal kits, sanitary wipes, etc. As a result of this answer to prayer, God provided a way for us to continue offering meals throughout the pandemic.

My faith in Jesus grew remarkably during this time. As I mentioned, we didn't know where the meals, resources and volunteers that we needed would come from. Yet, each week, God showed his faithfulness and provided in abundance.

What I admire the most about both Pastor Taylor and Pastor Kareem [Graffiti's leaders] is the joy, love, peace, wisdom and compassion that still radiates from them, even after all these years of serving the Lord. To meet them, you would think they are fresh out of seminary. I truly believe they have the same enthusiasm, passion and joy in serving God and others as they did when they started in ministry. New York City is a dark, dark place, but Pastor Taylor and Pastor Kareem's light continues to shine even brighter.

Photos provided by Graffiti Community Ministries.