Virtual Volunteers Send Christmas Cheer to Isaiah 58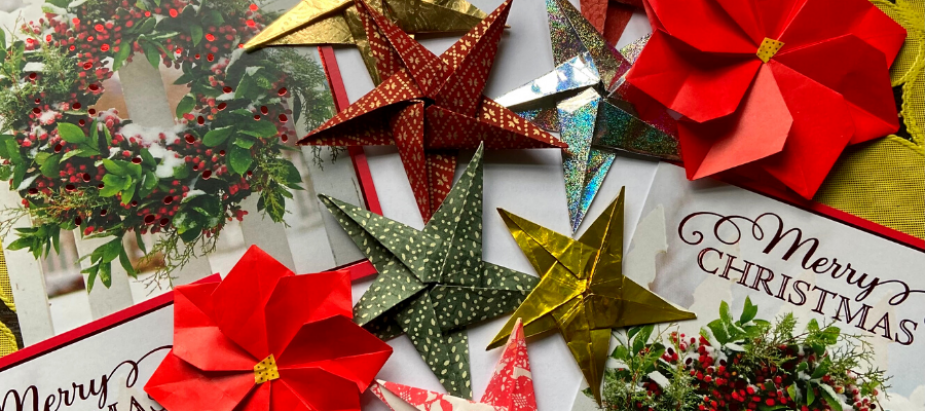 Our incredible virtual volunteers are still finding ways to connect with the isolated Isaiah 58 residents, who are immunocompromised because of HIV/AIDs. 
During the Christmas season, these volunteers sent origami poinsettias, gold foil cards, and inspirational magazines. Hear from the volunteers:
Alicia Root, who sent colorful origami over the summer, folded more holiday origami in star and poinsettia shapes! "I hope the residents of Isaiah 58 feel the love from our community in a season when we are physically distanced but together in spirit."
Image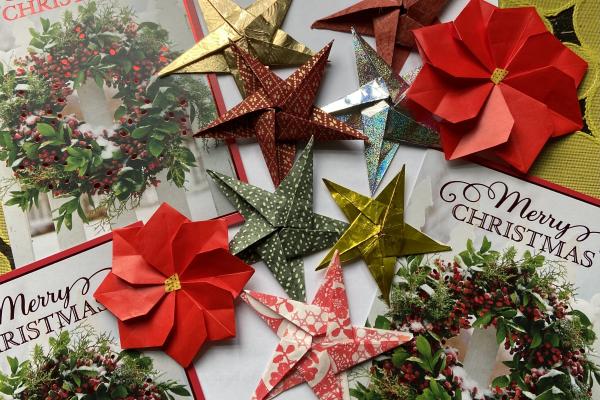 ---
"It is truly an honor and blessing to prayerfully write Christmas greetings for the residents at Bailey House. I'm hoping that these cards will bring a smile to their hearts and that they will sense the love of God as they read them. What does come to mind are the letters from Paul to the churches. They were a means to encourage and strengthen the churches/the saints. It's my prayer that the recipients of these cards feel the same!" — Wilma
Image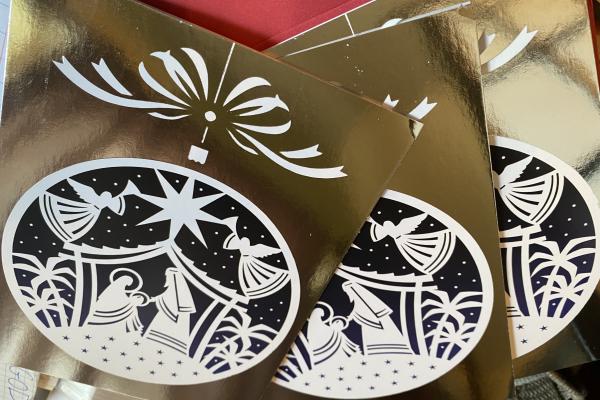 ---
Alexis Schuman shared a magazine that she produces. (She also sent the magazine to UESRNC residents.) "Hopefully, this will help others to join this beautiful mission of giving back to the community!! It's been a pleasure working with HFNY, and I look forward to more volunteer opportunities in the near future."
Image