How Hope for New York Is Strengthening Our City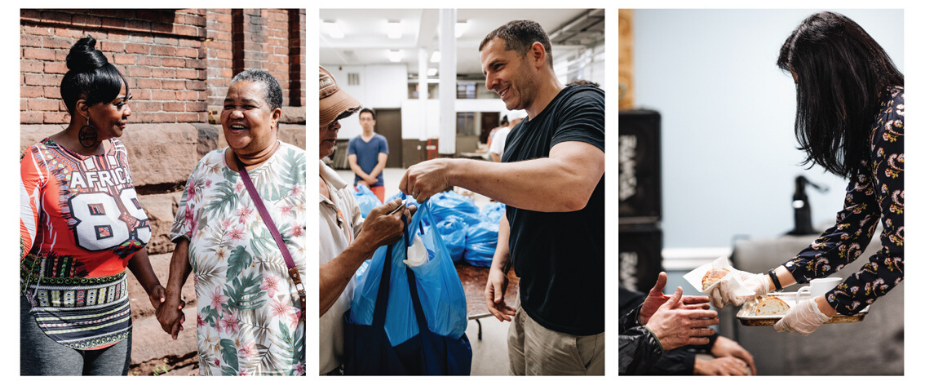 Hope for New York's vision has remained the same today as it was over 20 years ago: to see our city and all the people in it experience spiritual, social, and economic flourishing through the demonstration of Christ's love. To accomplish this vision, HFNY has also remained dedicated to its mission of mobilizing volunteer and financial resources to support non-profit organizations serving the poor and marginalized in New York City.

During this past fiscal year, we awarded $2.3 million in grants to our affiliates (a 7% increase over FY18). These grants helped support innovative programs within our network, provided training and leadership development to our partners, and empowered volunteers to invest in current programming with our affiliates. (Read more in our annual report.)

We also heard stories of changed lives from neighbors in need who have been helped by New York City Relief, Dream Center NYC, and Recovery House of Worship. One neighbor, David Lopez, sang the praises of New York City Relief: "They instill the hope that God is there to help you out. They work with you on tangible things too, like job training and housing—you can get your dignity back and be a part of society again." Each affiliate we partner with provides holistic help and healing to our neighbors, restoring dignity and hope.

We also saw over 4,000 volunteers dedicate more than 34,000 hours to volunteer efforts across our city. One dedicated volunteer, Helen Lu, shared why she loves serving with Father's Heart. "In the last three years at Father's Heart, the relationships I have built at the GED program have taught me the importance of patience, humility, and above all, that none of us are defined by our circumstances or by our performance. The work that God has done in this program encourages me and reminds me to continuously pray for the renewal of our city."

Of course, we couldn't have done all this without our supporters—supporters who have outreached, fundraised, volunteered, and listened to the stories of our communities. To date, we have partnered with 58 affiliates and 15 churches to help us continue serving our city and keep it thriving.
Our goal is to continue sustaining and strengthening our affiliates to provide for our city, and help churches mobilize and motivate Christians to serve and love our neighbors.

Together, let's make this season one that's full of the deep and beautiful love of Christ.
---
Would you continue your ongoing support for Hope for New York?

Help us make this fiscal year our biggest grantmaking year yet by making a year-end contribution:
Give online at hfny.org/givehope
Send a check to Hope for New York, 1166 Avenue of the Americas, Suite 1610, New York, NY 10036
Ask your company if they match charitable donations
Become a monthly supporter by joining The Hope Exchange at hfny.org/hopeexchange
---