About:
The Father's Heart Ministries provides services to the unemployed, at-risk youth, immigrants, and those without social or family support.
Mission
To declare and demonstrate God's love through practical expressions of compassion!
Our Partnership
Mobilizing Volunteers
Our volunteers serve breakfast to 700+ guests, tutor kids and serve dinner at KidZone, and teach GED classes to adults.
Making Grants To Fund Programs
Our funding supports the Hunger Prevention Program. Guests of the Father's Heart are served a hot all-you-can-eat breakfast on Saturday mornings, and can take home a pantry bag of food items for the week.
Training And Consulting
In 2014, Father's Heart participated in workshops on program effectiveness. After visiting other HFNY affiliates, they initiated a new check-in process that allows to track more information about their guests.
Volunteer Opportunities
Next Available Opportunity
Sat 6/10/2023 |
7:30 AM - 11:30 AM
Learn More
The Father's Heart literally is a light in the darkness, its neon sign symbolizing how God is at work in programs like KidZone. During my time there, I have seen His love touch the hearts of volunteers, comfort families, and fill children with laughter. All too often, I walk around with blinders, focused on my superficial problems, but KidZone pushes me to look beyond myself and find joy in helping others. It is a privilege to serve with the Father's Heart community, and I am very thankful to be a part of it.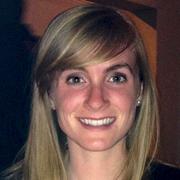 Katie, Volunteer