Virtual Spring Benefit Goal: You Helped Us Exceed It!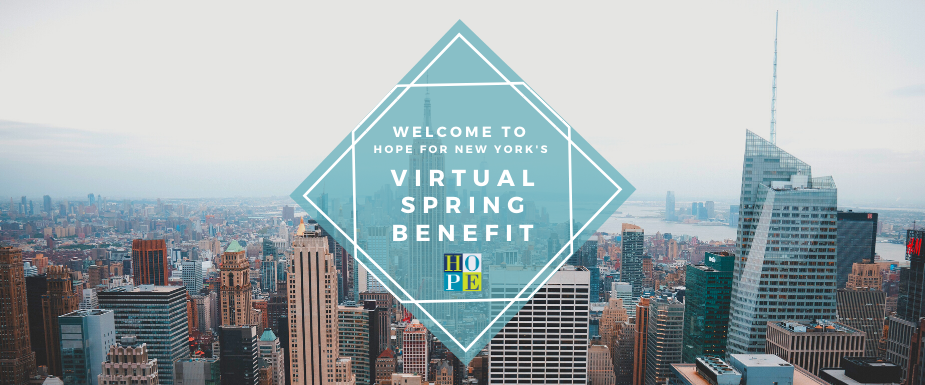 Every year, our Young Supporters Committee helps plan for our spring event, but when it became clear that meeting in person would be impossible during COVID-19, plans immediately changed. (Kerri Chiu of our Young Supporters Committee shares more.)
Although the physical venue became a digital platform, one thing was certain: It was important to continue planning a night of inspiring and encouraging stories, to show our supporters how the Hope for New York network (affiliates, volunteers, donors, etc.) supported New Yorkers in need during COVID-19.
On Thursday, May 28, our Virtual Spring Benefit premiered on YouTube with a 30-minute program. We shared: an exciting HFNY Relief Fund update, how the HFNY network responded to our city during COVID-19, and a conversation between New York City Relief and two HFNY Volunteer Team Leaders about what it's like to serve right now. If you missed our Virtual Spring Benefit, you can watch it here!
We also shared our commitment in being a constant, sustainable support for our 60+ affiliates who have been impacted by the COVID-19 crisis. Because of this commitment, our goal was to raise $100K, which included a generous donor offering to match all donations up to $50K. 
In total you helped us raise $104,250! This generosity will go a long way in helping Hope for New York continue our ongoing work alongside our affiliates.
Watch a special message from our Young Supporters Committee showing their gratitude: