Virtual Learning Labs: Engaging and Encouraging Affiliates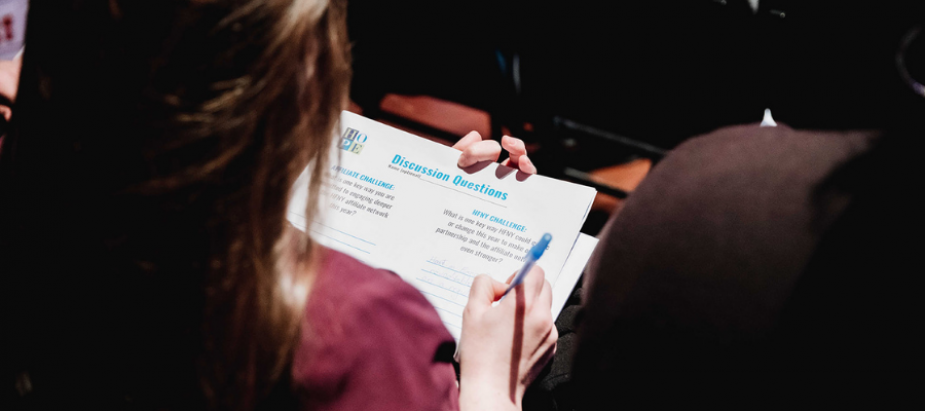 Throughout the COVID-19 era, we have seen the power of the HFNY network. Our affiliates stayed connected to Hope for New York—and each other—through weekly prayer meetings and biweekly Virtual Affiliate Convenings.
During this Relief phase, these Convenings were led by consultants and focused on the ways to reimagine organizational strategy, volunteering, fundraising, and financial planning. Counselors from Redeemer Counseling Services also provided guidance on staying resilient and preventing burnout, plus managing self-care and transitions. And for affiliate organizations that needed tailored assistance in the topics above, Hope for New York also provided (and covered the cost) for one-on-one consulting sessions. In total, 157 affiliate staff members attended the six topical Convenings between April and June.
Even as New York City entered Phase 4 in June, Hope for New York continued the prayer sessions and offered Convenings on various topics related to Reopening, such as identifying the best virtual platforms for children's programming, and ensuring safety protocols in place for staff transitioning back to work spaces.
Based on additional feedback, we also launched our Virtual Learning Labs program—small cohorts of affiliate staff working with a consultant around capacity areas—reimagining the program to meet our affiliates in some of the most challenging areas of this pandemic era.
These interactive peer learning sessions were scheduled over the course of six weeks and were structured to provide deeper dives into topics of volunteer engagement, organizational planning and fundraising strategy. The goals for these sessions included volunteer program innovation,, development of creative solutions to meet organizational challenges, and new ways of cultivating and engaging donors.
We're excited to continue supporting our affiliates, who are beacons of hope in our city, as they continue recovering and stabilizing.
---
The Hope Exchange
The effects of COVID-19 will be long lasting, and we are determined to provide ongoing support to our affiliates. We invite you to join The Hope Exchange, our monthly giving program, to help sustain their crucial work beyond this crisis.
 

Photo by Brittany Buongiorno