Staff Spotlight: Meet Mary Beth, Our Manager of Volunteer Mobilization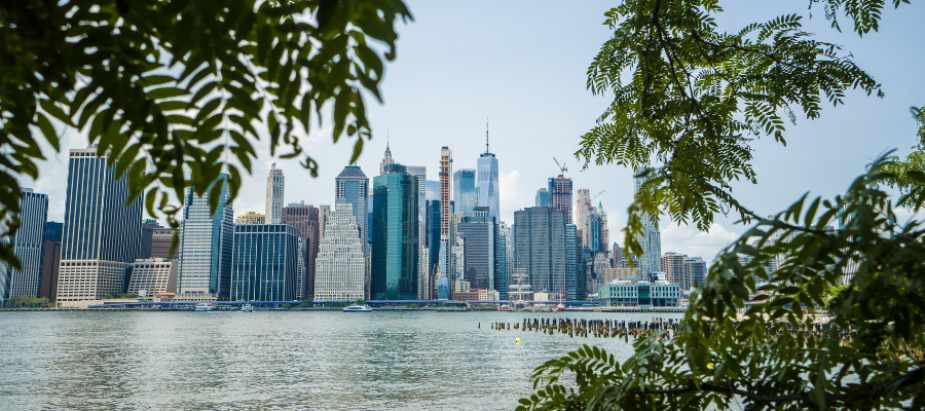 Image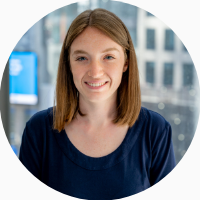 A new team member has joined us! Mary Beth is now part of our Mobilization Team as the new Manager of Volunteer Mobilization.
Mary Beth has been a long-time supporter of Hope for New York, even before she joined our team! After moving to New York City with her husband, Wil (he was on #TeamHFNY for the 2021 TCS NYC Marathon!), Mary Beth attended Redeemer Downtown and started volunteering through HFNY. She became a Team Leader for St. Paul's House's Movie Night program and also volunteered in her neighborhood at Recovery House of Worship (remaining dedicated during the pandemic; you may even recognize her from Instagram Live!). She also joined our Young Supporters Community and became the Volunteer Chair in 2021. To say we are thrilled to have Mary Beth on our team is an understatement!
As Manager of Volunteer Mobilization, Mary Beth will also work closely with Laura, our Manager of Volunteer Programs, to determine the best ways to connect, communicate with, support, and motivate volunteers toward serving our affiliates! Read more about Mary Beth's connection to New York City, plus her mercy and justice book recommendations, below!
What do you love most about New York City? And any favorite places or neighborhoods?

One of my favorite things about New York City is visiting the parks. My husband, Wil, and I particularly like Brooklyn Bridge Park. We love going to Valentino Pier in Red Hook and grabbing a Swingle from Steve's Key Lime Pie (try it, trust me). We also enjoy biking up and down Hudson River Park while stopping along the way for a bagel or pizza.

Another thing I love about New York City is when you unexpectedly get a little glimpse of a landmark, like the Statue of Liberty or the Empire State Building. Sometimes you'll turn a corner and you can just see the top of the Chrysler building sticking up a little bit. I love that. I have many photos of the top of the WTC or a sliver of the Brooklyn Bridge.

Describe a time when volunteering changed your faith outlook and your desire to support neighbors in need. Is there a community connected to your heart?

Nearly every time, honestly. Volunteering is one of the easiest things I can do to feel close to God. The simplicity of packing food at our local pantry (Recovery House of Worship) reminds me that sometimes we don't need to overcomplicate serving God and loving our neighbors. Jesus even tells us that.

"Then the righteous will answer him, 'Lord, when did we see you hungry and feed you, or thirsty and give you something to drink? When did we see you a stranger and invite you in, or needing clothes and clothe you? When did we see you sick or in prison and go to visit you?' "The King will reply, 'Truly I tell you, whatever you did for one of the least of these brothers and sisters of mine, you did for me.' — Matthew 25:37-40
Two of the HFNY affiliates closest to my heart are RHOW and St. Paul's House. They serve differently and they both work so hard to exemplify the love of Jesus in tangible ways. When I serve there I am also reminded that I am in need, too. Especially during the pandemic, being at RHOW provided community that we were all desperate for, volunteers included.

Are there any books or movies you would recommend that impacted your outlook on mercy and justice?

Just Mercy by Bryan Stevenson—both the book and the movie. This story profoundly impacted me and my perspective on justice and mercy. It simultaneously made me feel devastated at the injustice that exists and hopeful in the practical work that can be done to redeem. I was also reminded of the importance of proximity, which I believe is so important in the work we do at Hope for New York as well.

The Ministry of Ordinary Places, by Shannan Martin. This book taught me about the practical ways in which to be a neighbor to each other and commit to one another for the long haul. I read it when we first moved to New York City, and it helped me recognize the significance and beauty of living in close community with others, especially those who are different from us.