Meet Laura, Our New Manager of Volunteer Programs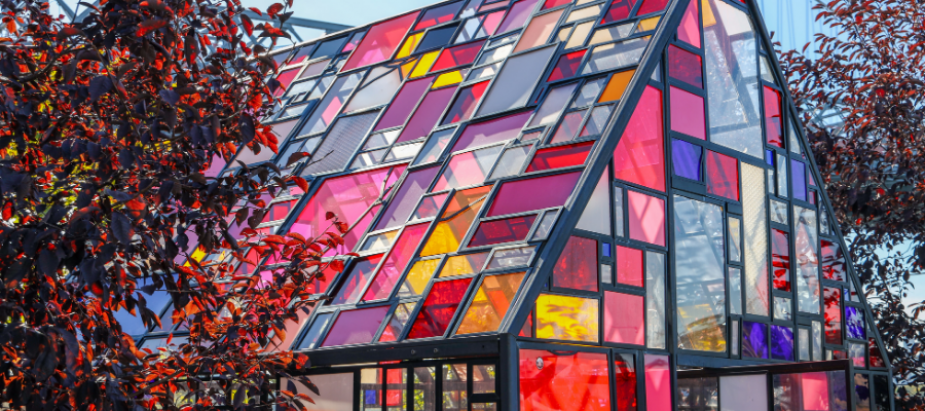 Image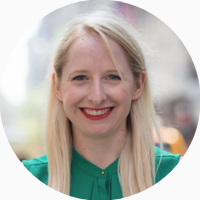 Hope for New York recently added two new team members! Eileen Spencer joined our Mobilization Team as the new Director of Mobilization while Laura Rogers joined our Program Team as the new Manager of Volunteer Programs.
We're truly blessed to have the talents of both women and want to introduce them to our network. 
As Manager of Volunteer Programs, Laura will work directly with our affiliates to develop, coordinate, and refine volunteer opportunities that will serve many neighborhoods in all five boroughs. She will help identify the needs of our affiliates that require volunteer support. Read about her connection to New York City, plus her mercy and justice book recommendations, below!
What do you love most about New York City? Any favorite places or neighborhoods?

I love the potential that the city has for meaningful connection with people who are so very different from me—people with different philosophies, values, ways of thinking, communication styles—all of us so close to one another. While I think our lives in NYC can become quite homogenous, the potential is there for world-transforming connection and for getting to know people you'd never meet any other way.

I really love music, especially live music, which I miss. Nothing beats hearing live music on a beautiful summer night in NYC. Some of my favorite places for outdoor live music are the Prospect Park Bandshell during Celebrate Brooklyn, as well as the Damrosch Park Bandshell during Lincoln Center Out of Doors.

During the pandemic, maybe out of necessity or convenience, my neighborhood of Greenpoint, Brooklyn, has easily become one of my favorite spots in NYC. If you're ever in Greenpoint, I'd recommend Academy Records for record-collecting and Peter Pan Donuts for some of the best donuts you can find. I very much enjoy nurturing my sweet tooth there.

Describe a time when volunteering changed your faith outlook and your desire to support neighbors in need. Is there a community connected to your heart?

For a little while, I helped organize congregants from my church to sing Christmas carols at a senior center in my neighborhood of Greenpoint. Greenpoint has traditionally been home to a vibrant Polish-American community, and most of the residents at the senior center spoke Polish. One year, after we had sung Christmas carols with the residents, the residents began singing back to us in Polish. All us volunteers could do, not knowing the words, was to listen and receive the residents' song and demonstration of care and connection. That experience really touched me and reminded me that I need to be served and reached out to as much as anyone else. Often, receiving is the more difficult thing to do. God has made us to need one another—to both give and receive love and care.

Are there any books or movies you would recommend that impacted your outlook on mercy and justice?

Last year, when the killing of George Floyd ushered in a renewed focus on racial injustice, I had to come to terms with my own passivity and silence, especially given that I'd witnessed racism from an early age and had been deeply troubled by it. Along with a few friends, I began meeting to read and discuss Me and White Supremacy by Layla Saad as part of our desire to become anti-racist. I found this book incredibly helpful in guiding me to repent for where I've benefited from white privilege, especially through silence or inaction, and in making commitments to actively work towards racial equality. I would wholeheartedly recommend this book to any individuals or groups who want to learn more about white supremacy and how to dismantle it.

I have also been incredibly impacted by Bryan Stevenson's Just Mercy. It's a great starting point if one is still uncertain about how systemic racism and bias shows up today, especially in our justice system. Stevenson's story is inspiring and heartbreaking, and it's hard to read the book without wanting to go out and try to change the world, starting with ourselves.

And for those who are also spending way too much time on Netflix these days, I wholeheartedly recommend Ava DuVernay's miniseries When They See Us about the Central Park Five. It's a true story about how the lives of five children are tragically upended by an unjust legal system. The story is a dramatic reminder of how much we work we have to do to cultivate a just society for all children and families.