"Should I Volunteer?" Let Our Volunteer Decision Map Help You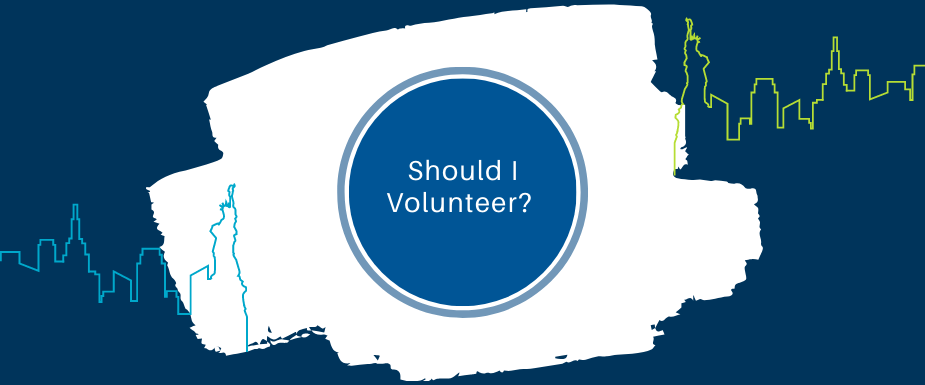 At Hope for New York, we always want to be in solidarity with New Yorkers in need. This is especially true during COVID-19, when the poor, the sick, the elderly, the immigrant, and other marginalized and vulnerable communities are disproportionately hurt and/or affected by the coronavirus.

As Christians, God calls us to respond to those around us who need help, but it can be challenging to know how to serve when we need to practice social distancing. There are some basic do's and don'ts when deciding whether or not to volunteer, but there are also less obvious nuances to consider.
To help you, we put together a visual aid below—our Volunteer Decision Map—as a guide toward discerning whether you should serve right now, and how you can serve (in person or virtually). Remember, these are general principles to guide you toward a decision; there isn't an absolute right answer, just a suggested answer for you. You should continue to pray and ask yourself other questions to make the best decision about volunteering.
Image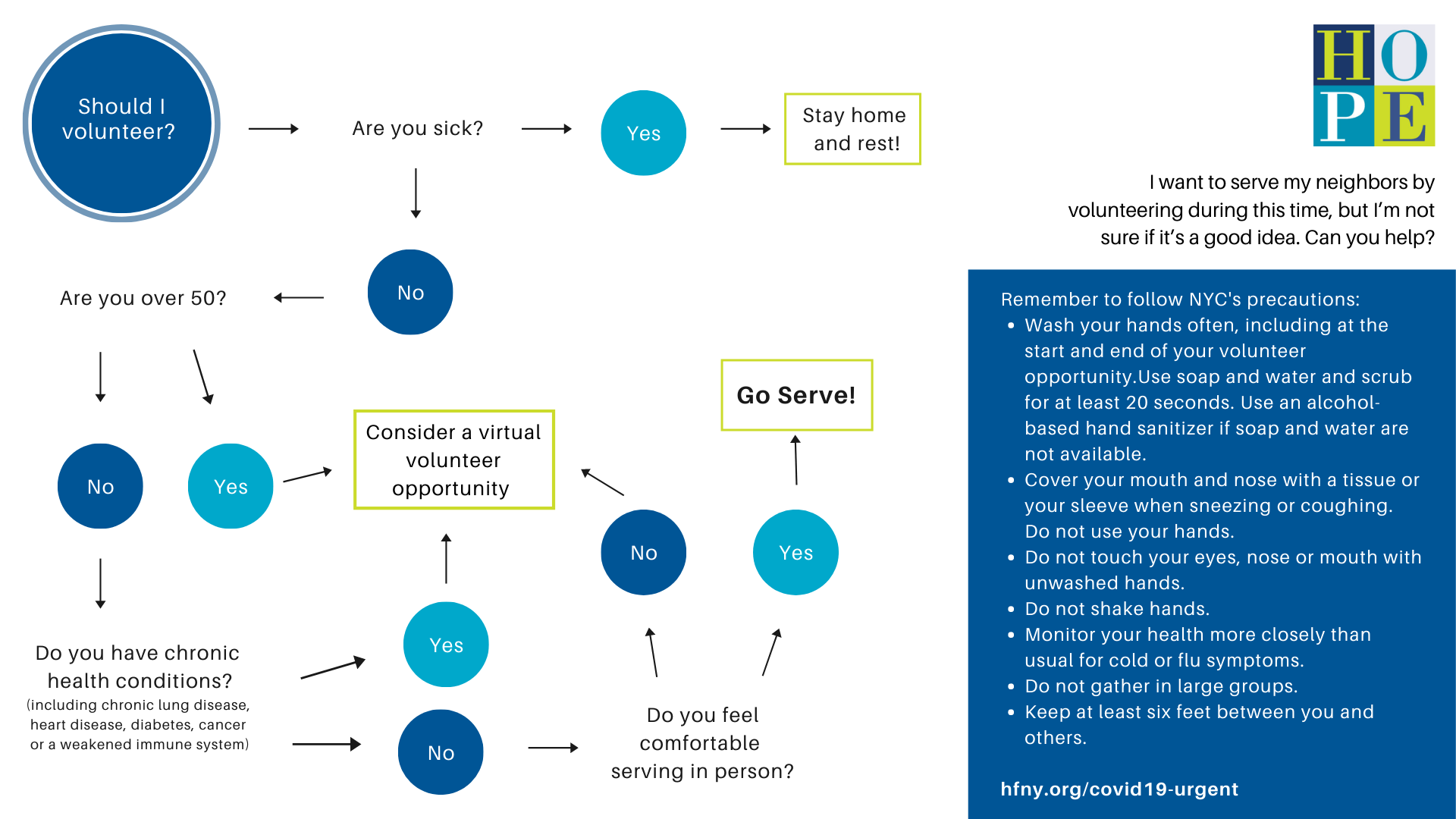 > Download this Volunteer Decision Map as a PDF

If you do feel called to served our affiliates in person, check out our Urgent Needs page for immediate volunteer opportunities. You can also feel confident that many of our affiliates are following CDC guidelines and prioritizing the health and safety of staff, volunteers, and communities being served. If you feel called to serve virtually, check out our Virtual Volunteer opportunities.
If you have further questions about volunteering either virtually or in person, please reach out to us at volunteer@hfny.org.