Prayers of the People: 'Pour Out Your Mercy; Bring Perfect Justice'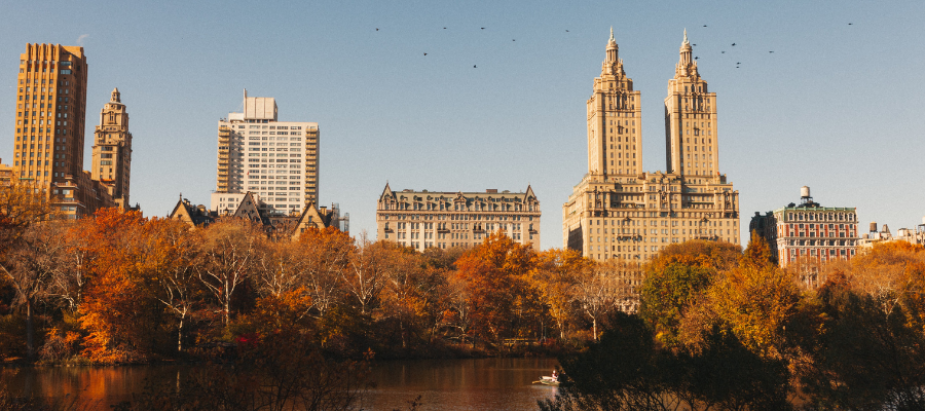 At a recent Redeemer West Side service, Christie Ray Harrison shared a Prayers of the People. Christie Ray is a West Side church member and a long-time Hope for New York supporter. She has volunteered with The Bowery Mission and served as the Advocate Chair of our Young Supporters Community. Read and watch her Prayers of the People below.
Father God, thank you for your presence here with us this morning. Thank you for giving us the chance to worship you together in person and be reminded of your faithfulness towards us. We so often wander, mess up, lose our way, and feel overwhelmed by all that's going on in the world and our lives, but you continue to multiply your love towards us, and we're grateful.

We praise you as our Creator and sovereign King, but also as the one who knows us best and sees every need we have. And we need you today, Lord. Our church needs you, our neighborhoods and communities need you, our city needs you.

God, we lift up these needs to you, whose mercy and compassion never run out, and ask you to pour out more of your mercy on our city. For those who are hurting, sick and in pain, God, bring healing and relief, and a sense of Your presence with them. For those in our city who do not have homes, food and water, essential supplies they need, who have suffered loss because of the pandemic or recent hurricanes and floods, God, we ask you to provide exactly what they need, and to open our eyes to ways that You want to use us to help meet those needs.

For those without jobs and going through financial hardship, Lord, we ask you to provide work, sustain them, and give them purpose and dignity. For those around us in our communities and our city who are lonely and isolated, who are going through heartbreak or grieving the loss of loved ones, God, bring the comfort only you can. Surround your children with your peace that surpasses all understanding, and put people in their lives to support them.

God, for those who are battling anxiety, depression or other personal times of darkness, we humbly ask for your power to enter in, to bring hope and light and renewal. We see injustice, brokenness, and corruption all around us, God, and are easily discouraged by it. But we ask you to bring perfect justice, healing, and unity in our communities, and to transform more hearts with the hope of the gospel. Have mercy, O God.

We also lift up to You the workers and volunteers all over our city who are serving those in need, through churches, through neighborhood groups, and through local orgs we know and love like Hope for New York, Do For One, All Angels Church, and The Bowery Mission. As these orgs and their workers seek to bring hope and healing to our neighbors, guide them, use them, and strengthen them in this work.

And Lord, lead us, your church, in loving our city like you love us. Purify our hearts and motives as we serve you, and help us look to your example of selfless love, Jesus, as we seek to love our neighbors. Father of mercies, thank you for hearing our prayers for mercy today, for the hope we have of a future with you, and for the ways you're already at work bringing renewal in our city. We love you and we ask all of this in Your name today.

Amen.