Prayer for People Seeking Legal Aid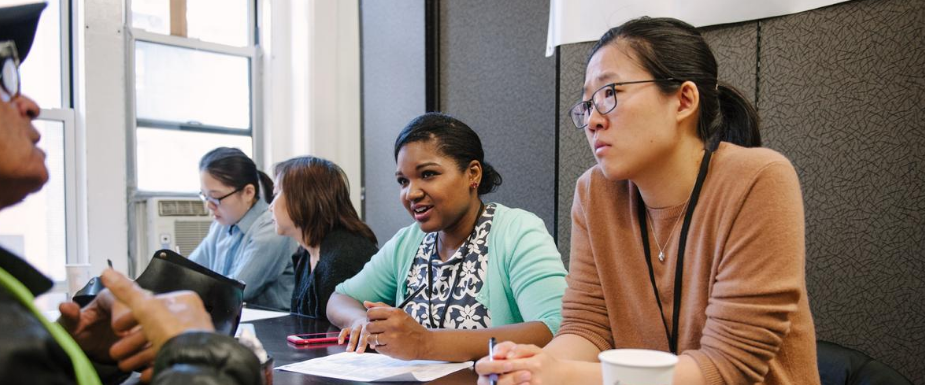 Note: During the month of August, our prayer guide focuses on people seeking legal aid. Sandy Stefanski, Program Coordinator for Open Hands Legal Services, wrote this prayer for us so we can pray together for the neighbors seeking legal counsel.
Lord Jesus, thank you for being a God of justice and mercy, for being a God that demonstrates justice and mercy toward us. We praise you that "righteousness and justice are the foundation of Your throne; mercy and truth go before Your face" (Psalm 89:14) and that You "love justice" (Isaiah 61:8).

Lord Jesus, we pray that You will help us see our world, our neighbors, through Your eyes. We pray that You will reveal the poverty in our own hearts and make us clean vessels for Your service. We pray that we will keep in a right relationship with You so that we may serve others. Help us to grasp the full implications of Your justice and mercy toward us. Give us a burden to "learn to do good; seek justice, rebuke the oppressor; defend the fatherless, plead for the widow" (Isaiah 1:17). Help us to "speak for those who cannot speak for themselves, for the rights of all who are destitute .... and to defend the rights of the poor and needy" (Proverbs 31:8, 9). Help us to open our hand wide to our brothers and sisters, in our land (Deuteronomy 15:11)

Lord Jesus, we pray for many who are dealing with legal issues in housing, employment, immigration, family, collateral consequences, and more. Help Open Hands Legal Services to break down the legal barriers, so those you bring to them will flourish and embody the full persons they are intended to be. We pray that they will see You in our lives and realize the hope, help, and love is because of You. We pray that they will look to You and find rest in You.

Lord Jesus, we pray that the individuals and families who we come in contact with will realize the wonderful promise You give through Jesus. Help them "come boldly to the throne of grace, that we may obtain mercy and find grace to help in times of need" (Hebrews 4:16). Help them to find rest in the promise, that "the LORD is a God of justice; blessed are all those who wait for Him" (Isaiah 30:18). Thank you that the sacrifice of Jesus shows us how God combines justice and mercy. We pray that the gift of salvation provided through Jesus Christ will give the ultimate hope and help to those in need.
---
Instagram Live with Open Hands Legal Services
Watch a Live chat between Tory Crowley, HFNY Manager of Mobilization, and Susan Varghese, Staff Attorney, about how Open Hands is continuing to serve their clients and meet their needs despite COVID-19. Also, hear the prayer shared above recited during the chat.
Photography by Patrick Kolts.