Jewelry Class Brought Me Back: Sophia's Story of Hope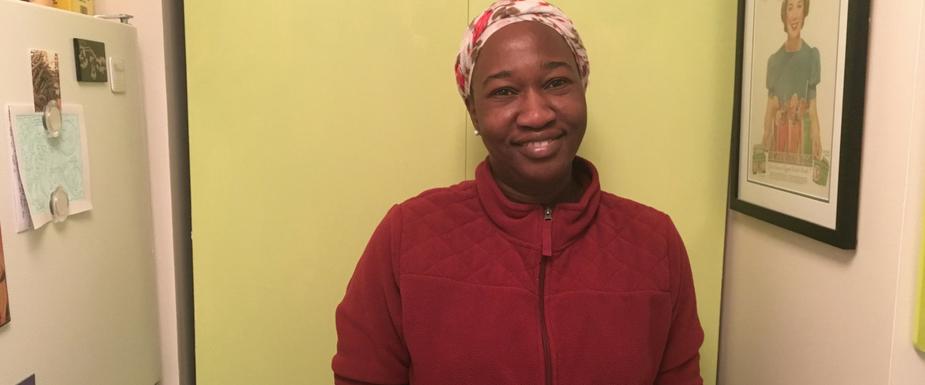 Sophia Miller grew up in St. James, Jamaica and came to New York a few years ago. It wasn't long after moving here, though, that she and her two daughters ended up homeless. Sophia struggled to find work and started to lose hope all together. Then she met Dustee, the founder of Gifted Hands, a Hope for New York affiliate that provides educational art programs to build self-esteem and teach new skills.
Below, Sophia shares her story of how God used Dustee and Gifted Hands to restore her hope and introduce her to a new church family that supports and loves her and her two girls.
Growing up, we were poor, but it wasn't much of a difference because everyone was in that same situation. We didn't have much, but we were happy. We went to church every week growing up, and my mother was always telling me about God.
Before coming here, I had worked at a bank for 17 years. I was self sufficient. Then, in 2014, I moved to New York to marry a man I met here. But I haven't seen him from six months into the marriage. He left, and my life just spiraled out of control. I have two little girls. They're five and two. We wound up homeless. Now we're in a family shelter on 28th street. It's the worst thing any mother can experience, homelessness with your two young kids.
I can't get any job because I have to drop my daughter off and pick her up and the time span doesn't let me. Being homeless, it feels like you've lost your sense of security. It feels like you've lost everything, like there's no hope. I didn't have a family. I felt abandoned, rejected—like I'm not part of society. Or I'm a burden to society. It is unbearable.
One day, the family worker at the shelter we are staying at told me about a jewelry class Gifted Hands had in the shelter. At the time, I was right on the line between suicide and wanting to live. I told the woman I was not in the mood, but I just went anyway. The minute I went, I felt different. I met Dustee, the founder of Gifted Hands, and she just started talking to me. She started to give me hope and one day at a time, I just began to feel I could do this.
By doing the jewelry design with Gifted Hands, it just relaxed me and made me want to do more. I brought my kids with me, and they were playing, and it made me feel like I can do this. It started to inspire me. Then Dustee invited me to church. Instead of sitting home crying and worrying, I went, and it started to give me back life.
I had times where I felt like giving up. To be honest with you, I'm done. I'm going to just give the kids up for adoption, and I'm done. And then my phone rings, and it's Auntie Dustee. And I'm like, God, how did you know that I needed to hear from her? We don't really have anyone here, so the church is like the only family that we have, and God used the church community to save my life.
When I started going to church with Dustee to hear the Word of God, that's what saved me. And it started with God using Gifted Hands and the jewelry class. Through the class, I felt the love, the patience, and the respect that the world doesn't give you when you're homeless. My self esteem was boosted. But even more, Gifted Hands has connected me back with my faith.
It feels like I'm somebody. God made me. No matter where I'm at, I'm still somebody. I'm still a human being made in God's image. And I'm worthy just like anyone else. I love that Gifted Hands teaches self sufficiency, it teaches motivation, love, and dedication.
Now, I'm working on getting my GED. I went through the Potential, Empower & Train program at Gifted Hands, so now I can make and sell my own jewelry. My hope is to get a job and a home for me and my girls. And I'm so grateful to God for this new family I have.