Don't Walk By 2023: 280+ Volunteers Serving 254 New Yorkers in Need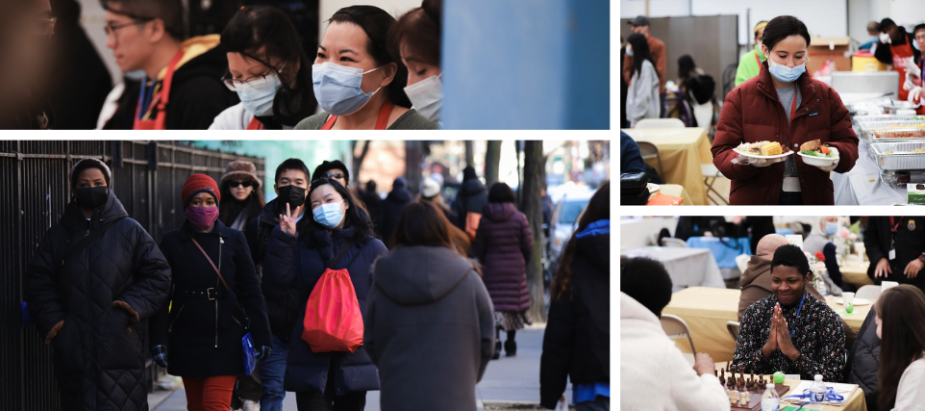 This year, Don't Walk By focused on one Saturday outreach and served lower Manhattan between 46th Street and Battery Park. 
Our goal for one single outreach was to allocate resources better and expand our offerings to reach more guests, especially in an area of New York City that usually has more homeless men and women. One day of outreach also provided an opportunity to unify all churches across the boroughs to gather together for one collective effort. 
Spots Filled Fast
Every year, we work with our church partners to announce Don't Walk By and set volunteer goals. This year, we filled our 345 volunteer spots before our church partners could even announce Don't Walk By widely!
On Saturday, February 18, we had 284 volunteers register to serve our unhoused neighbors. Street teams canvassed their designated streets and engaged with 254 New Yorkers in need. Many neighbors were invited back to our host site, Oversea Chinese Mission Church to receive a hot meal and more resources.
Services Offered
In total, 94 guests stopped by OCM, and all guests were welcomed with warm smiles and hospitality by our volunteers who served food, talked with them, and played games (including chess)!
Guests were also offered various wrap-around services, including access to: medical and health care, legal counsel, connections to overnight shelters (plus Uber rides there), ongoing life care, pet care, and more. Rescue Alliance also distributed backpacks filled with hygiene kits and other essential items.
Looking Ahead
In 2024, during our sixteenth outreach year, we hope to scale back up to 3-4 outreaches so that we can continue serving more neighborhoods in our city!