Coming Together through His Toy Store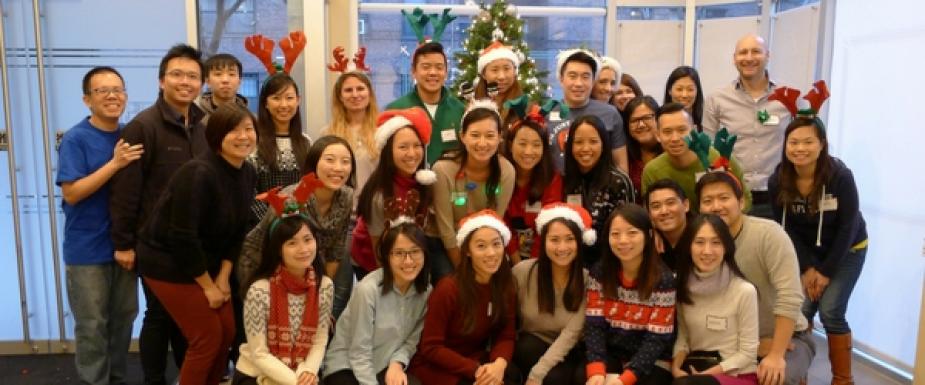 I've been at Redeemer Downtown for four years, and each year, my community group has served at His Toy Store. Serving together as a community has really strengthened the friendships and bonds within our group—and maybe most importantly, it has provided a space for us to deepen and grown in our faith.
There's a beauty in coming together as a community into a space like His Toy Store to serve alongside another community over a common love for what God is doing in our city. Honestly, I have also learned so much about different communities in the city that I didn't even know existed.
For example, the past two years my group served at the His Toy Store location that invites families from Center for All Abilities, an organization that ministers to children with special needs in Chinatown. Seeing firsthand how this organization lives out the gospel really illuminated for me the way God is working in and through communities across the city that I might not have seen before.
Through His Toy Store, I've also been able to witness the way partner organizations (like Center for All Abilities) are able to deepen their relationships with the families they love and serve. The past few years, our store location also had a photo booth—and for some of the families, this is the one time a year they're able to take a portrait together.
It is such a blessing, as a volunteer, to get to be a part of all of that. And, as a bonus, we do it in a fun and festive setting! What could be better?
* * *
If you would like to support His Toy Store, you can visit hfny.org/hts to give today to help us provide toys for 1,960 families with limited financial resources across NYC. All donations must be received by November 27.
* * *

Jack Chen attends Redeemer Downtown and serves as a His Toy Store committee chair.