Announcing: Five New Affiliates!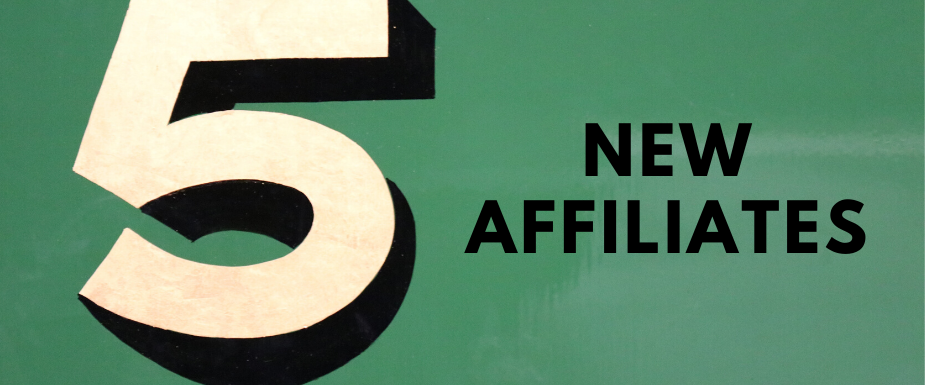 Three years ago, Hope for New York shared a 10-year vision that included the goal of partnering with 30 churches and 90 affiliates by the year 2027.

Every year, we have been making progress on our goal: during fiscal year 2019 (July 1, 2018-June 30, 2019) we added five new affiliates! We also added three church partners. This means, to date, we have a total of 14 church partners and 58 affiliates!

We are so excited to work with our five new affiliates, and we hope you will join us in volunteering with them going forward! Read more about these five incredible organizations.
 
Community Connections for Youth (CCFY)

Community Connections for Youth is a Bronx-based non-profit organization with a mission to empower grassroots faith and neighborhood organizations to develop community-driven alternatives to youth incarceration. CCFY embraces ways to transform youth delinquency by building community capacity for juvenile justice reform. CCFY also provides training and assistance for justice-community partnerships across the country that seek to reduce racial and ethnic disparities.
---
Garden of Hope

Garden of Hope dedicates itself, through the love of God, to serving, caring, and rebuilding the lives of women and children who have been exposed to domestic violence, sexual assault, and human trafficking; specifically, services help the growing Chinese communities in the NYC region. Since being established in 2004, Garden of Hope has effectively provided services for over three thousand Chinese immigrants through crisis intervention, counseling, legal assistance, shelters, job training, children tutoring, and more.
---
Graffiti 2 Community Ministries

Graffiti 2 serves children, teens, adults, and families in the Mott Haven neighborhood of the South Bronx. Through afterschool, summer, workforce development, and community programs, Graffiti 2 meets the physical, mental, emotional, social, and spiritual needs of its neighbors. As Graffiti 2 meets needs, the gospel is shared, faith is grown, and the church is built.
---
New Life Community Development Corporation (New Life CDC)

The New Life Community Development Corporation provides relief, cultivates restoration and models reinvestment among the poor and marginalized in Queens as a demonstration of God's love. Relief is provided through health care and food distribution operations, restoration is achieved through educational programs and anti-poverty initiatives; and change from the inside out happens by reinvesting in projects that benefit the local neighborhood.
---

Youth for Christ serves incarcerated and formerly incarcerated youth by responding to their needs through programs that encourage conversation and build capacity for life success. The organization's strategy is to help the youth develop a way of faith-based living that balances the physical, emotional, mental, and spiritual aspects of life. The goal is to build valued relationships, especially as the youth re-enter their communities, that are sustained by ongoing involvement.
Please join us in praying for our affiliates, especially for effectiveness in their programs, for the people they serve so that the Lord would move powerfully in their lives and give them hope for the future, for wisdom in the organization's leadership and staff. Also, if you would like to volunteer with any HFNY affiliates, we'd love to have your support! Visit our affiliates page to be matched with a life-changing volunteer opportunity.