And the Pitch Night 2021 Winner Is...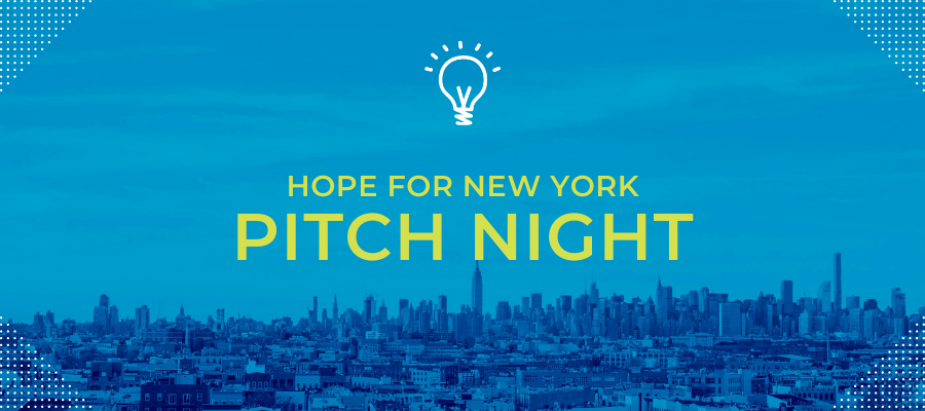 Earlier this month, we held HFNY Pitch Night! Pitch Night is one of our favorite events because it brings a core group of our network together to celebrate the big initiatives that HFNY affiliate partners are planning for the year. This event is also the culmination of the hard work our annual Community Grants Circle (CGC), now in its seventh year, members put into visiting affiliate sites, reading grant applications, and being part of the process in selecting three affiliates for Pitch Night.
One affiliate per designated region (Downtown, East Side, West Side) is chosen to give a presentation ("pitch") that shares how an ongoing or new program/initiative will serve more New Yorkers in need. At the end of the night, all the HFNY supporters (excluding staff and affiliate presenters) in attendance will vote on which affiliate will receive a Community Investment Award! This award is supplemental funding in addition to Direct grants that are given to affiliates in June.
After cancelling both CGC and Pitch Night last year, we resumed it virtually this year between March and June. All affiliate site visits were virtual, in addition to Pitch Night itself. The three affiliates chosen to present this year were: Beacon Christian Community Health Center (Downtown region), Garden of Hope (East Side region), and The Open Door (West Side region). Beacon shared how funding will provide new medical staff and expand holistic healthcare for the underserved Mariner's Harbor community on Staten Island. Garden of Hope shared the ways that female Chinese immigrants are vulnerable to trafficking, assault, and abuse, and how funding would allow them to create new programs in a new space. And The Open Door also shared how extending reach to new immigrants meant funding was needed for a new location in East Harlem.
We were impressed by all three affiliate presentations! At the end, our voters chose Beacon Christian Community Health Center as the winner of the $20,000 Community Investment Award! Both runner-ups also received $10,000 each to fund their programs. If you want to hear and learn more about each affiliate and what they presented, watch the event below!