Addressing the Rise of Anti-Asian Attacks in Our City and Country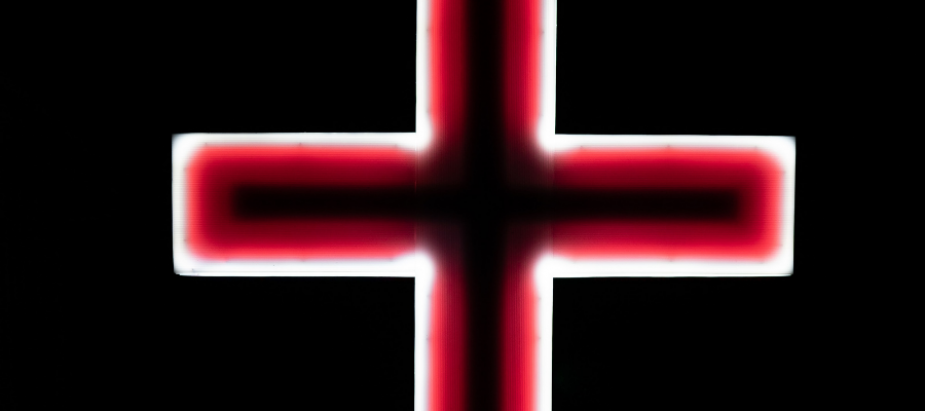 Hope for New York laments all the recent violence against the AAPI community and the eight people recently killed in the Atlanta metro area.

We are devastated by the racial injustices many communities in our city (and our country) are dealing with daily.

Our affiliates serve vulnerable and marginalized communities, including our Asian and Asian-American neighbors. Our hearts are full of sorrow when there is violence against any of our neighbors because of their ethnicity, race, culture, and other perceived differences.

As Christians, we believe in imago dei, that we are all created in God's image and should be treated with dignity.

As an organization, we are still processing all the escalating racial violence from this past year. Please join us in continuing to pray and lament together.
---
Resources
Here are new resources from our network of affiliate and church partners, plus more, to continue processing recent events and developing understanding.
Pray & Lament
Process Grief and Lament in Solidarity with the AAPI Community - Redeemer East Side and Jennifer Chan from Redeemer City to City lead a time of prayer. Jennifer is the Missional Health Director for City to City NYC working to activate people to love and serve the city.
Pray March Act: AAPI Prayer and Lament - Watch a recording of the Pray March Act event, including representatives from Redeemer Downtown, Redeemer East Side, Redeemer City to City.
Grace & Race Lament and Prayer Night - Last year, when a wave of anti-Asian racism began, the Redeemer Grace & Race Ministry held a night of lament. Watch the recording of that event.
Listen & Learn
A Conversation on Asian-Black Racism with Jordan Rice and Abraham Cho - Join Pastors Jordan Rice (Renaissance Church) and Abe Cho (Redeemer East Side) for a frank conversation between two friends about the racial tensions that exist between Black and Asian communities that often goes unaddressed, and how the gospel and the church are uniquely powerful resources for genuine truth, repentance, healing and reconciliation.
National Rally for AAPI Lives and Dignity - Featuring representatives from Exilic Church, Hope Hell's Kitchen, Hope Midtown, Redeemer Downtown, Redeemer City to City, Renaissance Church and more.
Lamentations 5: When There Are No Answers - Pastor Drew Hyun of Hope Midtown shares how suffering in Lamentations connects to our current grief
A Response to Asian-American Racism - Pastor Mike of Hope West Side connects Psalm 137 to the recent rise anti-Asian attacks
Psalm 109: Lamenting and Grieving Racism - Hope Hell's Kitchen cries out for the victims of the Atlanta shooting
Formed for Justice Conference - In 2018, we co-hosted a conference with Redeemer Presbyterian Church that provided many resources around understanding systemic racism, and what God requires from all of us to do justice and love mercy. 
Read & Reflect
What Does the Imago Dei Mean? - Peter Ong reflects on the core Christian belief that God created humans in His image ("Imago Dei"), that every person has worth and dignity as image-bearers of God.
Resources and statements on race, ethnicity and the gospel from our church partners:
How to Fight Racism: Courageous Christianity and the Journey Toward Racial Justice - The newest book by Jemar Tisby, author of The Color of Compromise
Antiracist Resources for Asian American Christians - A compilation of essays, books, films, ministries and more
Serve & Respond
In seeing the imago dei in our neighbors and moving toward racial justice means getting proximate with our neighbors.
We are proud to partner with many affiliates, in all five boroughs, who are addressing areas of injustice that intersect with racial equity. The affiliates that serve marginalized Asian communities include Center for All Abilities, Chinese Christian Herald Crusades, and Garden of Hope.
 View our entire list of affiliates and see how you can get involved in serving.