Addressing Racial Injustice in Our City and Country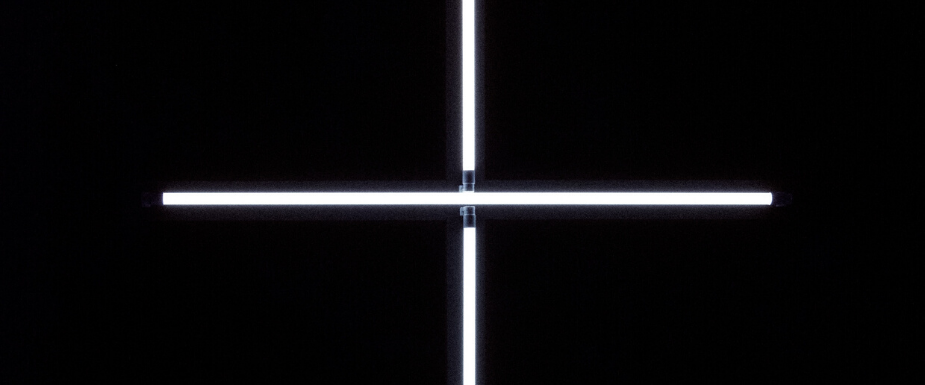 Updated: Tuesday, June 3
Our hearts are heavy as we continue to pray, lament and grieve the recent events surrounding racial injustice and violence in our city and country. We mourn together for the lives of George Floyd, Breonna Taylor, Ahmaud Arbery, and the many more unnamed who have been affected by racial violence, either recently or through the years.

As Christians, we long for the repentance and reconciliation that only Christ can bring—to destroy racial barriers, and the dividing wall of hate, fear, hostility.

We stand with our Black brothers and sisters who experience institutional racism and injustices that daily affect their lives, families and communities. We also acknowledge that, all too often, we are blind to our own lack of awareness, prejudices and bias and thereby complicit in perpetuating this racism that is pervasive in our country.

As an organization, we long for justice across our city, and we are committed to doing justice by bringing renewal and restoration to our communities through our non-profit partners. Our vision is to see a city where all people experience social, economic and spiritual well-being through the demonstration of Christ's love.

We will still work toward the flourishing of our city, and we believe this is possible only through our God, who grieves with us but also gives us sustained hope. Join us as we also continue to pray, lament, repent and work toward justice and reconciliation for our city and country.
---
Resources
Here are some resources from our network of partners and past conferences, network talks, and trainings from to help you continue processing recent events.
Pray & Lament
Redeemer's Grace & Race Lament and Prayer Night - Watch the Grace & Race ministry's night of prayer, psalms, and songs of lament. You can also read the Grace & Race statement.
How to Lament - Understand how to reflect on the ways we can lament during dark times of injustice.
Prayer of Lament for Racial Injustice - Alex Moody, Volunteer Team Leader at The Father's Heart, shares his prayer.
Prayer Guide for Our Justice System - Guided prayer for understanding grace, justice and mercy. 
Listen & Learn
Formed for Justice Conference - In 2018, we co-hosted a conference with Redeemer Presbyterian Church that provided many resources around understanding systemic racism, and what God requires from all of us to do justice and love mercy. 
What We Learned From Bryan Stevenson - In 2016, we partnered with Redeemer Presbyterian Church to welcome Bryan Stevenson, author of Just Mercy (recently adapted into a film) and founder of the Equal Justice Initiative, to share about race, reconciliation, mass incarceration, systemic injustice, and the church.  
Redeemer's Grace & Race Conversations - Watch videos from past events about why race matters and racial reconciliation.
Read & Reflect
Pray March Act Protest: What I Saw, Heard, Prayed For - Alex Moody, Volunteer Team Leader at The Father's Heart, shares what he experienced at the Tuesday, June 2 protest.
Unmasking Racism, Starting With Me - Pastor Gene Joo of Exilic shares his experience with racism through the years. Read the Exilic Voices collection.
6 Books on Justice - Here's a list of books by authors who were a part of the Formed for Justice conference.
Focusing on Race in America - Recommended articles and podcasts to help you go deeper in reflecting on race.
A House on Beekman Recommendations - Our affiliate, which serves Bronx families, shares conversations and books to reflect on together. Plus, watch a video from Derek Smith, Executive Director. 
Redeemer City to City - Redeemer's ministry in church planting shares their own resources for understanding racial injustice.
Resources for Racial Justice Formation - A comprehensive list of articles, talks, movies, books (for adults, teens, and children), put together by Peter Ong, our previous Director of Church Partnerships, for Living Faith Community Church. 
Tim Keller on Racism - (Part 1) The Bible and Race | (Part 2) The Sin of Racism
Becoming Anti-Racist: The Journey Inward - Jordan Rice, lead pastor of Renaissance Church, put together this guide to help you reflect on "how racism was nurtured and formed." 
Serve & Respond
Doing justice necessitates getting proximate to brokenness, suffering, and oppression. We are proud to partner with affiliates throughout New York City who are addressing areas of injustice that intersect with racial equity, including education, housing, mass incarceration, and the legal system. You can view our entire list of affiliates and see how you can get involved with their work here.