The Biography of God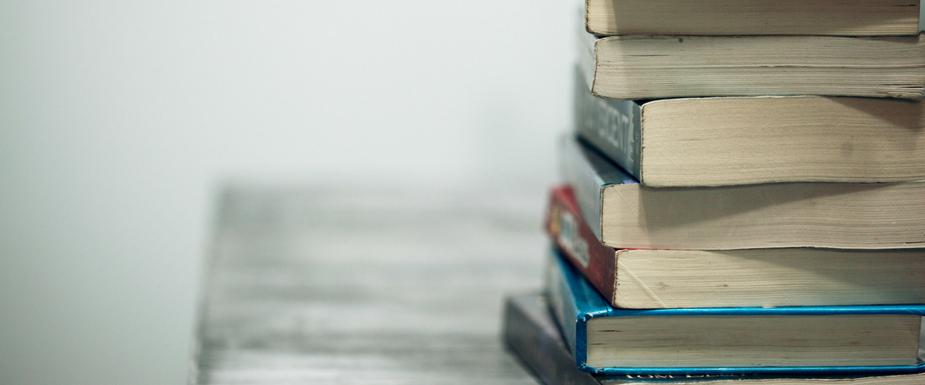 At the end of third grade, my youngest son, Noah, had to do a presentation on a "famous person." To my surprise, he chose me as his subject. He did his online research and found several posts about me. He interviewed me and asked some very important questions like, "What is your favorite food?" and "Who is your hero?" and "What do you do at work?" I answered them like I was on a late night talk show with interjections of gravitas and humor.
Then he showed me his presentation, aptly titled, "The Biography of Peter Ong." What struck me was how intently he had listened to my answers and how he had been able to truly represent who I am. He wrote about my work with the poor and advocating for them to local churches. He wrote that my work at Hope for New York is non-profit work "because money is not the most important thing, but Jesus' love for those who are forgotten is." But what was most telling was how he remembered the stories I had shared with him about being a poor, immigrant child. He remembered that my mom was a garment worker and my father was a steel worker. As I read his presentation, I realized how much attention he paid to the stories I had shared with him in the very ordinary moments of our days.
I took a moment and considered what it would be like if we were to write a biography of God. How would we present God?
In scripture, God is often described as a defender of the most vulnerable. As Tim Keller points out in Generous Justice, "Realize then, how significant it is that the Biblical writers introduce God as a 'father to fatherless, a defender of the widows' (Psalm 68:4-5). This is one of the main things he does in the world. He identifies with the powerless, he takes up their cause."
We all yearn for this kind of sovereign hero. We look around and see so much brokenness that it causes us to question if God cares. As C.S. Lewis points out, "My argument against God was that the universe seemed so cruel and unjust. But how had I got this idea of just and unjust? A man does not call a line crooked unless he has some idea of a straight line. What was I comparing this universe with when I called it unjust?"
The writer of Ecclesiastes affirms us by writing, "Consider the work of God: who can make straight what he has made crooked? In the day of prosperity be joyful, and in the day of adversity consider: God has made the one as well as the other, so that man may not find out anything that will be after him."
I know that the answers to these questions are not easy, but we are exhorted to move forward as the body of Christ to minister in the likeness of God.
This Sunday, individuals and groups will be sharing their testimonies at some of our partner churches as part of HFNY Sunday. These are people who express the reality of God's character toward the poor and marginalized. I have been struck by each of these testimonies and the profound sense of transformation and insight that has come about through serving.
One of the testimonies includes these words: "We would have burned out long ago if we had served in our own strength, rather than relying on the church body to love these children well. United in our efforts to be His hands and feet, we seek advice from each other on how to address behavioral changes, how to make the Bible more 'approachable' for five year olds, and we encourage one another to deepen our personal relationships with God. God is truly showing us that the fundamental element to unconditionally loving others is to understand how He first loved us and to rely on His body to serve together."
It is my prayer that we would all, as the Body of Christ, grow together to express this unique and important aspect of the "Biography of God."