How to Access the Event Today
1. Log into Hopin with your email and password. Before 9 a.m., go to Hopin.com > LOG IN. Enter the Reception area. View the slideshow there!
2. Hopin will also send a reminder email ONE hour before the event. Forget to log into Hopin? Look for a "From Hopin" email with the link to enter the event.
3. Check out these short tutorials before the event. 
4. Use a desktop/laptop computer and Chrome or Firefox browsers. 
For the best experience, don't use a mobile device and/or other browsers.
5. Having trouble? Refresh your browser. 
If you log in early and nothing happens at 9 a.m., refresh your browser. Use the left-hand navigation bar in Hopin to go between event segments, or look in the event chat for directions! 
If you still have issues, email: info@hfny.org
---
Update (Monday, February 1): After postponing our in-person Summit last year, we have rescheduled it as a virtual event for Saturday, March 20, from 9:00 am to 12:15 pm.
Because of COVID-19, there are other changes to this event, including different speakers and fewer breakout sessions. See registration info below.
---
About Come Together 2021: Virtual Homelessness Summit 
Image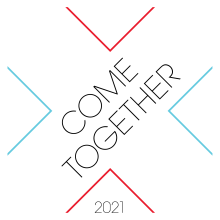 Want to connect better with our neighbors living on the street?
You're invited to Come Together 2021: Virtual Homelessness Summit, a special one-day event hosted by the Rescue Alliance, a collaboration of faith-based organizations working together to restore the well-being of New Yorkers experiencing homelessness.
Hear from a main panel of speakers who have experience with and knowledge of homelessness, and then attend short breakout sessions on specific topics. The purpose of the Summit is to:
educate you on the realities vs. myths of homelessness
equip you with helpful tools and resources to be a part of city renewal
engage you in connecting better with our homeless neighbors
If you have volunteered with Don't Walk By or any HFNY affiliates who directly support our neighbors in need, this event is a good way for you to go deeper toward understanding specific daily struggles. 
---
How to Register
If you registered last year, we have sent separate reminders to confirm your attendance. Didn't receive a reminder? Email us: info@hfny.org
Want to sign up and attend this year? Tickets are $15
---
About Our Speaker Panel
Emcee: James Winans | CEO, The Bowery Mission
Lead Facilitator: Josiah Haken | Chief Program Officer, New York City Relief
Josiah Haken will lead a main panel interviewing friends who have personal experiences with homelessness. With sensitivity, Haken will ask Detra Thomas and Wayne Batchelor to share their stories, to help us understand the effects of homelessness.
Breakout Sessions: More Details
The Intersection of Mental Health and Homelessness (panel)
Lead Facilitator: Richard Vernon | Deputy Director for Partnerships, Emergency Services, The Salvation Army
Mental health issues are among the complex and overlapping forces that put, and keep, our neighbors on the street. Life on the street exacerbates mental health issues even in people who were emotionally stable before they became homeless. This breakout session is an opportunity for us to deepen our compassion through understanding. Join a panel of experts in a lively environment to learn more about how even simple, chronic fatigue affects mental health, decision making, and the ability to trust.
Understanding the Paths Out of Homelessness (panel)
Lead Facilitator: Cheryl Mitchell | Chief Program Officer, The Bowery Mission
Because the factors that lead to homelessness are many, complex and overlapping, the paths to recovery and independent living must be equally responsive and diverse — and collaboration is essential. In this workshop, hear from a unique panel of NYC care providers who will discuss the opportunities for care, the barriers, and the hopeful outcomes that can come from collaboration.
I Want to Help But Don't Know How
Lead Facilitator: Josiah Haken | Chief Program Officer, New York City Relief
Many New Yorkers have the same basic questions, such as: What do I do when I see someone on the street? Is it safe to approach them? Should I call 311? Do I give them money for food or will that cause more problems? I want to help them, but what are the best ways to do so? In this workshop, we'll talk about how to engage our friends in safe, meaningful ways that respect the dignity of all parties involved. 

Volunteer Engagement: Going Deeper with Homeless Neighbors (panel)
Lead Facilitator: Laura Rogers | Manager of Volunteer Programs, Hope for New York
Are there ways that followers of Christ can engage in a more deep and lasting way of renewal that moves beyond the first service opportunity?  This session is intended for lay people interested in actively engaging with homelessness. We will outline practical ways you, your small group, and your church can engage more substantially with our neighbors experiencing homelessness and poverty. We will address both the challenges and the opportunities that Christians encounter as they grow toward a lifestyle of service.
What Can Your Church Do? (panel)Lead Facilitator: 
Chelsea Horvath | Director of Community Ministries,
All Angels' Church
This session is intended for church leaders and congregations interested in actively engaging with the problem of homelessness. It will explore different ways of engagement, while considering the unique challenges and benefits of the call to action. This workshop asks, how are our churches being called to be present in the crisis, and how do we take steps towards answering that call?
Women & Homelessness
Lead Facilitators: 

According to NYC Comptroller Scott Stringer, domestic violence accounted for more than 40% of the family population entering Department of Homelessness Services (DHS) shelters in Fiscal Year 2018, by far the single largest cause of homelessness for those entering DHS shelters. This carries significant implications for women, children and families. Join a dialogue between two key organizations that provide direct care and support to women who are experiencing homelessness or are vulnerable to homelessness due to domestic violence. During this session, participants will learn more about the causes of homelessness among women and ways in which volunteers can participate in both recovery and prevention for women, children and families in crisis.
---
Rescue Alliance organizations include:
Image