Working in the Heart of Times Square
After two years of working remotely, the Hope for New York team returned to an office! 
Like most companies, no one on staff imagined that March 9, 2020 would be the start of meeting and gathering in a virtual space. On March 8, 2022, we returned to a new physical space at 1500 Broadway, just a few blocks south from our old office.
Also, like everyone in the world, our team learned to pivot, reimagine, and adapt to many changes and challenges. In our new office, with views of Broadway theaters and the New Year's Eve crystal ball, we now share space with two church partners: Redeemer Downtown and Redeemer Lincoln Square.
We even have a special connection to our new office, which we once rented from Philanthropy New York for one of our Community Grants Circle events. Since moving into the new space, we've held our CGC Kick-Off Meeting in person (coming full circle), had a joint ministry-church partner lunch, and invited Board members and affiliate partners for meetings and prayers. 
Image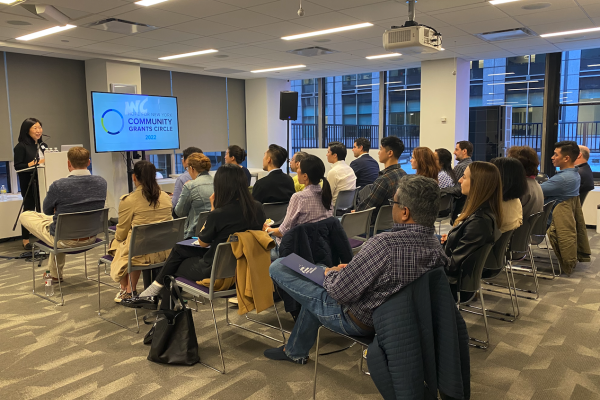 We're thankful to continue building community in Times Square, the beating heart of Manhattan—and we can't wait to continue growing our movement of mercy and justice!
Image