When Waiting on the Lord Isn't What You Want But Need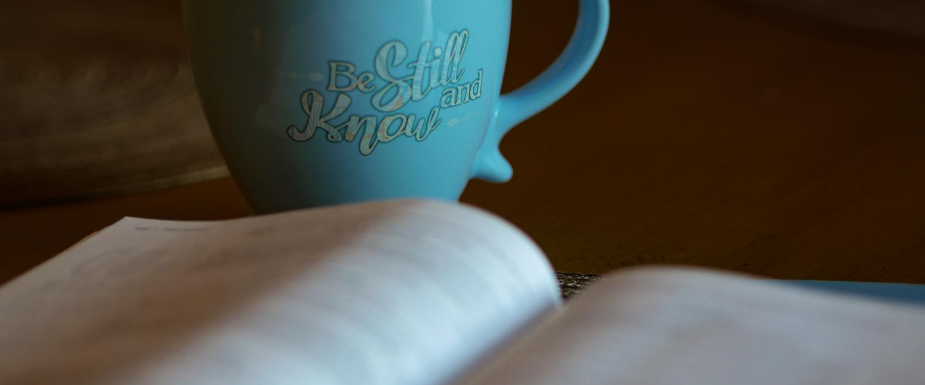 Recently, I received an email from my alma mater that included these words:

"We would love to hear from you! [We] will be producing a digital magazine which includes information about our alumni. The Class Notes section will include key milestones from alumni, including births, marriages, job changes/promotions… Not only would we love to hear from you, but we know that many of your classmates would love to know what is going on!"

I am certain that my news updates would make my classmates shift uncomfortably in their cozy reading chairs. Following the delayed diagnosis of my father's advanced pancreatic cancer in early December, his swift decline, and his death five weeks later, I left the life I'd been building in New York City for eight years to move home with my mom, who has been living with mild symptoms of Multiple Sclerosis for the past three years.

I am single, living with my widowed mother, driving her to work, buying groceries and cooking, and doing a few odd jobs here and there in my free time. I don't have much else to show for the past eight months other than a smattering of blog posts on grief.

At this point, I have far more questions than answers, more unfulfilled desires than answered petitions, and no clear direction forward, at least in a way that would be acceptable to our performance-obsessed culture.

Maybe you can relate. In the past few months, since the beginning of the pandemic, or maybe for a different reason, you might have experienced loss and suffering that you never imagined possible. You might still be in the thick of it, wondering when it will end, wondering where you'll go from here.

I'm not sure there are ever any simple, easy answers. But I think I can offer some experiential wisdom that might lead to moments of peace. In this ongoing time of uncertainty and difficulty, the best thing you can do is wait on the Lord.

While I can't tell you exactly how you need to do that, I can tell you a little bit about how I've been doing it myself. I've spent a lot of time sitting in the quiet. I've spent hours reading scripture and supplemental spiritual books. I've filled three journals. I've gone on walks, sometimes with a podcast and sometimes in silence, so that I can tell God how I've been feeling, what hurts, what I'm afraid of, and what I want. And I try to listen to His Voice in response. My New York pastor, John Starke, of Apostles Uptown, released a book in February called The Possibility of Prayer. I've found his book, as well as a series of interviews he conducted this summer on Intimacy with Jesus, to be profoundly helpful in developing my discipline of waiting.

Another practice I've been working on is not jumping right into the first opportunity that comes my way. I have not been the best at this. I've made several mistakes, taking on more than I can handle, or pursuing the job that looks best on paper. When these doors seemed to be opening to me, I felt something holding me back. I paid attention to my misgivings and prayed over them. And sure enough, when I gave myself time and space, God would clearly reveal that he had other plans for me, if I would continue to be patient and notice the small ways He was taking care of my needs and desires.

The last waiting lesson I've been learning, even in the past two weeks, is to be faithful with the small life I've been given, right here, right now. I've always been a big dreamer—and what New Yorker isn't? I've spent an inordinate amount of time dreaming about what could be in my future. And now that I've been living in my hometown for almost nine months, I'm already raring to go. I want to move onward and upward as quickly as possible. I want milestones to share with my alma mater that say, "Look at me! I am impressive! I am worthy! I have overcome huge obstacles! I am making a difference in the world!"

Perhaps the most important difference we can make in the world is being faithful to what God has put in front of us—what he has called us to, for this very moment. It might not be what we'd planned or hoped or dreamed. But it will be good, meaningful work.

Maybe you, like me, have a family member to care for, to put their needs ahead of yours. My world right now is the little two bedroom condo I share with my mom, down the road from the church in which I was baptized as an infant. My world is quiet, slow coffee in the next room over from mom. It's driving her to work in the morning and picking her up when she's ready to come home. It's waiting in line outside of Trader Joe's in the heat, in a mask, to buy groceries and cook dinner for her. We eat together and cry together and laugh together. We FaceTime my brother and make sure we've filled out his college forms, doing things that my dad used to be in charge of. We sit on the porch at the end of the day, sipping wine, watching the sunset, listening to the cicadas in the late summer humidity. We watch an episode of BBC and go to bed. We wake up in the morning and do it again.

And especially in this new COVID-lockdown world, as people struggle to make ends meet and provide for their families, there is still good work to do in the community. For me, this past spring, that was dropping off groceries, once or twice a week, to struggling families in lower income neighborhoods, through a pop-up pantry that two women at my church started. This was one of the first things that brought me out of quarantine, self-centered mode in May. But, if you can't give time, you may still have resources to give to food pantries or homeless shelters.

As the days and months of this new life have passed, God has surprised both me and my mom. He's met us in our pain and need as we read scripture and pray in the mornings. He's provided for us in ways we couldn't have prayed for because the answers weren't even on our horizons of possibility. He's given us little joys, ways to serve, and gifts that remind us he still sees and cares for our personal longings.

Our Lord has been working for us in the waiting. The waiting isn't over, but I'm finding that the longer I've practiced waiting—the more time I've spent seeking the face of Jesus, the more time that I take making big decisions, and the more time that I practice faithfulness in the responsibilities he's given to me—the more endurance I have. I hope that you, even if you're in a life circumstance you would never have chosen, will find peace and a deeper joy as you wait. Whether it takes months or years for your desires to be fulfilled, or if they never come to pass, God is still there with you. He still loves you and wants you to find your purpose, and your milestones, in His calling to love and serve others.
Heather Noelle Cate is a congregant of Apostles Uptown and a HFNY volunteer. Read more from Heather at heathernoellecate.wordpress.com