Prayer of Lament for Racial Injustice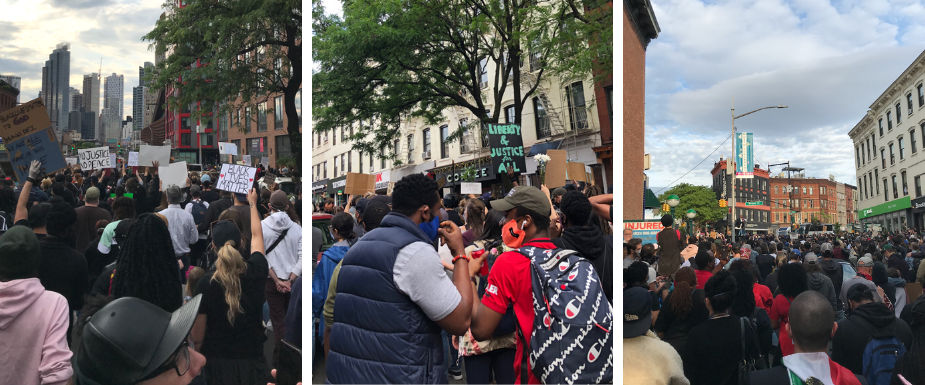 Note: We asked a Hope for New York volunteer to share his personal experience attending the Pray March Act protest on Tuesday, June 2, and to share a prayer for our country to recognize and work toward resolving racial injustice.
Father God, who is in heaven.
Holy be your name in New York City.
At a time when the brokenness and sinfulness of this world is ever apparent,
We call out to you, Lord.
We cry out as we think about the lives of Ahmuad Arbery, Breonna Taylor, David Dorn, George Floyd and countless others,
and the unjust manner life was taken from them.
There's sorrow, grief, anger, fear, frustration, and other emotions that leaves us asking, "How long, O Lord?"
But God, I thank you that we can come to you in these times and lay our lament at your feet.

I especially want to lift up a prayer for those who have been convicted in their hearts to no longer stay silent about the evil we see around us. And God, I thank you for the Gospel-framework you have given us to be able to effectually engage our leaders to demand righteous changes. I've seen the body of Christ this past week come together to not only protest but to also declare the good news of the gospel, and I thank you for that. I pray, Lord, that we will continue to seek you in prayer and wisdom even as we seek change. Like in the parable of the persistent widow in Luke 18, allow us to always pray and not lose heart.

I pray on behalf of New York City and the unrest that has been witnessed this past week. I ask you, Lord God, for peace in a city that is hurting. I continue to pray for those who march boldly in protest, and I ask that you restrain the hearts of those who have ill intent, who don't want to see justice but lawlessness and chaos.

I pray for the church, the body of Christ. Allow us to be the salt and light you have called us to be. I ask that your Holy Spirit lead and guide us in wisdom that bring glory to your name as we seek the welfare of the city.

And Lord, we pray that justice will roll down like a river and righteousness like an ever-flowing stream in this world, especially here in the yet-to-be-United States of America.

I pray this prayer in the name of Christ Jesus.

Amen.
Alex Moody is a Volunteer Team Leader at The Father's Heart.