Meet Our #TeamHFNY Marathon Runners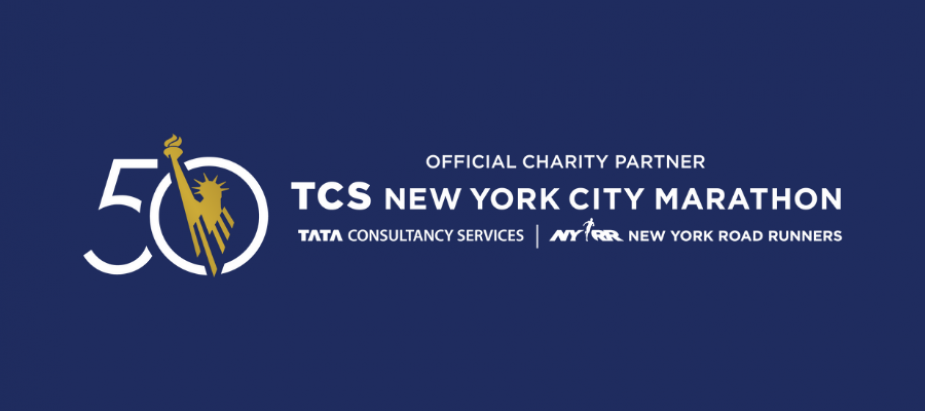 We are so excited that 15 #TeamHFNY runners are repping us at the 2021 TCS New York City Marathon! For all our runners, Sunday, November 7 will be the culmination of a long year of training together or solo, and tracking their miles in Strava.
Together, #TeamHFNY will also be raising $75,000 to rebuild and stabilize our affiliates during the pandemic. So far, the Team has raised over $66,000!
Get to know some of our runners below!
Paul Gross
Image
"By running with the Hope for New York team, I hope to help highlight the great work that HFNY does to help vulnerable New Yorkers."
Because the pandemic has exacerbated inequality, dislocation, homelessness, food insecurity, and mental health stress, Paul believes there is no better time to raise awareness of the great needs in our city.
Matthew Hoskinson
Image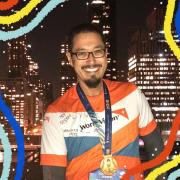 "It is a thrill for me to raise money to support HFNY as they minister the mercy of Christ to our great city!"
As the biracial son of blue-collar parents from Detroit, Matthew is also an ordained minister, a certified coach, a songwriter, and a marathon runner. Along with his wife Kimberly and five children, they live in midtown Manhattan with their cat, Tux. For Matthew, no organization does more to engage the church with the real and diverse needs of people around the city than Hope for New York.
Melody Leong
Image
"Thinking about the incredible work of Hope for New York energizes me through each dreaded training mile, and running through the boroughs will be a unique way to experience the greatness of the city."
Melody never imagined calling New York City her home. As a child of a Navy man, Melody and her family bounced from San Diego to Virginia Beach to Jacksonville, before returning to San Diego at the age of 5 where she remained until college. Melody then met her now-husband Julian on a hip-hop dance team at University of CA Irvine, where they bonded over their love for board games. In 2012, she and Julian made the big move to the Big Apple, where they currently live in Park Slope with their daughter Evangeline and son Asher. Melody is now a Board Certified Assistant Behavior Analyst who provides behavioral therapy to children and adolescents with autism.
Though she misses easy access to In-n-Out, she has developed a deep love and commitment for NYC. Running a full marathon has always been a distant dream, but running a full marathon on behalf of neighbors in need across the greatest city in the world adds meaning to the ambition.
Wil Nagengast
Image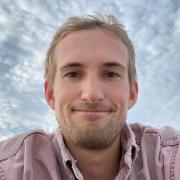 "I am running because I love this city. I know there are fellow New Yorkers that deserve more medical care, food, and opportunity."
Wil is thankful that HFNY and its affiliates exist to empower New Yorkers to serve their communities and care for the marginalized.
Elyssa Ngai
Image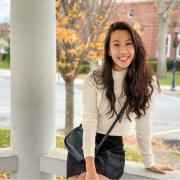 "Since returning to the city, I found myself blessed with fruitful conversations with friends who partner closely with HFNY and its affiliates."
During the pandemic, Elyssa experienced strong tugs at her heart to aid the communities that were even more deeply impacted and burdened—the hurting, the neglected, and the voiceless. After coming out of social isolation, she craved community and was often reminded of the many NYRR runs she participated in with her past community. When Elyssa learned about the opportunity to serve HFNY affiliates through the marathon, she felt strongly called to run and was honored to partner with and represent an organization whose mission she fully supports!
Elyssa lived in several cities (Boston, Hong Kong) before returning to New York City, where it will always be home. She currently resides in Brooklyn, attends Redeemer Downtown, and works as a product manager within financial services. A few of her favorite city activities include checking out new eateries, hunting for the best speakeasies, and running along the East River.
Sandi Taylor
Image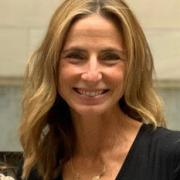 "God was so kind to provide an opportunity to run, and I consider it a privilege to do so in service to my NYC neighbors who are in need, particularly after a difficult pandemic year."
Sandi is a mental health counselor to adolescent girls and young adult women in private practice who was also a former staff member of Redeemer Counseling Services. She attends Redeemer West Side along with her husband, Bill, who's an attorney, and their three teenage daughters.
As a life-long runner who turned 50 this year, she always wanted to run her last New York City marathon during this milestone birthday year. At first, the pandemic seemed to squash the hope of qualifying for the marathon, until a friend sent an email about the HFNY opportunity and she jumped at it. As a long-time supporter of HFNY, Sandi also serves on the board of a HFNY affiliate, A House on Beekman, so it was a no-brainer to run the marathon!
Carla Ward
Image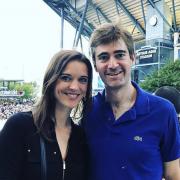 "Inspired by HFNY, I hope to extend mercy and justice to my current city through my work as a civil rights lawyer."
Carla Ward was greatly impacted by HFNY and its work while living in New York City and attending Redeemer. She now lives in Birmingham, Alabama with her husband, JB, and two young boys, but she still has family living in NYC, so she frequently returns to visit.
Stay tuned for more #TeamHFNY profiles!