The Fulfillment I Had Been Craving: Justice's Story of Hope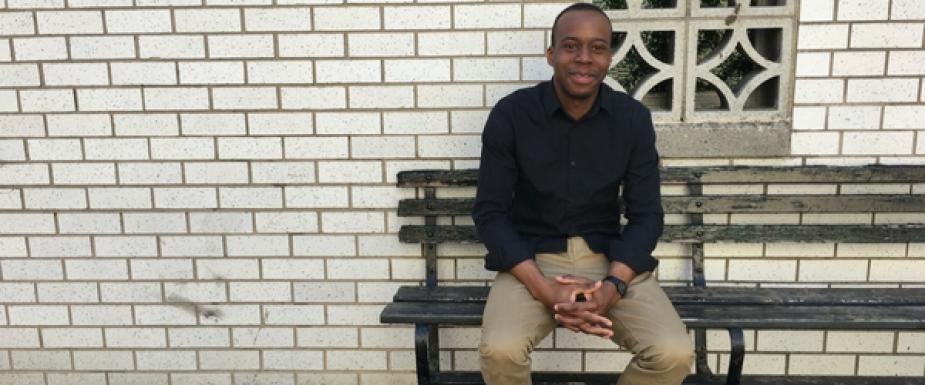 Justice Reyes is the development coordinator at Brooklyn Teen Challenge—a Hope for New York affiliate that provides a residential faith-based recovery program for men and women with life-controlling issues.
Below, Justice shares his story of how God worked through the program at Brooklyn Teen Challenge to reveal the meaning and purpose God has for his life.
I grew up with my mom and dad in the Bronx. My dad is an immigrant from Honduras. When I was young, we were a pretty normal family. But slowly my parents started to drift apart. They would have more fights, and when I was seven years old, I moved with my younger brother to Honduras for a year.
By the time we got back to the States, I had another little brother who had been born while we were gone. My parents had also gotten divorced in that time. I moved with my dad to White Plains while my two younger brothers stayed with my mom.
Growing up without my mom was different, because she was the nurturing one. My dad was the type to work a lot, so I grew up with a lot of babysitters and other people watching me. Then, in middle school, I started drinking and using drugs. A neighbor I rode the bus to school with was already drinking. One day he asked me if I wanted a drink or if I wanted to smoke weed.
That started my obsession with the party lifestyle. It got to a point where I was drinking seven days a week, and, for many years, I thought that's what life was about. My highest aspiration was to become a club promoter. I thought that's what people did for fulfillment. I really had no goals beyond that. Really, I was trying to escape reality, but the partying never fulfilled me. I always wanted more.
Then, one day, I got into a car accident. My friend was drinking and driving and we smashed into a pole. I remember my mom coming the next morning to the hospital and telling me, "Justice, you need to get help." I felt so terrible. She was right. That was the breaking point.
My mom had heard about Brooklyn Teen Challenge, a faith-based addiction recovery program, from someone at her church. She suggested I go, so I went there voluntarily when I was 18 years old. I walked out almost immediately. I didn't feel like it was for me. I knew that I had a home I could go back to, and I could leave, because I was there by choice.
But something brought me back very shortly after. I felt like I needed to stick it out. And the day I came back, I remember a man asking me if I knew Jesus. I didn't, but during the church service that day, they invited people to come up and accept Christ as their Savior, and I did.
The change wasn't immediate, and the process was difficult. I still had my issues when I first got there. And it wasn't until about seven months later that I really started gaining a relationship with Christ and understanding the Bible more. But when I started developing that relationship with Him, Christ allowed me to confront the real issues in my life with my family and myself. I started to more fully understand that this man, Jesus, is what I'd really been searching for all along. That He was the fulfillment I had been craving.
And He has changed my life. He's shown me that walking with Him means that life will have ups and downs, but I can still trust Christ. He has given my life meaning and purpose far beyond what drinking or partying or using had. God really used the program at Teen Challenge to reveal those things, and Himself, to me. Teen Challenge built an environment where I was able to grow and flourish and come to truly know Christ. One thing that really shaped my life was memorizing scripture—having God's truth constantly in my mind really helped me. It felt like a real solution.
In 2012, I graduated Teen Challenge and moved to Florida to study pre-law. I was working for a law firm last year when I felt God telling me to contact Teen Challenge to see what positions they had available. They had one position open: development coordinator. So I took it.
I had this desire to go back to the place that God used to help me get to where I am today—following Christ and seeking His will for my life. And today, because of Christ, I know that whether I'm sweeping the floor or speaking to millions of people, there's meaning there. And it's all because of Him.