Fiscal Year 2021: Reimagining a Year of Recovery and Stabilization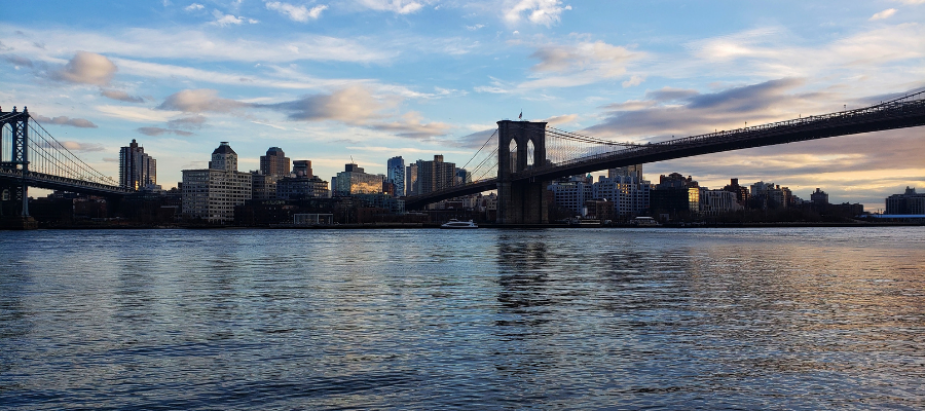 As we reflect on this past fiscal year (July 1, 2020 - June 30, 2021), it's clear how much we reimagined our work (from events to campaigns to programs) alongside our affiliate partners. In addition, our supporters generously increased their giving, allowing us to increase grant funding to our affiliates. Here are the five biggest milestones of this past year:
Increasing Our FY21 Grants
Generous supporters helped us increase our grantmaking to match the growing needs of our affiliate partners. We recommended our highest-ever Direct grant amount of $2.4 million, a 16% increase from the previous year. We also provided $481,000 in Recovery and Stabilization grant funding, which includes the His Toy Store Reimagined holiday fund. In total, we distributed more than $3.2 million in grants!
This year, our affiliates projected a 130% increase in the clients they will serve, and nearly 70% of our affiliates indicated that their expenses outpaced their annual revenue.
Increasing Our Virtual Volunteer Opportunities
Maintaining volunteers during pandemic continues to have its challenges, but many (including Team Leaders) are still serving even as needs have increased. Several affiliates continued their food and pantry services during the pandemic while other affiliates found ways to engage volunteers virtually. In fiscal year 2021, we increased both volunteers mobilized (1,908% - 2,000 compared to 167) and virtual volunteer opportunities (444%). 
Reimagining Our Biggest Events, Campaigns, and Outreaches
Both our Fall and Spring Benefits went virtual, with panels of guests focused on the topics of biblical mercy and justice and reimagining work. His Toy Store Reimagined became a holiday fund that gave more affiliates a chance to participate; affiliates were able to provide food, basic needs, and toys to more than 42K New Yorkers in need! Together, with Rescue Alliance, the Pandemic Don't Walk By (P-DWB) winter outreach allowed us to reduce volunteers without sacrificing how we served close to 700 homeless neighbors on the street; we also held our first Virtual Homelessness Summit to encourage more learning.
During the spring, we also launched a new fitness and fundraising campaign called the Miles of Hope Challenge. Supporters ran, biked, and/or walked between affiliate sites in our city while also fundraising to sustain affiliate programs. Plus, we also resumed our Community Grants Circle, holding virtual affiliate site visits and Virtual Pitch Night so more affiliates had a chance to get additional funding.
Reimagining Our Capacity Building Programs
Caring for our affiliate partners was crucial throughout the pandemic. We launched Virtual Learning Labs and smaller cohort-based workshops, and we strengthened affiliates through Executive Coaching and Executive Leadership Circles that focused on organizational strategy, Board development, and fundraising. For the first time this year, we awarded our first grant for evaluating and supporting an organization through the lens of racial justice and diversity. We also provided different capacity building grants to 118 total affiliate staff members to attend tailored programs.
Increasing Our Collaborative Networks
This year, we leaned into the newer addition to our model by distributing more Collaboration grants. These grants allowed our affiliates to collaborate together on new programs and initiatives. Here are collaborations:
Center for All Abilities and Garden of Hope - A program using the creative arts (music and art therapy) connected neurodiverse teens with teens who have undergone trauma, to develop skills in coping, self-esteem, self-expression, and social development.
Prison Fellowship and Young Life NYC - Participants and families were engaged in a year-round mentoring program. Two projected in-person sports clinics scheduled for Spring 2021 were postponed until city restrictions for large group gatherings are lifted and they can fully implement their programming timelines. 
Urban Hope and Beacon Christian Community Health Center - Beacon has provided COVID-19 vaccines to the elderly living in New York City Housing Authority (NYCHA) communities on Staten Island. 
Urban Hope and Youth for Christ - Through sports games and mentorship, young people on the North Shore of Staten Island formed friendships and also learned about the love of Christ.
Thrive Collective - A Thrive Collective partnership with the NYC Office of the Mayor and New York Chinese Alliance Church led to unveiling the "Spread Love, Stop Asian Hate" mural on the Lower East Side.
We're so thankful for your contributions this year in praying, serving, and giving. Please continue to come alongside us and our affiliates during the Rebuilding phase of our new fiscal year!