Fasting Bridges Us with Community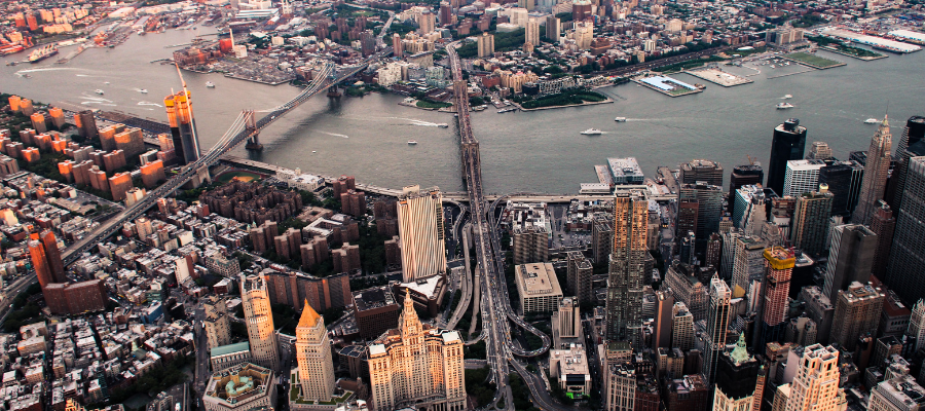 As part of our 40 Days of Hope Lenten calendar, we asked various supporters in our network to share reflections on why they pray, serve, or give. Read more at: www.hfny.org/lent
---
Is not this the kind of fasting I have chosen:
to loose the chains of injustice
and untie the cords of the yoke,
to set the oppressed free
and break every yoke?
Is it not to share your food with the hungry
and to provide the poor wanderer with shelter—
when you see the naked, to clothe them,
and not to turn away from your own flesh and blood?
Then your light will break forth like the dawn,
and your healing will quickly appear;
then your righteousness will go before you,
and the glory of the Lord will be your rear guard.
Then you will call, and the Lord will answer;
you will cry for help, and he will say: Here am I.
— Isaiah 58:6-9

I am by no means an expert on fasting; I've but scratched the surface of something holy and significant. It's biblical, closely linked with prayer, and has a multitude of purposes: pleading before God (Esther 4:16), mourning after loss (2 Samuel 1:12), preparing for ministry (Acts 13:2), worshiping (Luke 2:37), repenting (Joel 2:12-13), and healing (Matthew 17:21). The tradition of fasting during Lent, of course, is tied to Jesus' period of fasting for 40 days in the wilderness and his subsequent temptation on the mountain.

For myself, it took years of prodding from a close Christian brother before I finally joined him in a regular rhythm of fasting for 24 hours once a week. And then it only took a few short weeks before I stopped. As much as I wanted to continue, I found I was fasting more out of duty and fellowship than out of a sense of calling and connection with God. In that first failed attempt at fasting I learned and confirmed two important things: (1) the decision to fast and keep fasting must be fed and nurtured by God, and (2) it's difficult.
Fasting as a Calling and Connection

This past summer I again felt the call to begin the rhythm of fasting once a week. I leaned into it with excitement, looking forward to some special bonding time with God, wondering what he would uncover. Each week brought something new to focus on, although at first it tended to be less lofty and spiritual than I'd hoped. I became aware of my irritability, weakness, depression, and self-righteousness. I experienced an inability to focus and be productive, and a feeling of being "other." However, I also realized that fasting helped temper my appetite when I ate—I didn't need as much—and it increased my appreciation for food: eating was a gift. But something's missing if my fasting leads me only to experience the physical pangs of hunger and feel grateful for food. Just going on a diet can achieve that. There must be a deeper significance we're meant to uncover while fasting, praying and meditating on God's Word. Then, while reading and reflecting on Isaiah 58 with a Christian brother, I was given a bit of insight into fasting that I couldn't "unsee."

Fasting helps to holistically create a bridge into the condition of the poor—it creates a connection that's not just contemplated, but felt. In fasting we get a tiny glimpse, however limited and temporary, of life for those who do without. In this light, we can see the wisdom of God and why Jesus' fasting for 40 days didn't only physically, psychologically, and socially weaken him before being tempted by Satan, but it also simultaneously strengthened his resolve to liberate us, as he felt a deeper connection to the powerlessness, humiliation, depression, and isolation of our condition. His fasting led him to hunger and thirst for righteousness for his hurting and oppressed people, and it propelled him into his public ministry. As Jesus came down the mountain following the temptation, right away he quoted Isaiah 61 and 58 in the synagogue in Nazareth–setting the oppressed free and proclaiming good news to the poor was very much top of mind for Jesus (Luke 16-21).
Fasting Is Not Passive
This propulsion into action is what we see in the fasting described in Isaiah 58. Fasting isn't a passive action of doing without, but an activation of awareness meant to feed and relieve the suffering of those who do without. It's a redistribution of goods. When we realize we don't need as much as we have, the next step is giving what we can afford to those who need it. This is why the Lord asks, "Is [fasting] not to share your food with the hungry?"

As I reflected, I realized the communal aspect of fasting. It's not just about my own personal relationship with God, but it involves my relationship with the things he's given me to steward and share with others. I was feeling not just called to skip meals during fasting, but to venture out and gift those meals to others. Believe me—it's difficult. As I write this I flinch, and realize how impossible and crushing a call this can seem. Only by God's grace can any of us accomplish it to any degree. I'm by no means able to do this all the time.

But as we grow in our fasting, is that not what Isaiah 58 is calling us to? To not just give up, but to give over to others–and not just from the food we have, but from all God has gifted to us. Is that not what Christ has done for us? "For you know the grace of our Lord Jesus Christ, that though he was rich, yet for your sake he became poor, so that you through his poverty might become rich." —2 Corinthians 8:9. We fast and give because he first fasted and gave for us. Thanks be to God!
Will Anderson is a graduate of Reformed Theological Seminary and the Youth Ministry Manager at Redeemer Downtown.