Fall Benefit 2023: Beauty in Brokenness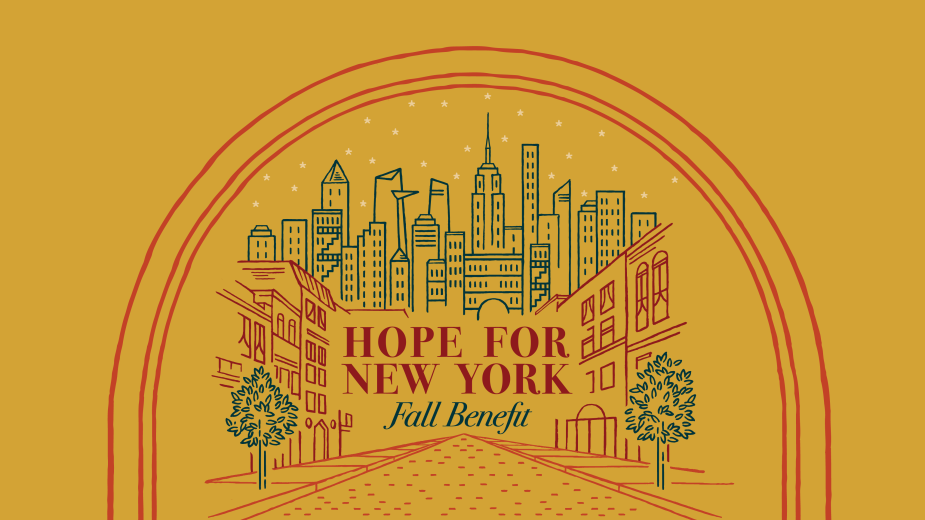 Since celebrating our 30th anniversary last year, we've continued to see many broken and beautiful moments in our city. The migrant crisis is still a concern that has added to the complexity of ongoing concerns such as homelessness, food insecurity, and mental health. 
At our Fall Benefit, held at the venue SECOND on Wednesday, October 4, we focused on this theme of beauty in brokenness. Here are four highlights of the evening:
Tribute to Tim Keller's Legacy
Without Tim Keller's teaching and vision, Hope for New York would not exist. We honored Tim in a special tribute video where many of our affiliate partners shared how he brought shalom to our city and his biblical reasons for caring for neighbors in need. Many of our attendees were moved by the words and memories. 
Hearing from Host Erin Billups
We were honored by host Erin Billups, who shared a few words about the brokenness and beauty she's seen in our city through her work as the National Health Reporter at Spectrum News. She also reminded our guests how Tim Keller shaped the ways that Christians cared for vulnerable and marginalized communities.
Image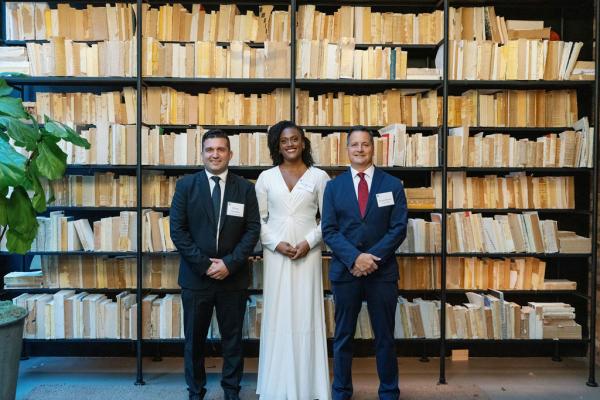 Image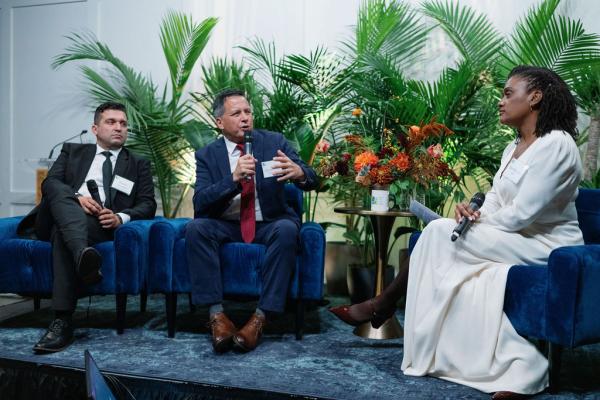 Image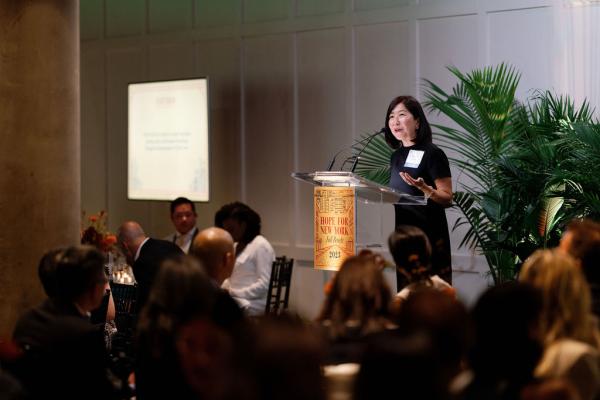 Conversation Between Urban Hope and Youth For Christ
Two of our affiliate partners—David Beidel of Urban Hope and Daniel Sanabria of Youth For Christ—had a conversation, led by our host, on how their organizations partnered together during the pandemic to reach young people on Staten Island. The collaboration focused on sports and mentorship continued this year, with young people on the North Shore of Staten Island getting connected to each other and Christ's love.
Both men also shared how Hope for New York's investment in their leadership training (through capacity building workshops) and their collaboration program led to more connections and flourishing of their neighborhood.
Growing a Movement of Mercy and Justice
In 2017, we debuted a video focused on how we're growing a movement of mercy and justice in New York City. We updated the video and reminded our guests of how important it is to continue the legacy of Tim Keller and Hope for New York, especially in the years ahead. 
Together, our 200+ guests of donors, affiliate partners, and church partners enjoyed the evening and supported our $1.1 million giving goal to continue growing a movement of mercy and justice! See more Fall Benefit 2023 photos.
Photos by Trey Hicks.