Fall Benefit 2022: 30 Years of Hope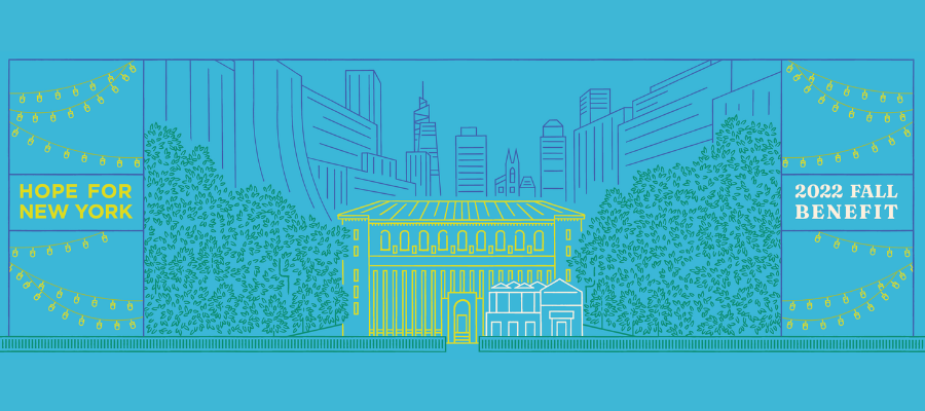 This year, we returned to our first in-person Fall Benefit since 2019! In November, we loved gathering with our guests at Bryant Park Grill to celebrate 30 years of Hope for New York.
Affiliate partners who have worked with us for over a decade were invited to share stories and reflections of HFNY's support. Here are three highlights of this year:
Legacy of Hope for New York
Rev. Michael Keller, our host and Senior Pastor of Redeemer Lincoln Square, kickstarted our event by mentioning our 30-year legacy! We showcased a milestones gallery during cocktail hour, our CEO Elise Chong shared what she's experienced during her time at Hope for New York, and we even had a special video message from Rev. Tim Keller and Kathy Keller about HFNY's growth since 1992.
Image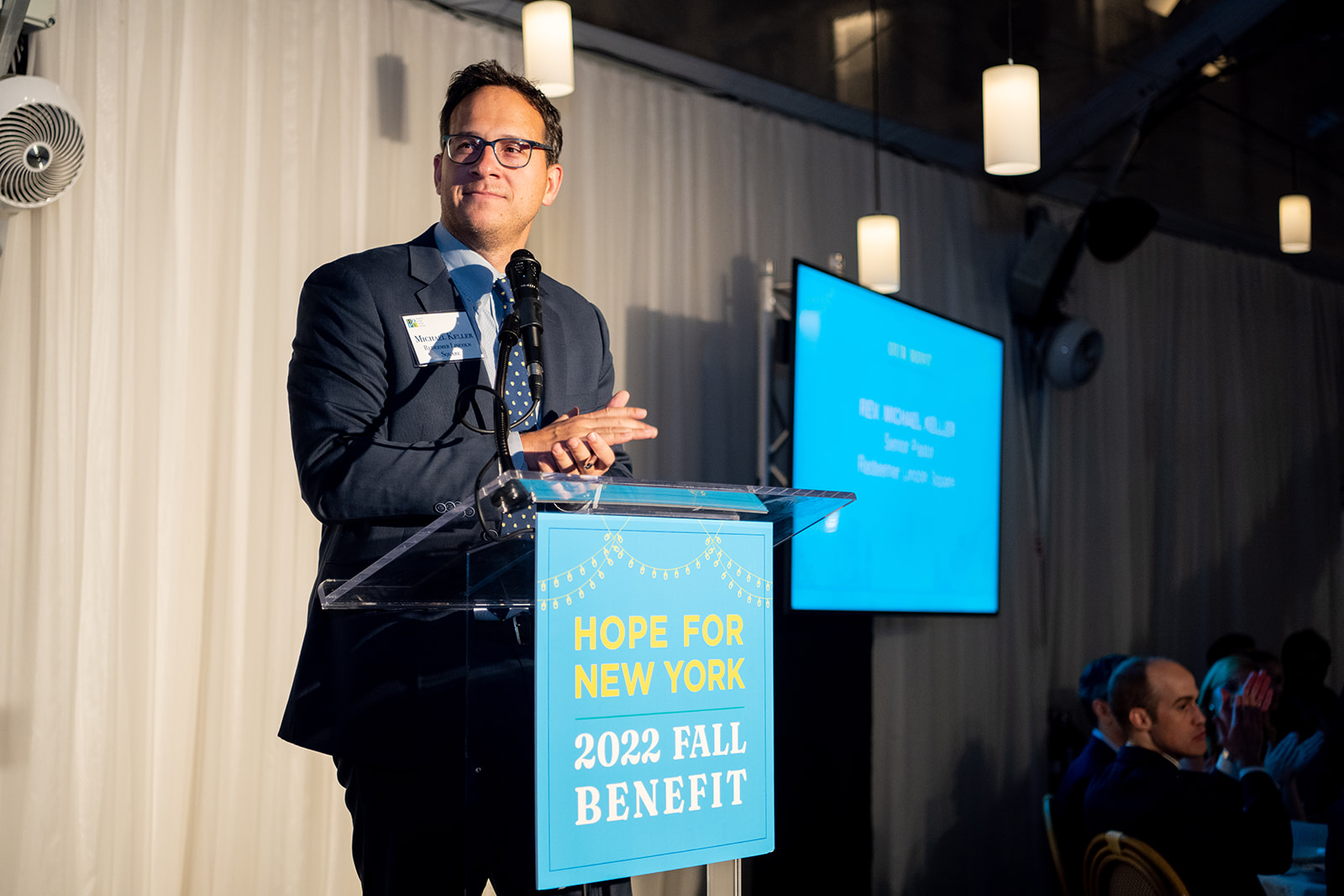 Image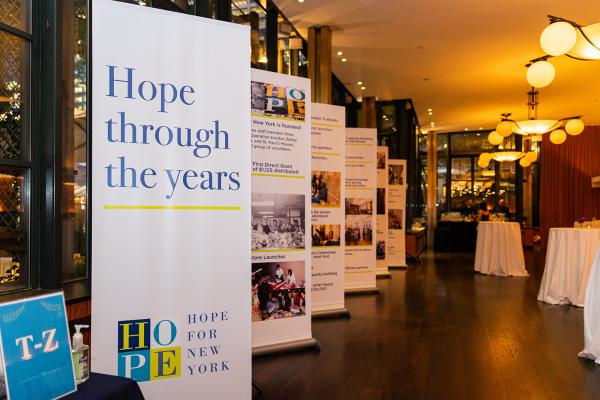 Image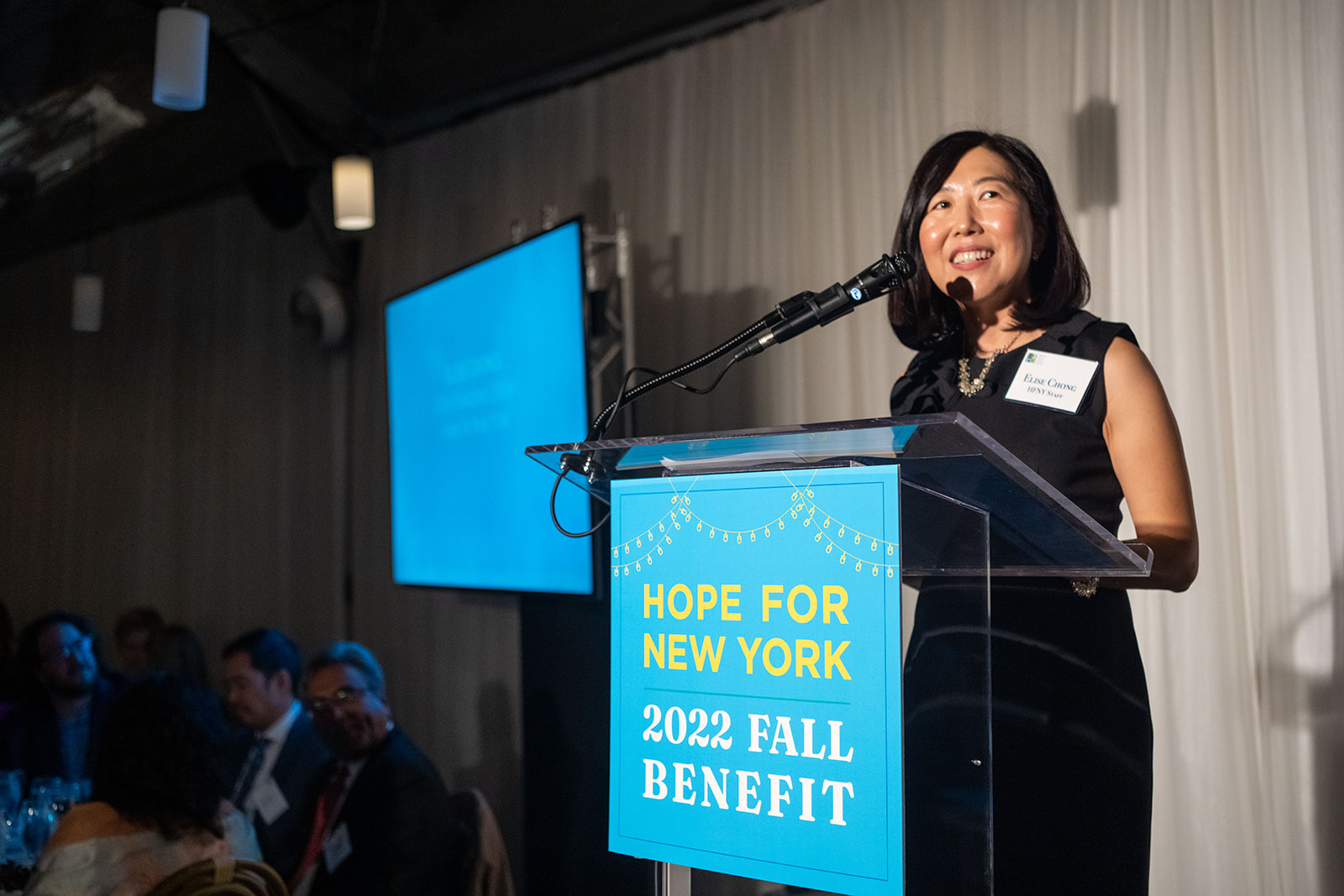 Providing Hope Day and Night
To illustrate how our long-standing affiliate partners are addressing concerns around homelessness, food insecurity, and mental health, we invited The Father's Heart, City Relief, and Graffiti to share how they're serving New Yorkers daily. We focused on ways that affiliate partners are providing hope day to night, starting at 4 a.m. until 7 p.m.
Image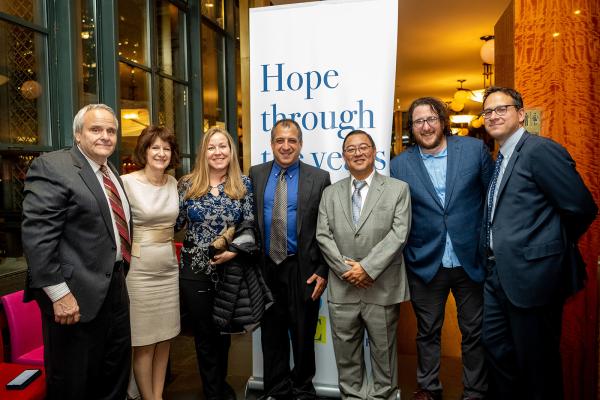 Hearing About the Migrant Crisis (and More)
Our two guest speakers—Josiah Haken, CEO of City Relief, and David Kim, Co-Founder of Beacon Christian Community Health Center—spoke compellingly about how their organizations have been supported by HFNY to address issues of homelessness, food insecurity, and mental health. Both speakers also highlighted the ongoing migrant crisis and how HFNY's consistent funding, volunteers, leadership training, and partnership opportunities provide security about continuing to serve New Yorkers in need.
Image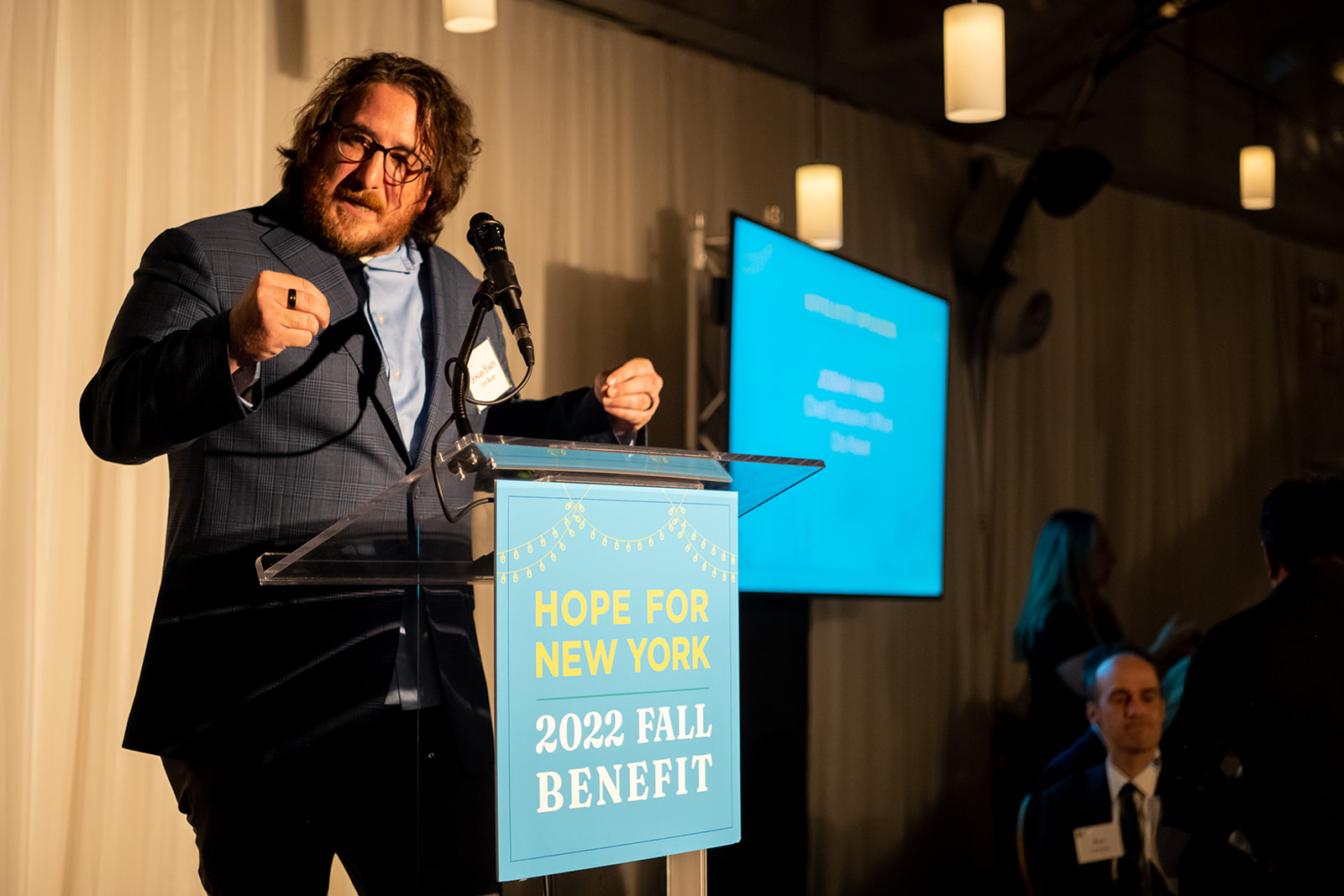 Image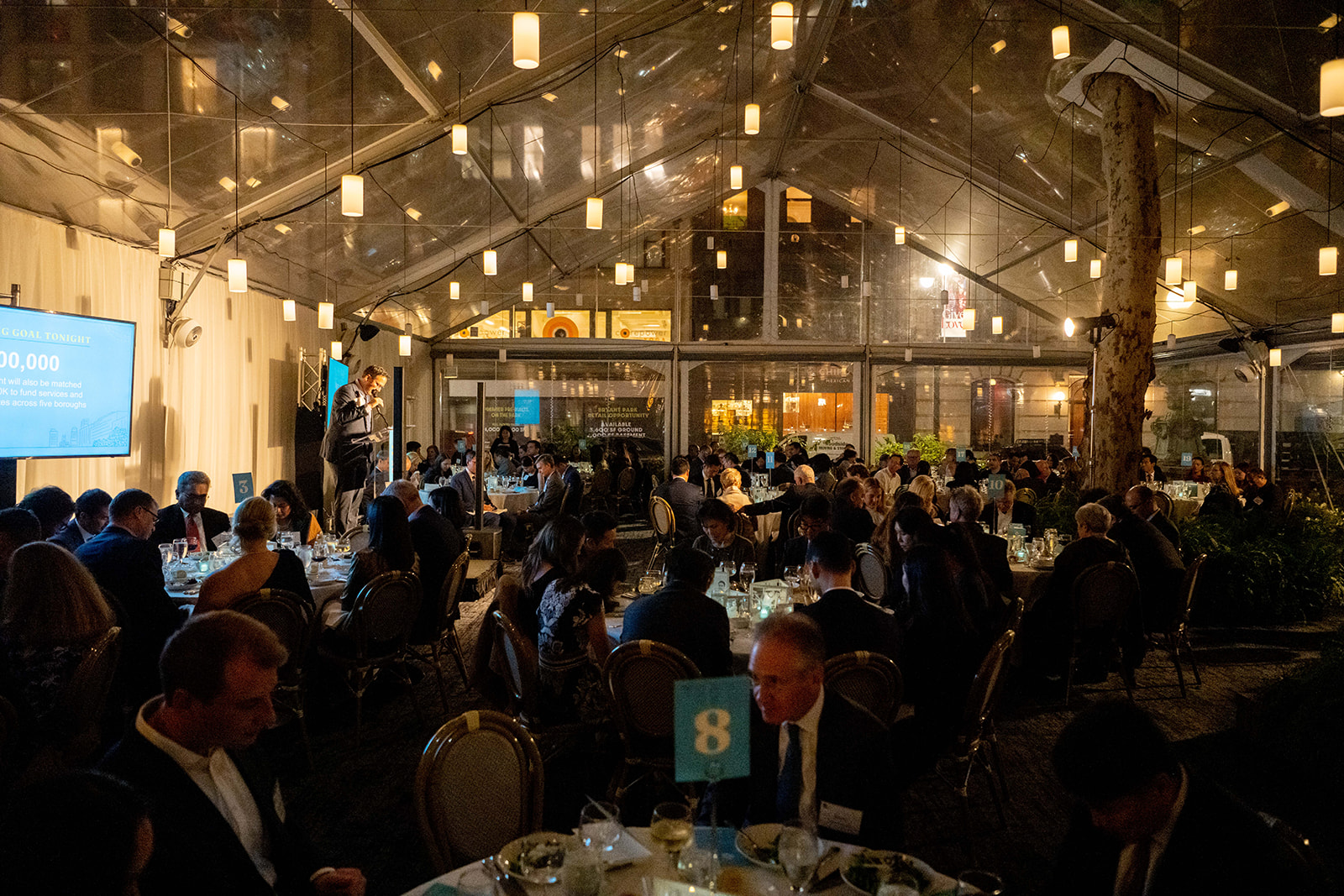 Image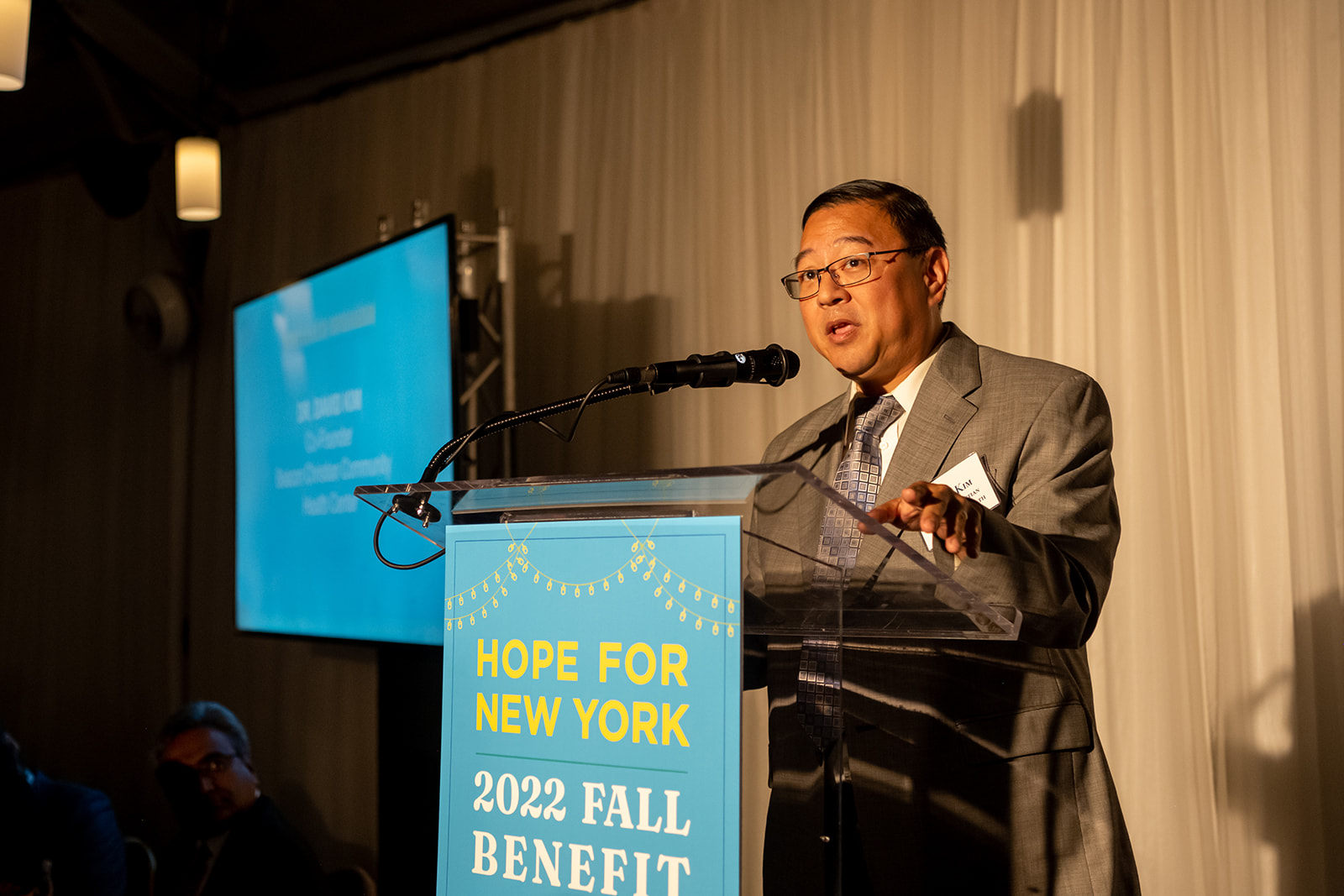 We're so thankful to our 200 guests, who also helped us exceed our $900,000 giving goal to raise over $1.1 million! The number of support and pledges were truly astounding, and will go toward strengthening our affiliate partners! See more photos at: hfny.org/fallphotos
Photos by Albert Cheung and Yooree Park of FRAME Studios