New Church Partner: Reunion Church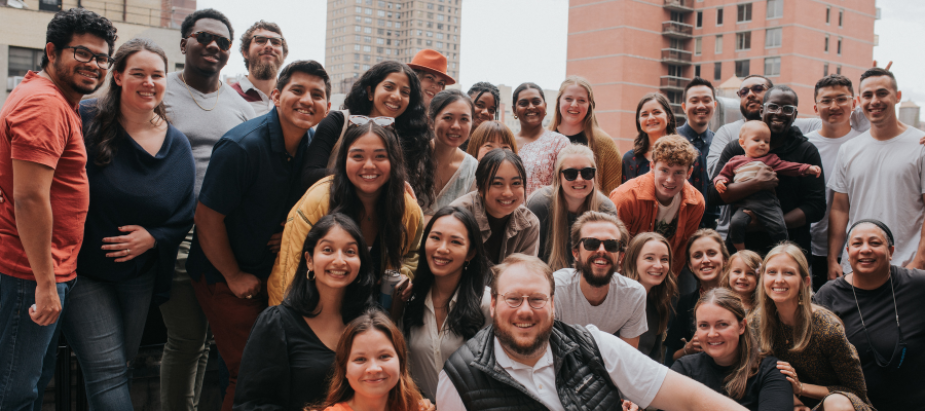 For the first time since 2019, we're partnering with a new church! We're thrilled to announce our new church partner, Reunion Church, which has roots in one of our other church partners, Renaissance Church.
At Hope for New York we partner with churches in order to grow a movement of mercy and justice in our city, so that all New Yorkers can experience spiritual, social, and economic flourishing!
To celebrate our new partnership, we asked Russel Rader, Lead Pastor, to share more about Reunion Church:
Image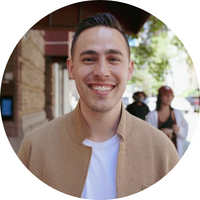 Tell us more about Reunion. What is unique about your church?
Our church formally launched in September of 2021. Before this we began gathering people in homes in the early part of 2020. Of course, the COVID-19 pandemic began and we were required to shift methods and plans. Through a tragic and difficult season, we kept seeing God's faithfulness to our church community. We can now say that our church was required to slow down and face hardship together. Out of this, our church has become a deeper well to draw from—a place where hurting people can find healing, a place where friends can be family. And, because we slowed down, we can resonate more deeply with our neighbors.

Why was it important for you to partner with Hope for New York?
We see our partnership with HFNY as a way of multiplying our care for the city. Knowing the vast needs around us, and the work of their affiliates all over the city, is a way that we can partner together to love our neighbors. Furthermore, HFNY's depth of experience and rootedness in the city allows for easier entry points to serve and care.

How are you inspiring your congregation to dive deep into mercy and justice?
Honestly, our community inspires me! We have many in our community that work in the non-profit or social work fields. The last two Christmas seasons, we hosted a Christmas Party to celebrate these individuals by telling stories and honoring their work, all while partnering with them to help with their client needs. Last year we were able to give away over $6500 dollars to advocates and their clients toward Christmas gifts.
Image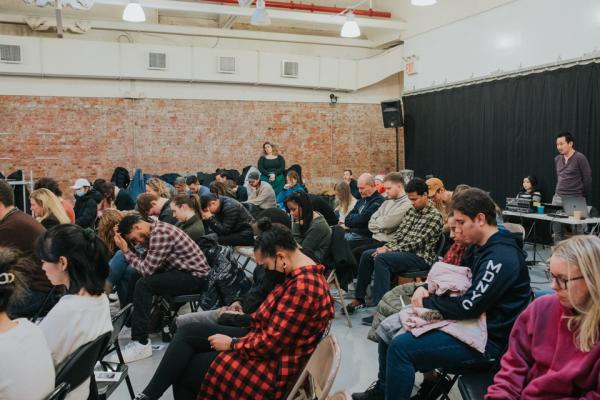 Image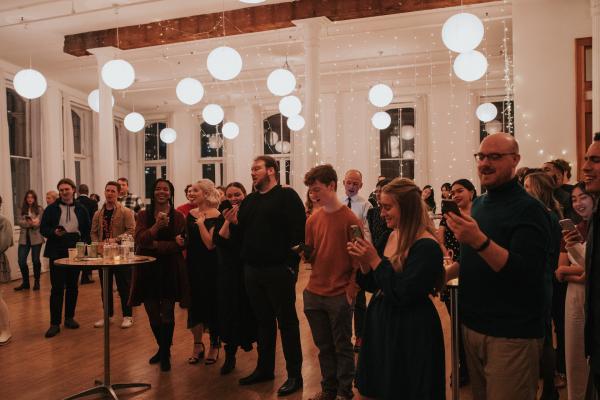 What are mercy and justice needs that your church or congregation is passionate about?
We recently polled our community and found that the top areas of compassion are communities in need, individuals experiencing homelessness, the formerly incarcerated, and children and youth.

How do you see God at work for mercy and justice here in our city?
One of the primary ways I see God at work in the city is through the wonderful unity amongst diverse churches. In Manhattan, specifically, I know there is a strong gospel ecosystem and a genuine desire to learn and grow alongside one another.

What is one bible passage that encourages and motivates you for the work of mercy and justice?
Isaiah 58. Connecting the work of mercy and justice into what is pleasing to God helps us understand God's desire for us as people. It helps us be mindful that how we live matters, and how we treat our neighbor is correlated to our love for God.

What is your hope for our city?
Our hope for the city is that the gospel would truly be found as good news, especially through our love for one another as a community, our care for the poor and marginalized, and our generosity inside and outside our community. God is at work in New York City, so we find ourselves observing, reflecting, and catching up with where he is!
Are you a church that cares about mercy and justice issues? Learn how to partner with us.