Celebrating 25 Years of His Toy Store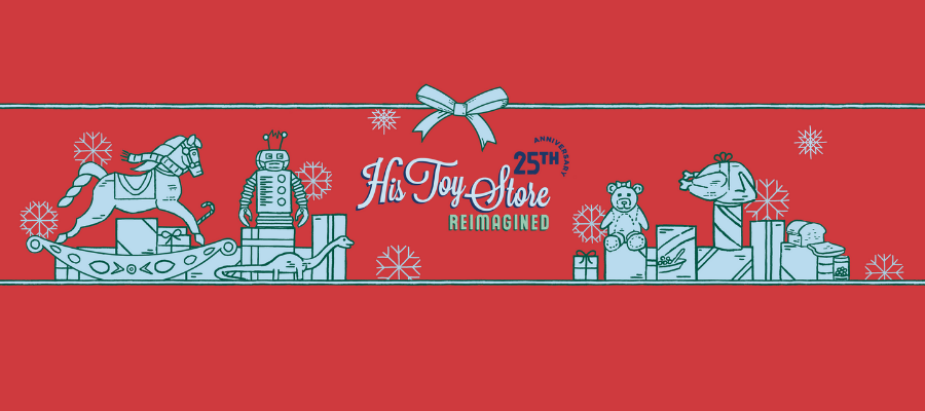 Twenty five years ago, two women and friends had a dream: to provide toys to kids living in marginalized communities. With volunteers from Redeemer Presbyterian Church and financial support from Hope for New York, the two women gave free toys at the very first "pop-up" store in the Bronx. Watch our nostalgic video below to celebrate our milestone 25th year:
As His Toy Store has evolved, we've partnered with more affiliates and churches to provide toys at more locations across our city. We've also provided toys through every major crisis in New York City, including the September 11 attacks, the 2008 financial recession, and Hurricane Sandy in 2012. In 2020, when another major crisis hit our city, our Christmas outreach became His Toy Store Reimagined, a holiday fund that gave grants to our affiliates to provide for communities. And on our milestone year, we continued the pandemic version of His Toy Store so that even more affiliates could provide holiday celebrations, meals, gifts, and more.
This year, our giving goal was $150,000—with the continued support of our network of donors and church partners, we exceeded our goal to raise $157,089 (final number)! Our hearts are full each year as we continue brining holiday joy to families in need. 
Plus: Read three fun facts about the "early days" of His Toy Store. And see how the His Toy Store logo has evolved through the years!
Kathy Keller first connected Allison and Sobeyda to Hope for New York, and the two women only had five weeks to pull off the first His Toy Store event!
His Toy Store started with donations of gently used or like-new toys, which were collected and cleaned every Sunday and stored at a downtown warehouse. For several years, toys were packed into a cargo truck before it was driven to pop-up stores. Volunteers also collected new toys during the last days of the New York Toy Fair.
The first His Toy Store was a rocking horse, which evolved into a gift box with a bow, before evolving into a composite of stockings, wreaths, and gift boxes. For His Toy Store Reimagined, we added a masked snowman and food items. For our 25th year, you'll find references to both the rocking horse and the bow, plus a teddy bear and a robot!
Image